Unforgettable Backyard Graduation Party Ideas: Celebrate Achievements in Style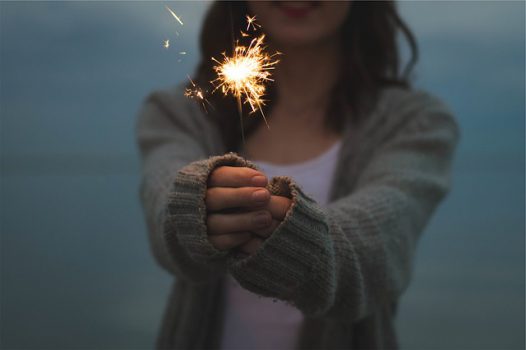 Modified on September 6, 2023
Graduation is a significant milestone that marks the culmination of years of dedication, hard work, and sacrifice. It symbolizes the closing of one chapter and the exciting beginning of a new journey. As graduates don their caps and gowns, their hearts are filled with pride and accomplishment, and their eyes are set on a promising future. What better way to celebrate this remarkable achievement than by hosting a truly special backyard graduation party?
The ideal place to come together with friends and family is at a backyard graduation celebration, which fosters an environment of happiness, fun, and community. It enables you to enjoy this historic occasion while taking in the natural beauty of the outdoors. You can transform your garden into an enchanted retreat that celebrates the graduate's accomplishments and cheers everyone in attendance with a little creativity and careful preparation.
We'll look at a selection of imaginative and considerate ideas in this blog post to assist you in organizing an unforgettable outdoor graduation party that your guests will remember for years to come. From invitations that set the tone and reflect the theme of the party to decorations that create a festive ambiance, we'll cover every detail to ensure your backyard transforms into a captivating space. Engaging games, delightful treats, and personalized keepsakes will add an extra touch of magic to the event while inspiring speeches and toasts will create an emotional and heartfelt experience for the graduate.
1. Invitations that Set the Tone
Invitations are the first glimpse your guests will have of your backyard graduation party, so it's essential to set the tone right from the start. Consider designing custom invitations that align with the theme of your celebration. You can include elements such as the graduate's photo, graduation caps, diplomas, or even symbols representing their future endeavors. Personalizing the invitations adds a special touch and makes guests feel more connected to the event. Additionally, to embrace sustainability and convenience, you can opt for digital invitations. Not only does this reduce paper waste, but it also allows for easier RSVP tracking and communication with your guests. Digital invitations can be sent via email or through social media platforms, ensuring a seamless and eco-friendly invitation process.
2. Decor that shines
Let your imagination flow through the décor to create a genuinely enchanted ambiance for your graduation celebration in the garden. Start by erecting vibrant banners, streamers, and balloons that complement the graduate's alma mater. This will give the area an immediate boost of color. Establish a designated photo booth area with entertaining accessories and a party-themed backdrop. Encourage visitors to strike postures and document the happy occasions. Making a display space for the graduate's accomplishments, diplomas, and honors is another sensible suggestion. This not only provides a personal touch, but it also reminds everyone of their efforts and accomplishments, which encourages both the graduate and the visitors.
3. Theme it Up
A compelling theme that captures the graduate's character and passions will elevate your outdoor graduation celebration to the next level. Think of a "Hollywood Glam" party where attendees are encouraged to dress up, and the backyard is decorated with sparkling lights, red carpets, and a fake awards stage. As an alternative, a "Beach Bash" theme with beach-inspired décor, brilliant colors, and energizing mocktails may whisk everyone away to a tropical paradise. A "Retro Throwback" party with antique accents like vinyl records, retro movie posters, and vintage games may provide a lovely atmosphere for individuals who enjoy nostalgia. Pick a topic that appeals to the graduate and highlights their distinct sense of style.
4. Create Comfortable Seating Areas
Having inviting sitting spaces where visitors may unwind and take in the celebrations is one of the secrets to throwing a great outdoor graduation party. Create comfy lounge spaces with outdoor furniture including couches, chairs, and ottomans. Add soft pillows and throw blankets to increase comfort, especially if the party lasts into the evening when it could get chilly. Set up the seating spaces to encourage interaction and conversation among visitors, resulting in a laid-back and welcoming atmosphere. By putting comfort first, you can make sure that everyone who attends is relaxed and can enjoy themselves as everyone celebrates the graduate's accomplishments.
5. Delicious Food and Refreshing Drinks
Planning a menu that accommodates various tastes and dietary needs is important since food is an integral aspect of any celebration. Choose a buffet-style set-up or food station so that visitors may select their preferred meals. To add diversity to the cuisine, think about working with a pro caterer or hosting a potluck-style event. Don't forget to provide a station with cool drinks, such as lemonades or specialty drinks commemorating the graduation.
6. Interactive Games and Activities
Include engaging games and activities that encourage laughter and friendly competition to keep your guests engaged and create a vibrant environment at your outdoor graduation celebration. Install a range of outdoor games like gigantic Jenga, corn hole, ladder throw, or even a volleyball net for a competitive game. These activities provide visitors a chance to interact with one another and make lifelong memories. Also, think about setting up a DIY craft station where visitors may let their imaginations run wild and create unique souvenirs or graduation-themed crafts. Give out resources like photo frames, scrapbooking equipment, or even tie-dye kits to let attendees make their own souvenirs of the occasion. Your guests will have a great time thanks to these interactive features, which will make your backyard graduation celebration even more special.
7. Music and Entertainment
There can never be a party without music and entertainment. Create a fun playlist that caters to a variety of musical preferences and includes the graduate's songs of choice as well as current ones. This will produce a lively atmosphere and get everybody in a celebratory mood. Look into using a local DJ or live band to perform live entertainment for an added boost of excitement. Their enthusiasm and skills will keep the party floor busy and guarantee the enjoyment of the audience. Create a tiny stage if there is room so that performers may demonstrate their musical or artistic abilities. Encourage artistic friends or family members to participate in the show by singing, dancing, or even doing comedic routines. Your outdoor graduation party will become a memorable occasion thanks to the music and entertainment.
8. Desserts with a graduation theme and sweet treats
With a delicious selection of sweets and snacks that embrace the graduation theme, satisfy your guests' sweet taste. Offer a range of choices, such as graduation cap-shaped cookies, cake pops with a diploma theme, or cupcakes with edible graduation hats on top. These aesthetically pleasing desserts will not only please the palate but also make lovely dessert table decorations. Consider personalizing the desserts with the graduate's name, graduation year, or even their prospective institution or university emblem for an added special touch. This gives the sweets a unique touch and deepens their significance.
These graduation-themed sweets will surely be a hit and provide a sweet ending to your backyard graduation party.
9. Commemorative Keepsakes
Give visitors mementos they may treasure long after the party is over to make your backyard graduation party even more special. Create unique photo frames for each visitor that display a photo of the graduate. This enables everyone to take home a unique souvenir from the occasion. Another concept is to provide customized keychains with the graduate's name, graduation year, or a unique message inscribed on them. These little gifts will act as enduring mementos of the happy event and the ties created throughout the celebration. You may show your gratitude to your visitors and give them a physical record of the special moments they had at the backyard graduation celebration by providing commemorative souvenirs.
10. Inspiring Speeches and Toasts
Set aside a certain period of time during the festivities for motivational speeches and toasts that celebrate the graduate's accomplishments. Invite close friends, relatives, and mentors to provide their genuine advice, best wishes, and motivational stories. Encourage them to consider the graduate's path while emphasizing their successes, development, and potential. These speeches and toasts produce an intensely moving event that will have an influence on the graduate's future endeavors. It gives family members a chance to show their joy and support, which inspires and motivates the graduates as they start their new chapter. This kind of act will enhance the significance of the backyard graduation celebration and leave a lasting effect on everyone in attendance.
Conclusion
In conclusion, a graduation celebration in the garden is a beautiful way to honor academic success and make priceless memories with loved ones. You may plan a celebration that recognizes the graduate's hard work and really represents their journey by integrating the thorough and in-depth suggestions provided in this blog article.
The atmosphere will be one of pleasure and celebration from the minute you send out invites that set the tone and reflect the party's theme to the moment you transform your backyard with eye-catching décor. An appealing environment will be created by providing guests with relaxing seating spaces where they may unwind and converse.
By including your visitors in participatory games and activities, you'll encourage fun competition. Playing outside activities like corn hole and ladder toss, or engaging in DIY crafts, will all contribute to the celebration's overall enjoyment. A dynamic environment is greatly influenced by music and entertainment. The celebration will continue and the dance floor will be busy if you create a dynamic playlist, hire a local DJ or live band, or even ask friends or relatives to perform.