Horrifying Beauty Advice: How to Apply Halloween Makeup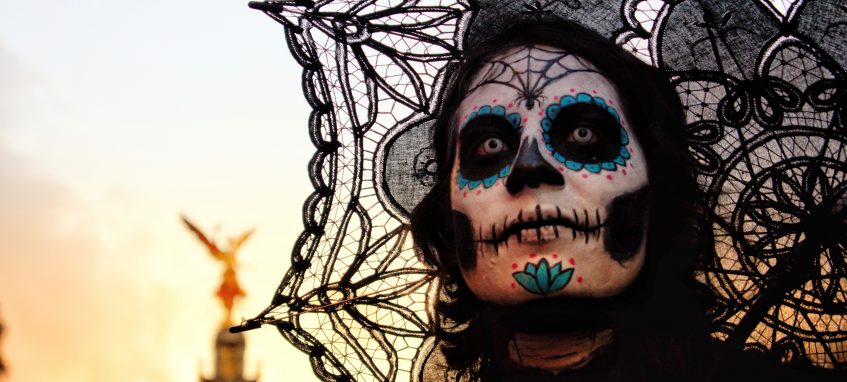 Getting ready for an incredible Halloween party or thinking about dressing up to scare your colleagues? No matter what your plans for this October 31, chances are you'll be dressing a little different than usual. If you already decided which costume you are going to wear, it's time to think of makeup! If you haven't decided yet, you should look through college Halloween costume ideas we prepared for you in our other blog post.
Costumes are just part of the fun. The real art is applying the right make-up to go with your character. Zombies, ghouls, witches, vampires, clowns – no matter what style you choose, you're going to need to amp up your make-up skills before heading out.
Here are some Halloween makeup tips to help you make the most of this Halloween:
Do a Test-Run First
Make sure you've got the look you want down before the big night. You don't want to be all dressed up and ready for fun and discover you don't know how to work your make-up skills to match your ideas. So take some time at least a few days before the big event to experiment and see which techniques work best.
Do an Allergy Test
Halloween makeup is generally a different composition than regular make-up and since it's not for every day use, can be a little harsh on the skin. If you have sensitive skin, you should do an allergy test on the inside of your arm to see if you have any kind of reaction. Leave it on for about an hour. If you don't have any reaction, the make-up is most likely safe to be applied to your face.
Get Prepared
Lay all your make-up out so you have everything easily accessible. Tie your hair back so it doesn't get in your way. Keep make-up remover, a towel and cotton balls nearby. Wash and dry your face thoroughly before applying make-up.
Tips for Applying Make-Up for Kids
If you decide to help your little brother or sister, try to avoid the eye area as much as possible. Make sure not to skip the allergy test when applying make-up to children as children's skin can be particularly sensitive. Apply make-up as close as possible to the time you're planning to leave so you don't risk their messing up the paint job.
Make-up tips for popular costumes:
Clown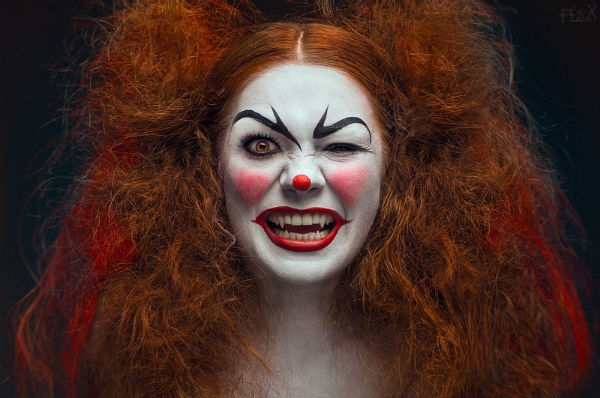 Apply white makeup all over the face, including under and around the eyes. Dust the face with white powder to avoid streaking. Use red paint for the nose, cheeks and lips. Use black eye pencil to draw a tear under the eyes. Line the eyes with black liner and apply a thick layer of mascara or use fake lashes. If your costume is not ready yet, you should take a look at scary clown costume ideas for this Halloween.
Witches Warts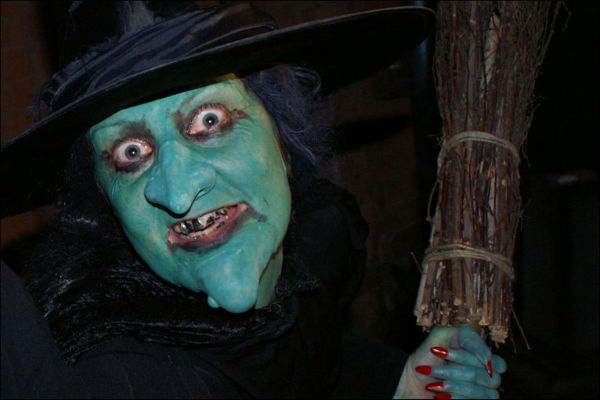 For a realistic looking wart, drop a dollop of glue either on the tip of the nose, the chin or the cheeks. Stick a grain of puffed wheat cereal or styrofoam to the glue and let dry. Once dry, darken the wart with brown face paint.
Vampire
For a blood-sucking vampire look, start with a white foundation and apply white powder to keep from streaking. A classic widow's peak can be achieved by drawing one in with dark eye pencil. Brown eye shadow can provide a sickly look. Lips should be painted blood red, of course.
Zombie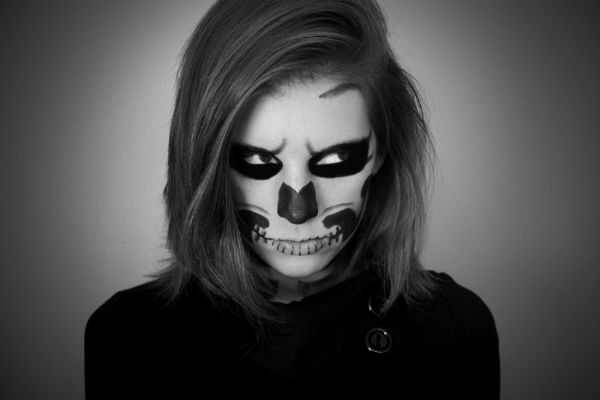 Zombies are a popular choice these days. To get a great zombie look, mix white and grey face paint together and apply to face to get an ashen, undead complexion. Apply dark paint (either brown, black or dark grey) under the eyes and on the eyelids. For scars, whip up a batch of neutral gelatin and apply to face while still gooey. Once it dries, you can apply some paint: brownish/black for an old scar and red for a fresh one.
Princess/Prom Queen/Barbie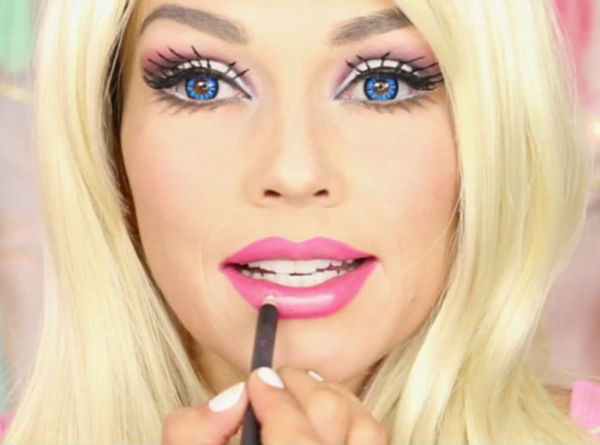 For a more glamorous and less ghoulish look, you'll need a different kind of face paint. Apply a heavy coat of skin-toned foundation or face paint to the face, including under the eyes. Dust with powder to take away shine and avoid streaking. Apply silver eye liner under and above the eyes. Use a light blue or light purple eye shadow and perhaps some glitter over the eye shadow for a more sparkly look. Apply a pink-toned blush to the cheeks and pink or red lipstick.
Whatever look you decide to use, don't forget to practice it before the big night and always do an allergy test before using any product on your skin. Nobody wants an allergic reaction to ruin their big night especially when you host the party. By the way, if you are looking party ideas, get inspiration from our blog on creative college Halloween party ideas. Have fun and Happy Halloween!