Forever Alone: Pros of Celebrating Valentine's Day Solo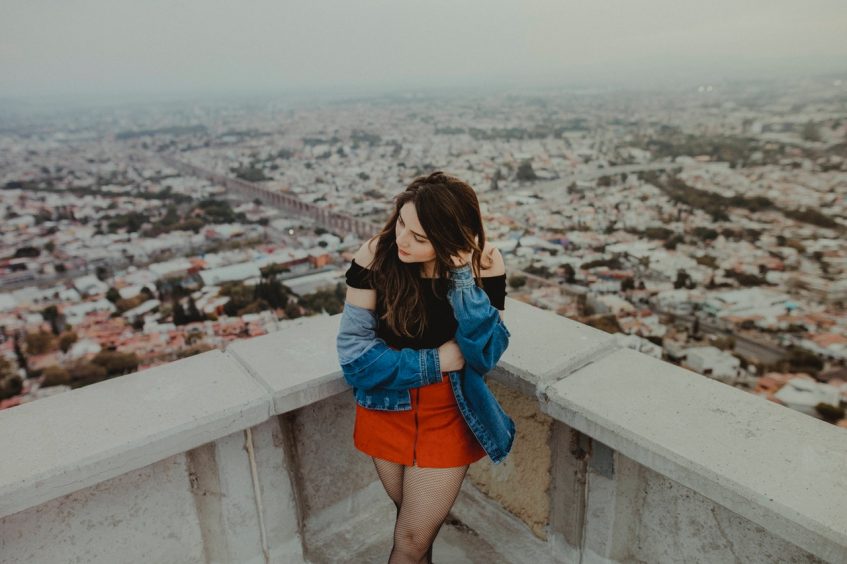 Bunch of chocolate, cheesy cards, and flowers…who needs it? No one seems to care anymore that V-day is named after a Christian martyr that dates back to the 5th century! Here's the gist: the most widely circulated story is that this guy, who the saints named Valentinus, was imprisoned and executed for ministering to Christians and performing forbidden weddings under the oppressive Roman Empire of that time. What does this have to do with Valentine's Day cards, jewelry, dinner dates, and boxes of candy? There's the forbidden wedding angle, okay, but what the holiday's turned into and how it's been commercialized should be an outrage!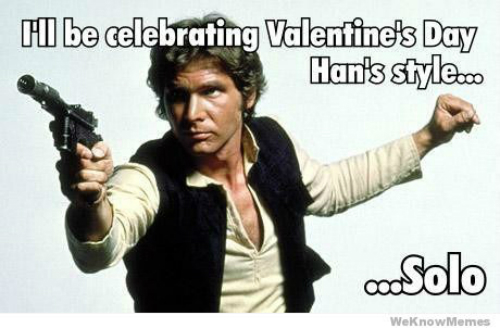 If you have the same opinion or just don't have a date to celebrate Valentine's Day here are some reason to spend this day happily alone.
You Can Spoil Yourself Guilt-Free
Unlike all the couples in love you don't have to bother what to get your beloved one, how to organize the celebration. what to surprise them with. You can dedicate this day for you entirely.
At the end of the day, you are your most valuable asset. Use this day to thank yourself for all the good things about who you are and about being you. There's no one else in all the universe like you, and you are an absolutely mind-bogglingly extraordinary being; conscious, self-aware…you're alive!
However much cash you would've shelled out for a special someone, spend it on yourself instead. Imagine what you would do for someone that you're head over heels in love with, selflessly, and do it for you! No narcissism needed, just good old fashioned self-appreciation.
You Can Take Enjoy a Solo Date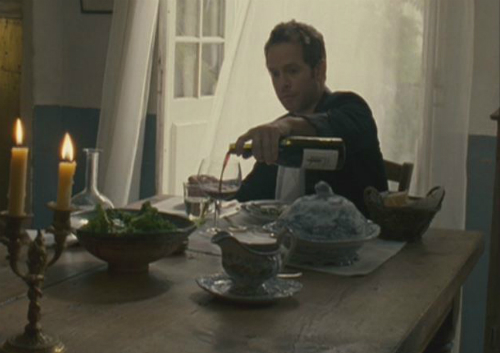 Valentine's day is actually not about the gifts and declaring love. It's about spending good time together. So, why not do it on your own? Don't be such a boring couch potato, surprise yourself by taking yourself out on a date (no matter how ridiculous or pathetic it may sound). Dinner and movie? Zoo then the club? A day in a spa? How about the opera then a moonlit walk through the park? Whatever. Go hit the gym and workout extra hard as a reward and an acknowledgement of your prowess. V-Day can be the "all about me" day and there's absolutely nothing wrong with that.
You Can Meet New People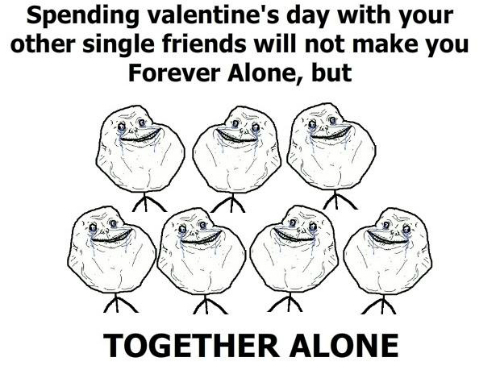 Don't want to spend this day alone and all of your friends will be somewhere out with their dates? No problem, you can meet new people to hang out with. After all, 60% of breeding-age people in the modern world are single. Go to a single's hotspot and mingle with all the other romantics who wish they were arm in arm with their one and only True Love. At least you will be sure you have one thing in common – you are sing;e on Valentine's day.
Do your homework though and take this seriously. Investigate all the potential places to go and hang for a bit. You'll likely end up focusing your resources on 1-3 places. Now, regardless of where you go, be sure you show up in your best outfit ready to celebrate being single. On Valentine's day you will definitely have.
You Can Throw an Un-Valentine's Day Party!
Instead of lovey-dovey movies and comic romances, how about action adventures or perhaps even horror? V-Day could be one of the best days for a "Die Hard" or "Lord of the Rings" party. These Un-Valentine's day parties are increasingly common, so if you live in a bigger city or metropolis there's likely a few going on within Uber, Cab, or driving distance. You never quite know what you'll find when people put parties together to be the antithesis of V-Day.
You Can Save Money and Even Profit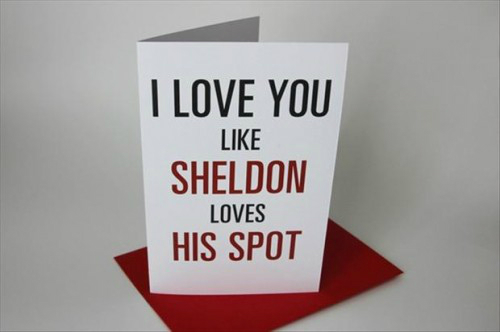 Being a commercialized holiday, Valentine's Day literally empties your wallet – you buy gifts, cards, chocolates, pay for entries and dinner. Having no date cuts a half of these spending if you still want to have fun alone, or doesn't require any finances. What is more – you can make profit of it. Here are some opportunities to make some money on valentine's day:
Buy roses en-masse and add a little margin
Create and sell your own specialized V-Day cards
Offer your services as a babysitter
These are just some of the options, you can be creative and make up much more ways to benefit from this whole V-day idea.
You Can Volunteer or Do Something for a Stranger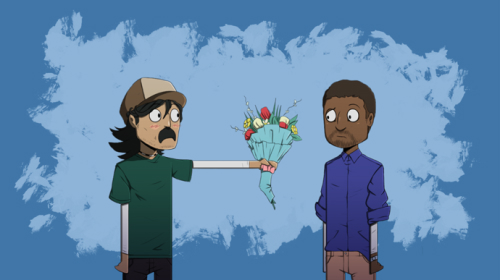 Seriously, this will pretty much quench any of those icky feelings you may be experiencing. Go work at a shelter, read at a children hospital, make a new friend at a nursing home, or hand out free calories at a soup kitchen. This is actually, in reality, among the most appropriate ways to celebrate this day.
If you want to take it one step further, you can do things for people anonymously. So, for example, you could anonymously pay the month's utility bill for a poor family. You could send flowers anonymously to someone that just recently went through a bad heart-wrenching breakup. You get the idea.
You Can Spend the Day with Your Dearest
As we all know, romantic relationships and marriages can come and go. They DO come and go for most people these days throughout our lives. But family's different. And, most of the time our best friends are different as well. Make the day about the people who love you.
If you need, you can check out even more ideas on how to spend Valentine's day if you are single.
And there you have the cream of the crop solo-V-Day strategies to make it count. But, that's just our opinion. If you're going to be a solo act, what do you plan on doing this year? We'd love to hear!