Funny Christmas Party Themes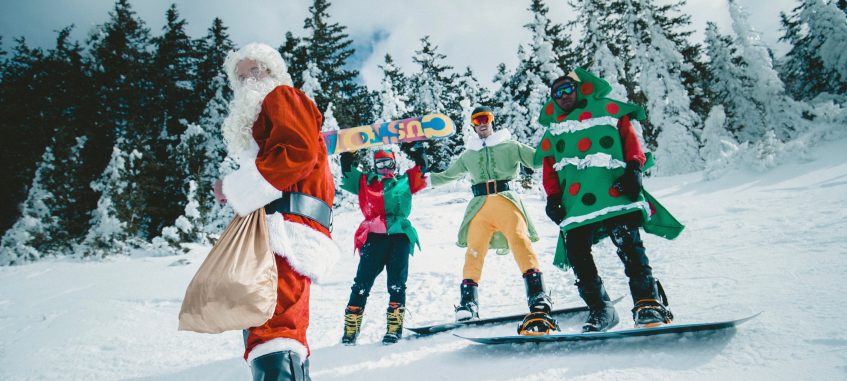 Whether you're planning an evening with the family, or a rambunctious party with your friends, your Сhristmas get-together will need a theme. And why settle for something boring like 'Сhristmas movie night' when you can do something completely unique and something that anyone, regardless of age, will enjoy? Let's jump into this list of funny Сhristmas party themes.
Favorite Christmas Song Karaoke Night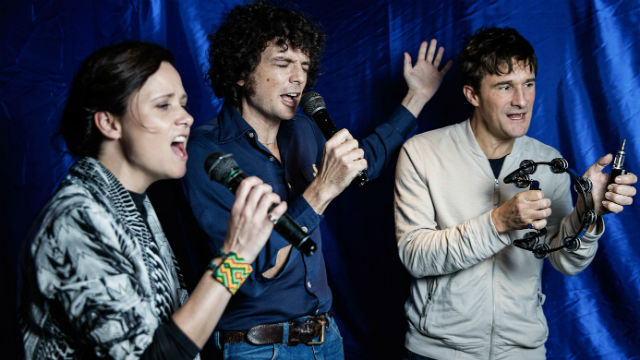 Now is the best time to start rehearsing those Christmas hits everyone loves for one month out of the year. Everyone loves karaoke, and the kitschy ambiance will make the right guests scream (into the microphone) with glee. Either rent out a space, or, for smaller groups, rent out a karaoke machine to hook up to the TV in your living room. Is this way to spend Christmas seem a bit weird to you? It's because you haven't read about other unusual things people do on Christmas.
Ugly Sweater Party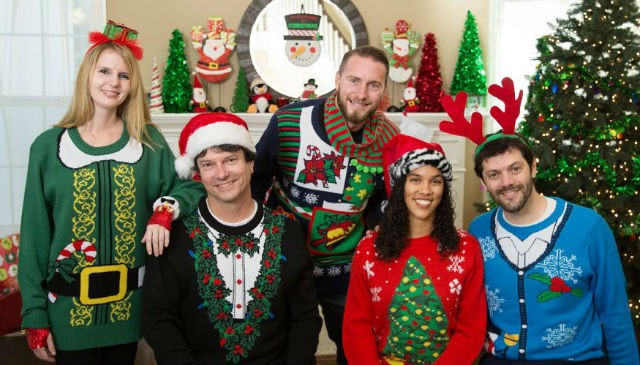 If you don't own at least one chunky, uneven sweater made by a relative you barely know, you're either lying or just went through your clothes and donated a bunch. Either way, everyone loves an ugly sweater, and an occasion to celebrate our weird love for weirdly-colored holiday-themed garb would be welcome by anyone.
Gift Randomizer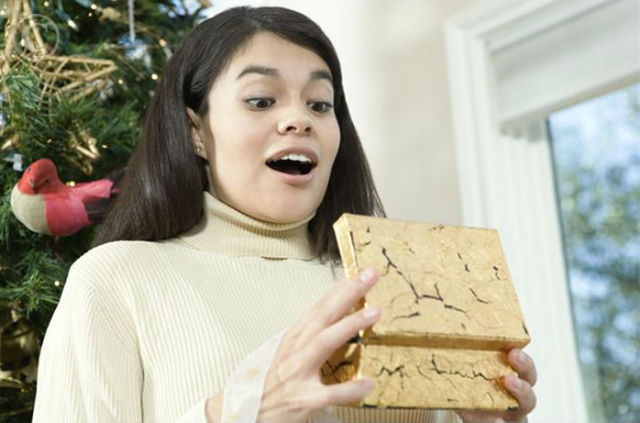 It's like Secret Santa, except the secret is that no one knows who the gift is for. Tell your guests about the randomizer, set the amount guests are allowed to spend on the gift (over $20 and under $50 is a good range), and expect hilarity. When they arrive, drop everyone's names into a hat, and randomize away! It might be more fun to not tell your guests upfront about the randomizer, but expect some sour faces if you decide to do that. It can be hard to buy a gift for someone you don't know well, hope these Christmas gifts ideas will help you.
Beach-Themed Christmas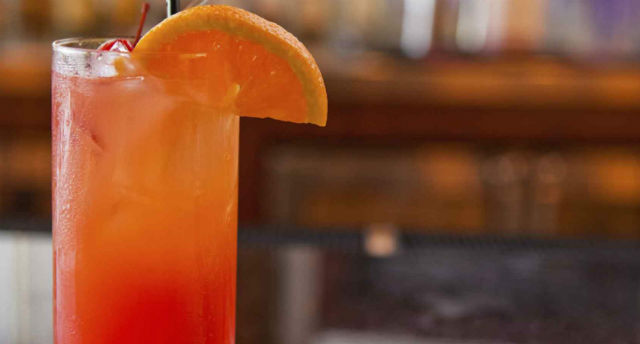 Around this time of year, cold temperatures reach the level they're going to be for the next few months, and everyone starts missing the summer months. Throw a reverse Christmas in July with beach cocktails, beach chairs, and a summer attitude. You can host the party at a location with an indoor pool to give everyone that summer feel.
Christmas Movie Marathon
Everyone has a Christmas movie from childhood that they love. Movies, after all, is how we fell in love with Christmas, how we mark its arrival on our calendars, and how we feel the magic of the holidays. Ask all your prospective guests what their favorite Christmas movies from childhood are, consolidate them into a 'top five', and make a playlist! If you get that urge to be a great host around the holidays, you can create decorations for your party based on the Christmas movies you're watching.
Gingerbread House Decorator-off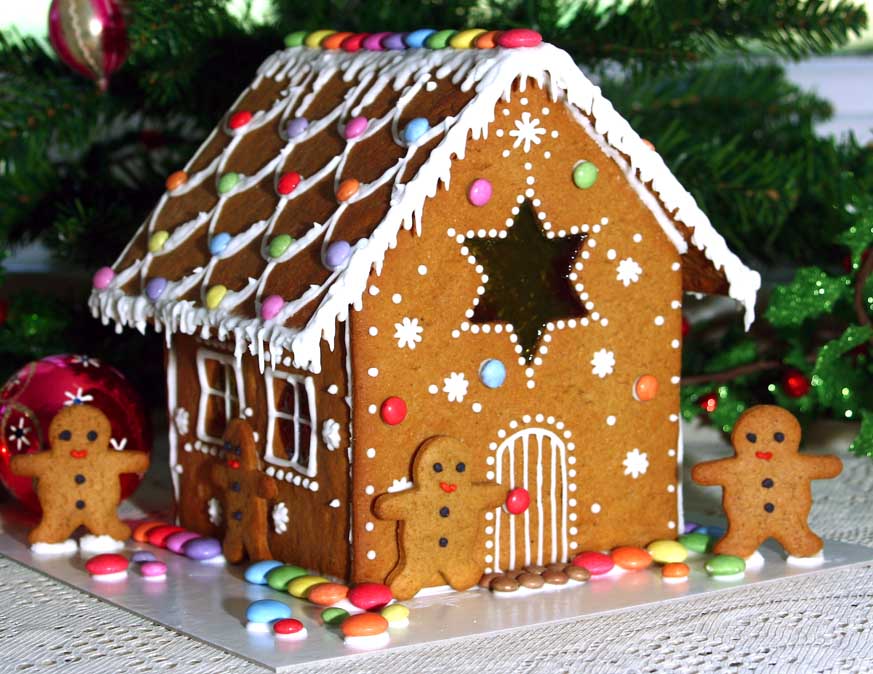 Is there anyone who doesn't like decorating gingerbread houses? If you answered yes, don't invite these people to your awesome decorator-off. Buy some pre-made gingerbread houses, separate your guests into groups, and may the most creative gingerbread house win! If your groups turn out to be large, set up a few elements that are mandatory to create, like a Christmas tree, a gingerbread man or a snowman. If you need some inspiration for creating an unusual Christmas tree, you should check out our blog about the weirdest Christmas trees.
Decoration-Making Party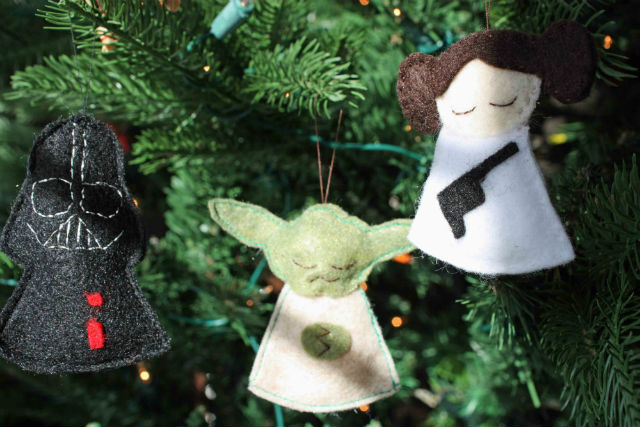 If your Christmas party is not on the 25th, you can make use of the date and have everyone create fantastic DIY decorations for their homes! Find a few guides online for wreaths, faux Christmas trees, and anything else you can find for your guests to make. Try them out for yourself, and pick out the best ones. You'll effectively be hosting the party and guiding everyone you've invited through the process, so make sure you know what you're doing before you decide on this idea. Did you know that some people celebrate Christmas on the 7th of January? If you don't know why, you should read about this fact and other interesting facts about Christmas right away. You'll be surprised with some of them!
And there you have it! Eight fantastic ideas that would make Martha Stewart blush. Take one or a few of these themes, and be the best host or hostess you can be this holidays season. With this list, you are sure to impress anyone.
If you have any other awesome Christmas party ideas – you are welcome to leave the comments!