Best Scary Movies to Watch on Halloween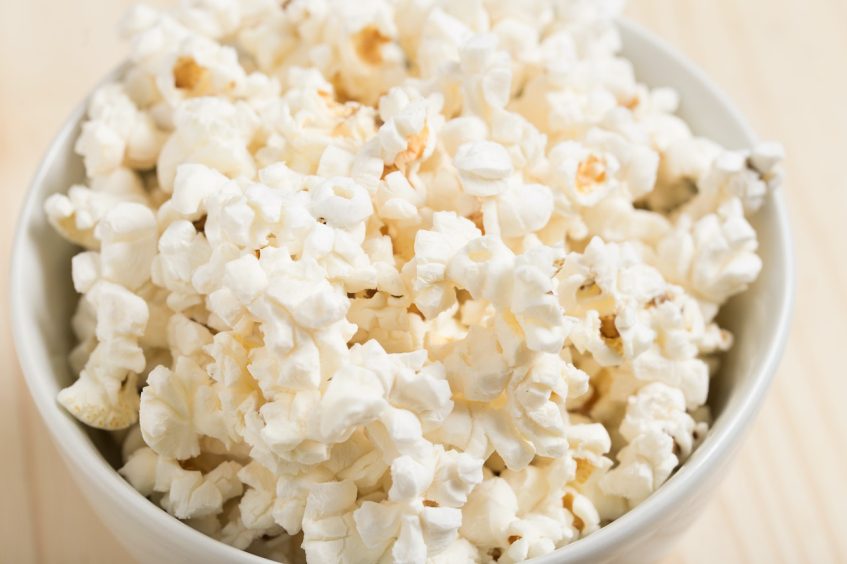 Halloween is here which means the spookiest night of the year gives you an opportunity to enjoy costumes, traditions, and tasty meals. But it also is the best time to watch some horror movies. It doesn't matter if you are a fan of horror films or not, you will definitely like the following list of the best classic and modern horror movies. Let's get spooked!
Scream (1996)
Let's start with a good old classic thriller that can really surprise you with its tense and unexpected plot twist. Watch it to learn who is the one under the scary mask terrorizing the town. Or rewatch it again – because no matter how many times you've seen it, it's still so cool.
The Addams Family (1991)
Who doesn't know about the Addams? A comedy with a hint of thriller will definitely give you that festive mood and might inspire you to have a little spooky party of your own. Which character do you like the most? Maybe Wednesday or Morticia? Tell us in the comments.
The Blair Witch Project (1991)
The first movie in its genre that became a good old classic, The Blair Witch Project was a truly risky business. Back then no one knew if a movie made like a documentary (now so-called mockumentary) would or would not become a popular thing. Compared to polished movies with big budgets, this one was more like a school project. But it became a true hit!
The Nightmare Before Christmas (1993)
A great story of a town that is getting ready for the Christmas season but in a Tim Burton aesthetic. It's both great for Halloween and Christmas with its unique design and humor. A little bit of everything – this is how we can describe this classic piece.
The Sixth Sense (1999)
One of the most unexpected plot twists in the history of cinema belongs to this masterpiece. Everything starting from the scenes, actors, and dialogue is great. If you haven't watched it yet, we surely recommend you watch it today. You will not be disappointed.
The Shining (1980)
Oh, what a pleasure is to watch The Shining for the first time. Some hard-core fans would love to erase their memory to watch like the first time when they still don't know what is about to happen. A creepy hotel in the mountains, beautiful operator work, and a lot of small details that you might find in the movie make it really one of the bests adaptations of Stephen King's novels.
Sleepy Hollow (1999)
If you like a good detective story based on a classic novel, a gothic aesthetic, and Victorian costumes, this movie is just for you. Great actors, beautiful music and scenes, a touch of silliness, and boom you have it!
Hereditary (2018)
One of the movies that you might really want to prepare yourself for is Hereditary. It's creepy, it's evil, and it's so dramatic! And if you still haven't watched it yet, we suggest you bring some friends home to watch it together.
Corpse Bride (2005)
Yet another masterpiece by Tim Burton which is one of the musts for Halloween. Corpse Bride might not be that scary but it is still very Halloweeny and might bring that sweet and spooky atmosphere that you were waiting for.
It (2017)
Another King's adaptation which is a true nightmare fuel. It may be criticized for being too modern compared to the old version of it and the novel itself, but it's a true masterpiece. Every little thing about It is so well thought-through that it's almost impossible to stay cool when watching it.
The Conjuring (2013)
The basic plot about a family moving to a new house is not that basic anymore. You will definitely enjoy all the jumpscares and tension that this movie creates. Will this family live a happy life again?
Crimson Peak (2015)
Some people fall in love with this movie so much that it becomes that annual tradition to watch it around Halloween when cold weather makes you throw on a blanket and make a cup of hot chocolate. It's beautiful, it's dark, and it's compelling. It's everything you want a great Halloween movie to be about.
Scary Stories to Tell in the Dark (2019)
One of the most chilling movies on this list with some grotesque characters and scenes that might scare you so much, that you will sleep with your light on. If you are a fan of Guillermo Del Toro style, you must watch it, and don't let the PG-13 rating fool you – it's something that you would want to watch with someone next to you.
The Woman in Black (2012)
One of my personal favorites is this dark and beautiful thriller with Daniel Radcliffe as Arthur Kipps. It makes you shiver and watch till the very end to learn what is behind the story of the Woman in Black.
Tell us in the comments which is your favorite movie to watch on Halloween. Maybe you will watch one from our list or maybe you have already prepared a list of your own favorites. Have a spooky and happy Halloween!