Best Halloween Costume Ideas for Couples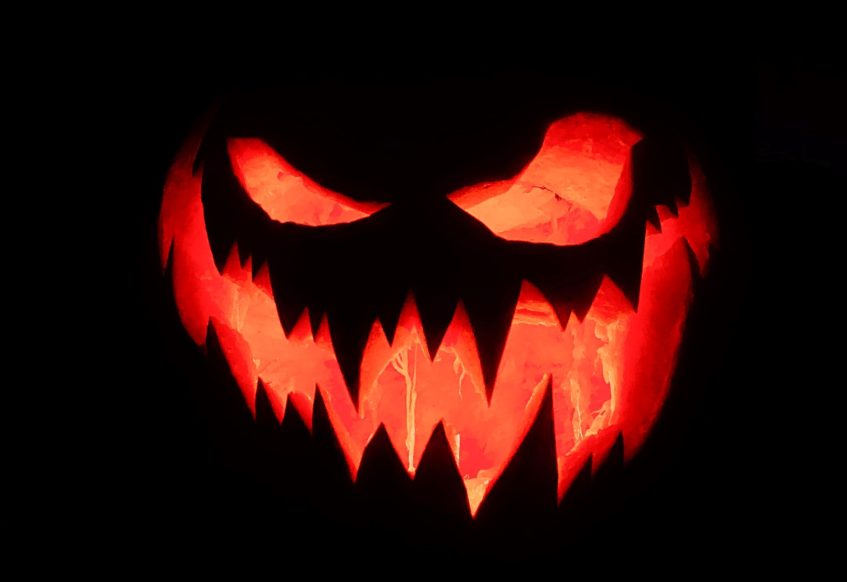 Halloween is one of the most awaited holidays among college students. This is the night when you can show your creativity, become someone else, and party a lot without any worries. This is also a great opportunity to bond with your partner by picking paired looks. But which one should you and your significant other choose? Here are the best outfit ideas for couples.
Easy Level Costumes
We know that not everyone is ready to put a lot of time and effort into making their costume. Especially if you have too many college assignments to complete. In this case, you have two options – use our easily-made costume ideas or you can order your essay from us and spend your spare time creating something unusual and special. Let's take a look at some of the best easy costumes for Halloween couples.
Hogwarts Houses
If you are a fan of the Harry Potter series, you probably have already taken a quiz on what your Hogwarts house is. The idea behind these costumes is to dress up in the colors of your house or the ones that you specifically like or prefer. A couple in cute sweaters with large G and S, or H and R will look very stylish and special. It's also very easy to do. Just pick the sweater of the needed color and glue or saw a big letter down to it. You can also pick scarves or even wands to complete your looks.
MIB Agents
Men in Black is a classic movie. And a wonderful costume idea, no matter what your gender is. Probably everyone has a black suit in their closet or has someone to borrow it from. But the two of you both in a black pants suit, black ties, and dark sunglasses will look so good! You can also print out the agent badges and even grab some silver pens to mimic the memory-erasing device. How cool is that!
Cookie And Milk
Cookie and milk are a forever couple. They are tasty together and are well-recognized when they become a costume. What you need for this idea is to dress in white and beige. The milk costume will require some cardboard with a name on it while a cookie costume will look great with some chocolate-colored circles on it. And here you go – a sweet couple.
Dany and Sandy from Greece
If you want to confuse others at the party, you can pick these costumes – have you heard of Dany and Sandy? Surely, from… Greece. It's a funny idea that will take only two white bed sheets to make. Put them as a toga and style your hair in the way the movie characters wear them. You can also put on badges with the names Dany and Sandy to make the idea more obvious. Who is not fond of a little pun? We think everyone is.
Hard Level Costumes
If you are willing to spend more time on your costumes, maybe buy some additional wigs or costume elements, you will like the following costume ideas for couples. But we warn you – some of these might bring you the prize for the best costume set of the night!
Nick and Judi from Zootopia
Everyone likes a crazy couple Nick Wilde and Judy Hopps. They are fun, they are cute, they are recognizable, and they are very vibrant. You can dress as this wild couple if you can find some suitable clothes – a policeman outfit for Judy and a Hawaiian shirt with a tie for Nick. You can also recreate their ears to complete your looks.
Ghostbusters
Another good old classic – a Ghostbusters movie. If you are able to recreate their recognizable jumpsuits with these huge ghost bluster proton pack devices behind the back, you will surely be able to win the trophy for the best couple look. It is a funny and great-looking idea for any couple. But it takes some time to prepare for the night. Just be sure you two are not afraid of no ghosts.
UFO and an Alien
If sci-fi is your theme, be sure to check out this cute Halloween costume idea. Two of you can dress as an alien with its spaceship to abduct other couples during the party. You can shop online for a green alien costume or create it yourself as well as a UFO silvery round costume made of cardboard and cooking foil. Complete your looks with some green neon lights and you are good to go.
Gomez and Morticia Addams
Addams's family is always in trend. Dressing up like them is not that easy but very amusing. You can find the costumes online as they are very popular or craft them, using the clothes you already have in your closet – a black long dress and a stripy suit with some good makeup will surely go. You can also craft a Hand to sit on your shoulder by using some plaster or paper-mâché and a robber glove to do that.
Wrapping Up
We hope that this year's Halloween will be special for you and your partner. And we hope that these ideas will come in handy if you don't know what you want to dress up yet. Leave a comment and let us know which idea you like the most. You can also check out some other cool Halloween costume ideas that we have for guys and some great tips on how to make your Halloween special. Spooky season is here, so better get prepared!