Cruel But Funny Roommate Pranks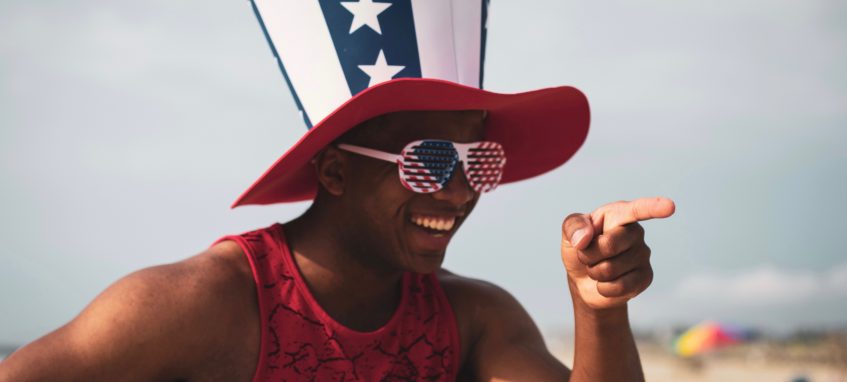 Even though April Fool's Day is already over, it doesn't mean that playing college roommate pranks is forbidden. So, it doesn't matter if you and your roommate are enemies or best friends — pranking can be fun either way.
Some of the following ideas are pretty cruel, so think twice before pulling them on your roommate as revenge might reach you very soon.
#1 – A Cream Cheese Deodorant
Is your roommate a little sleepy in the mornings while getting ready for the day? If yes, it will be even easier for you to pull this prank.
If you want to spoil your roommate's morning, everything you need to do is to take out the deodorant stick from the packaging and replace it with any cream cheese. Just unscrew the stick from the base, carve the piece of cream cheese in the same shape to match a deodorant form. Insert the fake deodorant and screw it back so that it looks just like a regular deodorant stick.
This one is harmless, of course, but might get a little messy so your roommate will have to spend more time in the bathroom before going to classes.
#2 – A Bold Toothbrush
Toothbrush pranks are always funny and easy college pranks. This prank will do the best if it is played before your roommate's date. Take his or her toothbrush and cut off all the bristles. Or you can also put some salt on the brush to give that strange salty taste to any toothpaste.
#3 – Spiced Food
Are you annoyed with your roommate eating your food? Do you want to take your revenge and wonder how to prank your roommate without them knowing? Let him or her know about that by spoiling another dinner. Just cook dinner for yourself and add some extra-hot sauce to the leftovers. This way, you will know for sure if your roommate steals your food. If you want to make this prank a little crueler, hide the milk to make your roommate struggle longer.
This is one of the classic April Fool's Day pranks alongside a few others which you can learn from our article.
#4 – Caramel Apple
Who doesn't love caramel apples? Your roommate won't resist having one when seeing them freshly cooked on the table. But what your roommate doesn't know is that there is a big and juicy onion under the caramel layer. Bon appetit! Be sure to catch the reaction of your roommate at this precious moment as the shot of it might become a new meme. By the way, have you already checked our list of the best college memes?
#5 – A Little Late
Are you looking for some ideas of funny pranks to do at home at night? This prank can ruin the whole day of your victim, especially if he or she has some important plans for the day. Just set all of your roommate's clocks one or two hours ahead, making him or her be late for a job interview or classes. Too cruel!
You can also set multiple night alarms to make your roommate wake up every hour or so and spoil his or her sweet dreams. Especially good for annoyingly snoring roommates. Do you need more prank ideas? Then check out our list of the best pranks that you can play on your college friends.
#6 – Thirsty?
Many students wonder "How to prank a bad roommate?" Well, if you are in the middle of the war with your roommate, then you will totally find the following pranks suitable.
If your neighbor loves drinking right out of the bottle, you can take advantage of that. The first thing that you can do is to add some little marshmallows into the milk carton before your roommate is going to drink it. This will feel just like the lamps in curdled milk. Seeing the disgust on the face of your victim at this moment is priceless.
The second prank can be played with orange juice. Just fill the empty bottle from orange juice with a mix of cheese powder from a mac and cheese box with water. The taste is going to be killing.
#7 – Oily Hair
Bathroom pranks are the most common and mean roommate pranks. You can put a thin layer of toothpaste on the toilet seat or cover a soap bar with clear nail polish. These are just classic. But there is one more thing that you can do – replace your roommate's shampoo with baby oil. It will be very hard to rinse it without a shampoo (make sure to take your shampoo bottle away).
#8 – Uncomfortable Bed
It's very simple – just take a box of crackers, crumble them and spread evenly over the sheet of your roommate and under it. Even if your roommate notices the mess and gets rid of it, he or she will struggle with the leftovers of crumbs here and there in the bed for a long time. This is a great way to give a messy roommate a hint as this is one of the easiest pranks to pull on a roommate who doesn't clean.
Leaving with a roommate might be a blessing but also might be a real struggle. Either way, a little bit of humor won't hurt.
Did you like our list of pranks to play on your housemates? Be careful, as pulling one of them might become a beginning of the war between you and your roommate.