Activity Ideas for Halloween 2021: Part 1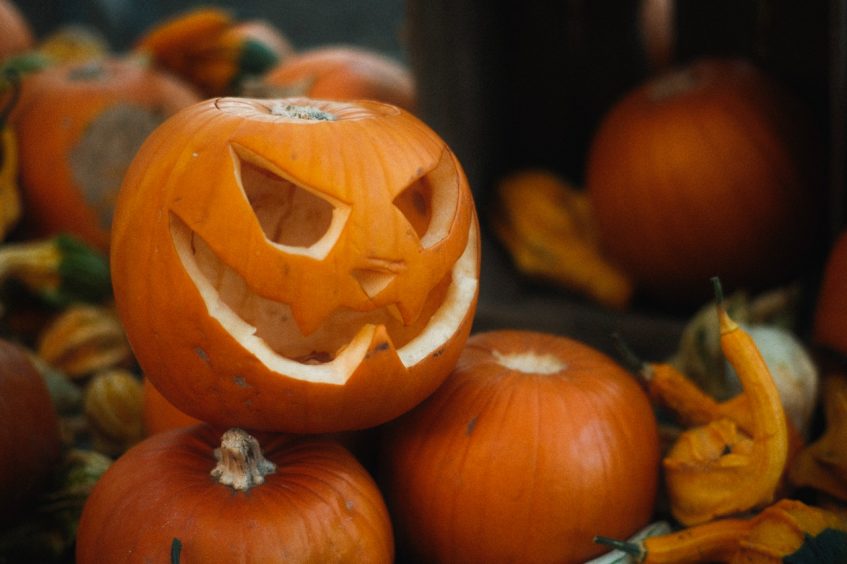 The pandemic brought a lot of changes, including distancing, which means that we all were made to look at the traditions and accustomed things from a different angle. Fortunately, it doesn't mean that you must not have fun when celebrating your favorite holiday (it's your favorite, right?) – Halloween. And we will tell you about some cool ideas on how you can make this spooky day special and exciting. We gathered all the best party and activity ideas for you to enjoy. So, let's get started!
Horror Movie Marathon
This is probably the first thing that comes to mind when you think of Halloween – watch some horror movies all night long. It doesn't matter if you are going to do it with your friends, colleagues, or even solo – it will still create the right atmosphere for this holiday.
There are multiple spooky movie categories that you might choose from – slashers, thrillers, mystical, paranormal, psychological, mocumentary, etc. There are also some good old classic and modern horror movies that you should definitely add to your watching list. For example:
Friday the 13th (franchise)

Halloween (franchise)

A Nightmare on Elm Street (franchise)

Host (2020)

The Birds (1963)

The Babadook (2014)

The Blair Witch Project (1999)

Scream (franchise)

The Shining (1980)

Paranormal Activity (franchise)

Annabelle (franchise)

Pet Sematary (1989)
Spending some time with lights off, a bowl of popcorn, and a few movies in a row is a great idea for celebrating Halloween, especially during the pandemic when you can't gather in a big company.
Play Guess the Tune
If you have a few guests coming, you can arrange a little game for them. Pick the list of spooky tunes, songs, remixes, and horror movie soundtracks for your mates to guess what the music is playing. For example, you can pick some great songs, like Thriller by Michael Jackson, This Is Halloween, music from famous movies and cartoons, like A Nightmare Before Christmas, Jaws, The Chainsaw Massacre. 
You can also prepare some little prizes for the winner of the contest, for example, a bag of candies, a spooky candle, or a little board game. 
Pumpkin Ring Toss
Tossing rings or neon bracelets is a classic fun activity for a party. To make it feel more like Halloween, you can give it a nice spooky touch and put a long-stem pumpkin to toss on top of it. Arranging a pumpkin carving contest is also a nice idea to be held before it – this way, your pumpkin will be even spookier. Another way to decorate it is to paint the pumpkin together or prepare it beforehand. Your creativity is a great force that can add to the party atmosphere and make it more put together.
Play A Murder Mystery Game
If you and your friends enjoy solving mysteries, puzzles, and quests, you will definitely like the following idea. Murder mystery games are now more popular than ever due to the pandemic and, thus, restrictions regarding real exit games. A murder mystery game is a scenario where you need to find the clues and solve a mystery without even leaving your home.
There are companies that sell sets for such games online, or you can find a downloadable scenario that will make your Halloween fun and memorable. Here is a list of a few free murder mystery scenarios for your Halloween party:
If you have never tried a murder mystery game before, try it this year – you and your guests will surely enjoy it.
Spooky Charade
For the ones who enjoy charades and other similar games, Halloween is a great opportunity to expand your imagination and fill the bowl with words that only have something to do with the holiday itself, scary movies, spooky creatures, etc. Playing charades doesn't have to be dull and boring – it can be fun and creative. Another way to play is to explain the word to your teammates without saying it – the same as for the Alias game. You can set your own rules, for example, explaining with synonyms only or drawing on the board.
Guess Who You Are
To add some fun to your Halloween party, you can play a game where everyone will be guessing who they are. Just prepare some pieces of paper with characters of popular spooky movies and books written down and stick them to the backs of your guests with some scotch tape. Then, guests can ask each other questions, which they should respond with Yes and No only, and the one who guesses right first wins. This is a classic game that is always a great addition to a Halloween atmosphere. 
Photo Quest
Pick a list of things Halloween topic things, like pumpkins, lanterns, candies, decorations, and give your friends a task to go around the city and take photos with each point on your list.
This will be a fun and exciting quest for your friends to complete. The one who does all the photos first wins the quest.
Wrapping Up
If you don't know how to organize your Halloween party or just a simple entertainment for your friends and family, then definitely pay attention to our ideas. Check for part two if you need even more ideas for this spooky and fun holiday, and don't forget that we have more great costume and decoration ideas for Halloween in our blog.