Best TV Shows About College Life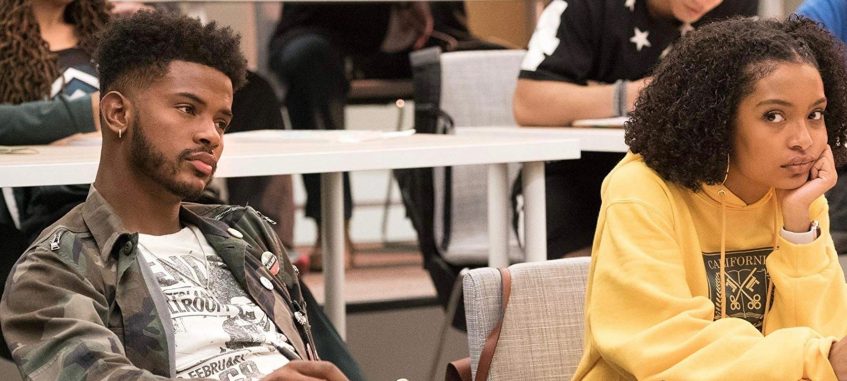 If not for television, would we know how it feels to have the experience of raising 8 kids?
Would we understand the thrill and rush that comes with learning to express yourself in high school through song and dance?
What about the strength, bravery, and courage of a woman trapped in a religious theocracy that is simply doing what she can to survive and get herself out?
While the plots for shows mentioned above may take their liberties with emotion and drama to create visually stunning programming and ratings producing statistics, something is to be said for those shows that create a more realistic window into the everyday lives of people.
One of the most important of those experiences being, of course, college life.
Television has, over the decades, created a wide range of shows that are meant to represent college life. Some take a more whimsical approach to the topic, like when Sabrina went to college and learned that life with magic isn't just hard in high school.
Others take a more simple approach, choosing to pick and pull sugar coated lessons from college meant to entertain, rather than provide thoughtful insight into a character or experience like when Saved by The Bell took it to the College Years..
However, not all shows are designed to just be purely for entertainment.
Some of the best tv shows about college put the focus on the characters and their complicated and sometimes tragic backstories, the political realness that comes with being different in a place where you have a voice to express it, and the all to familiar sense of falling in and out of love with the person you are becoming.
Throw in a bit of bad cooking, take-out, deadlines, and romance, and you have the makings of a truly great tv show about college life.
Here is our list of the Best TV Shows About College Life!
Dear White People
This critically acclaimed show about college life comes from Justin Simien. Dear White People focuses on a group of African American students at an Ivy League school that is trying to balance their school life with the "post-racial" society we are currently in. While sometimes misguided, their actions put them in situations that give voice to current social and political issues facing minority college students today.
What makes Dear White People so great, is that it is for everyone. The show doesn't just focus on stereotypical "black-anger" or "white-guilt", instead, it shows us what life is like learning to interact with people on both sides who just don't know better than what they have been raised to believe. With an intelligent script and a standout cast, this is one college life tv show that you are sure to binge watch!
Grown-Ish
Something about college show spin-offs always tends to do well and Grown-ish is no exception.
A spin-off of ABC's blackish follows their eldest daughter as she traverses her way between what the series creator calls "that in-between place where you are not quite an adult but facing grown world problems for the first time."
What we love about this show is its very real ability to show how the character struggles with not always getting what she wants. Too often we go to college assuming that we have finally made it, only to realize that we are only just beginning the first steps into adulthood. This show provides an excellent view of what this can make us feel like, and more importantly, the do's and don'ts of how to react to it.
Veronica Mars
Veronica Mars follows the story of a girl who had everything in high school, and, after a series of personal events, finds herself an outcast in her school and neighborhood. Turning lemons into lemonade, she begins her journey of healing and self-discovery working as a private detective for her father.
While the first 2 seasons of this show put Veronica in high school, the final third season explores her transition into college life. The confidence, bravery, and cunningness needed to survive those harsh high school years are just enough to help her keep a hold on things as they turn upside down in college.
What we love about Veronica Mars and her college years is watching what type of greatness can be achieved out of tragedy. No story is better for watching someone who fell from grace so to speak, rise up to be better, smarter, and more capable than they had ever dreamed of being.
Different World
This Cosby Show spin-off follows the life of Denise Huxtable as she journeys through her college life at a historically black college. What makes this so real is that it represented life for African Americans in a way that hadn't been done on TV at the time. Fully diving into the social and political challenges that people of color were facing at the time was highly instrumental in teaching and motivating African American students to enroll in university and find an outlet to be the type of change they wished to see in the world.
Mixed into the all-star cast, and the strong storylines was also a lot of fun, laughs, pranks, and hilarious misunderstandings. Truly one of the best television shows about college ever created!
Community
This NBC sitcom features a ragtag bunch of students that get together, initially, to form a study group. As time continues, they form a rather unique, bond that pulls them through the ups and downs of life at a community college.
What makes Community great is that the setting isn't your typical university where everyone is bright eyed and bushy tailed with a long and exciting future ahead of them. With it being a community college, the age of the characters widens,providing a unique perspective into the world of people when they think that they have done everything right and it all turns out so wrong.
The best part about this college life tv show is that it uses humor and hijinks to prove a lesson that most are looking for in college – just be yourself, because nobody knows what they are doing!
Felicity
Felicity followed a small town girl who thought she would follow a small town boy to the Big Apple to win him over. While Felicity led a sheltered existence, she soon learns that life doesn't always go as planned and that finishing the day off as the same person you started it isn't always possible.
What makes Felicity so great is the fact that it best represents what happens when we thought we had a plan, and even something better comes along. The endless possibilities that hit us in our college years provide the foundation that we build all future decisions on and the story of Felicity's journey is a moving and inspiring one that is sure to connect with anyone who wanted to follow their heart to a better life.
The Magicians
The Magicians comes from a book of the same name and follows a group of students doing a postgraduate program at Brakebills – a school for magic. Often described as a darker and more adult version of Harry Potter, this show, in reality, is so much more.
What makes this show so great is the fact that the magic aspect isn't a huge deal in the show. Or at least it is just as important as showing the characters leveling up of their emotional and mental prowess in addition to their magical one.
Love, betrayal, stress, and anxiety all fold together beautifully to show a college experience that has everyone constantly stressed and worried if they are going to make it to the next day. That is surely something that everyone can relate to.
And while the extra sci-fi touch to it may be a bit much for some, we are confident that it is just enough to keep you on the edge of your seat wanting more!
Whether we love watching them because the stories are more relatable, or because the characters are more believable, (no teenager is ever that clever in real life…ever), one thing is for certain, they are the shows that touched our hearts and got us through some of the best and worst times in that wonderful time we call college life.
Image credit: IMDB