​Your First Job Out of College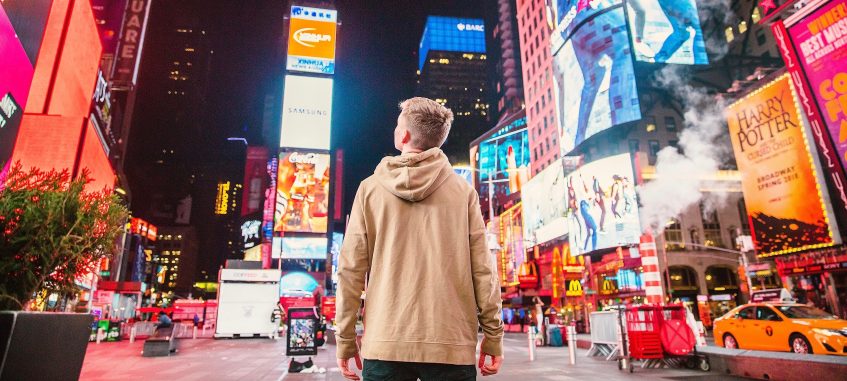 Congratulations!
You are going to enter the professional environment and start your career. Now your whole life is stretching out before you and you will face a new world of challenges.
Remember how big your campus seemed when you arrived as a freshman?
There were a lot of unknown people, everything was unfamiliar and challenging. Be ready to feel like a freshman again, now at work.
What to Expect from Your First Job
You need to be ready that your first job after college won't be your dream career.
Sure, it will teach you some immeasurable skills and you will get that so much – needed real world experience, but it doesn't mean that you're going to do the things you enjoy most of all.
You may not even know what your dream job is.
There is a lot of pressure to get a position after graduation because you have such high expectations and not enough practice. Most likely you'll have to deal with the routine tasks. Before you get the cool assignments, you need to show your employer that you can handle the simple operations. If you only start searching for a job, this post on how to write a resume with no job experience will be very useful for you.
The payment may not also be as you are hoping to get because most entry-level jobs offer entry-level salaries.
That's why think carefully before accepting a job offer, this will be your income for the next year or at least several months. For this reason, you should get to know effective salary negotiation tactics for college students.
All in all, you have to realize that the point of your first employment is to try out different responsibilities, types of work to understand what you absolutely love.
Linkedin has recently posted the list of the most popular first jobs based on resumes.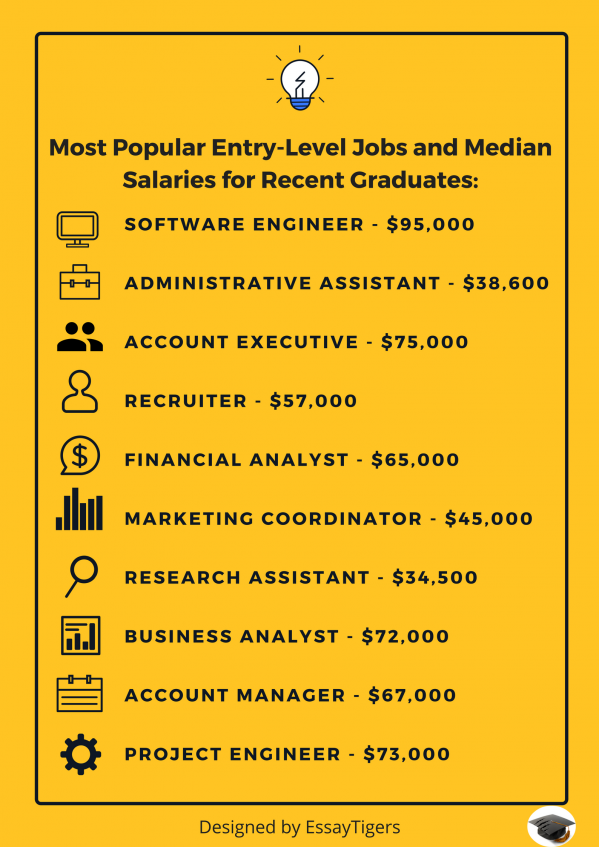 How to Make the Most of a New Workplace Experience
Your attitude to a new job will determine whether your experience will be a positive and fruitful one. Here are some practical tips and strategies to take the mostrld of grown-up opportunities:
Approach every task with enthusiasm. You need to deal with all the tasks and duties in a confident and efficient manner. Apply the "can do" approach on a regular basis, be attentive to details and don't forget to smile.
Be a team player. Treat other people positively and demonstrate how well you can communicate. You'll work much better altogether and succeed faster which is essential for every business.
Keep learning new things. Always look for the opportunities to improve your knowledge. Learn new things, develop essential skills and you'll be amazed at how fast you grow.
Join professional groups. Attend meetings, training sessions, join national and regional groups to share your experience and develop professionally.
Find a mentor. A good mentor will greatly help you after graduation by keeping you motivated and focused all the time. Find someone you admire and ask them to help you at the early stages.
Offer to help others. If you have some free time and know how to help your co-workers with some tasks, suggest your assistance. You'll cast yourself in a positive light. Building relationships at your first job is very important. Check out the ways to build relationships with colleagues at your first job.
Make Sure to Avoid the Common Mistakes
This is going to sound almost impossible, but try to make your first job experience ideal. New graduates always make the mistakes when they are facing a tough job market, so to have a better chance of success, you need to overcome the common problems.
Here are some really useful pieces of advice that will turn your first job into a really effective and memorable "adventure":
Be proactive enough – don't sit back being casual in your work.
Don't rely solely on the Internet, take advantage of networking and cooperation with colleagues.
Never focus on searching a dream job, instead look for your first job.
Try not to set expectations too high.
Don't waste time and start making useful connections.
Avoid looking unprofessional – delete all "three Bs" photos (beer, bongs, bikinis) from your profile page.
You'll only have one first job, so make everything possible not to turn it into a nightmare. Remember to have fun, make new friends and you'll have an exciting and positive professional experience!