How to Handle Christmas on a Student Budget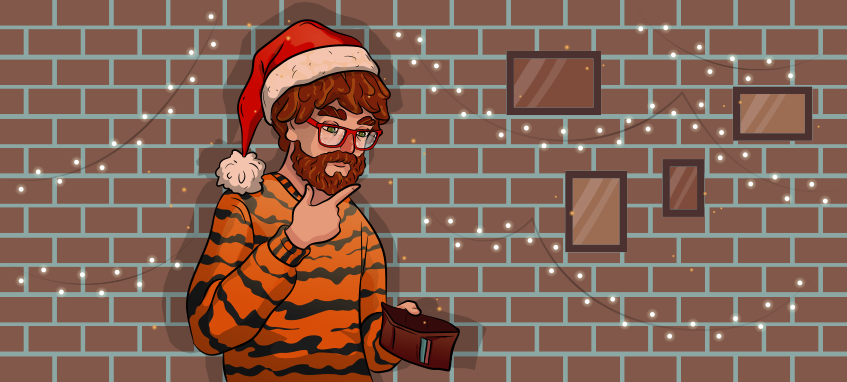 Does the upcoming Christmas make you smile and joyfully think about friends and family gatherings, presents, and tasty dinner? Wait. What? Gifts, dinner, and parties? That will cost a lot!
Don't panic. We have a guide for you on how to handle Christmas on a pretty low budget. Keep reading to learn the best tips that we have found for you.
The Gifts
We all know that it's not the price of the gift that matters, rather the attention and care that you put in it. However, every time we think about shopping for presents, we can't help being overwhelmed with the matter of finances.
Firstly – Approach
Of course, the first tip is to fight that inner fright of buying some inexpensive things. You never should be ashamed of the presents that you give. Especially when you know that this happens not because you don't care, but rather because these are the circumstances that made you choose the particular gift.
It's our insecurities that make us think that our attitude will be evaluated by the price of the gift that we give. You need to understand that until you fight this feeling, no expensive gift will be enough for you.
Shop Online
There are some major advantages of online shopping – you can compare the prices and take your time thinking over each item. Do you know why we often make so-called 'impulse purchases' when visiting offline shops? That happens because we find ourselves under the pressure of the consultants who are there to make you buy things. You are ashamed of walking straight out of the store without buying something even after finding out the prices are too high. They also make you believe that you won't be able to find anything even remotely as good as the items in their stores.
When searching for gifts online, you can put an item into your cart, and think about it for a while, or find a place to buy the same thing for less money. Make sure to visit the discount sections or find out if there are some special deals. Many stores can give you a discount for reposting their social media posts or providing your email address. Use these opportunities to save some money.
Use Student Discounts
Speaking about discounts, many stores have discounts for students if you have your student ID. You can search for deals for various things – gadgets, health and beauty, clothes and shoes, home goods, foods, etc. It's a great way to save on your Christmas gifts and meals. You can use websites like Student Beans to find the best deals at your local stores.
Secret Santa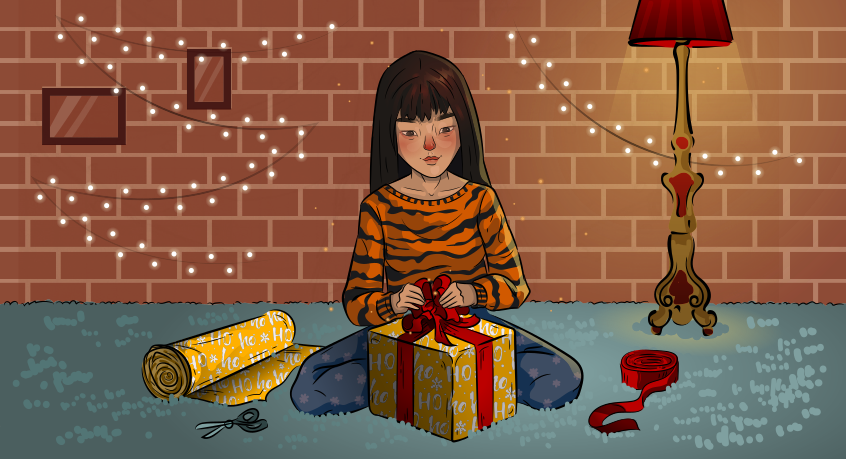 EssayTigers. All rights reserved. Copyright © 2019
Do you remember the Friends episode where they were able to save some money due to one brilliant tradition – "secret Santa exchange." It basically means that each of you will have to pick one friend from your group (or one member of your family) and buy a gift for them. The rest of the group will do the same, so everyone will receive a gift. This is a perfect way to stay on a budget while keeping the present personal and sweet.
Don't Wait Until the Last Moment
The Christmas shopping rush is overwhelming, so why waiting until the very last moment when stores will be filled with the crowds? You might find that you can find more good deals now than right before Christmas. And here is the list of the best Christmas gifts to pick from.
The Party
If you are going to host a Christmas party, you might know that this will be quite expensive. However, we have found some great tips on how to save your money and make a great Christmas dinner on a student budget. By the way, planning your budget isn't that difficult if sticking to easy rules.
Decorations
We believe that it is possible to make your place look festive and ready for the Christmas party without spending a fortune. There are tons of great DIY ideas on YouTube and Pinterest on how to make the decorations for your home yourself. You can also definitely find some beautiful items in the discount sections or at the 'one dollar' shops.
Just think of it – you can find pines in the nearest forest or park and use them to decorate your house. Or you can make a beautiful garland using only paper.
Food
Hands down, food is an important component of every party. Especially Christmas ones. So, are there any ways to save a coin on your groceries? Of course! Here are our tips:
Make punch. Punch is much cheaper to make compared to buying various types of liquor for the party guests. There are plenty of various recipes with soda, fruits, and juice. Pick the one that is not too sweet, and it will definitely be a hit, not a miss.
Use coupons. That might seem like a time-consuming activity, but couponing can really save you money and let you use some great special deals. When it comes to the Christmas party, it's hard to avoid the temptation of buying two packs of chips for the price of one. Also, pay attention to the "yellow stickers" – it might be not your favorite brand, but it will help you save.
Shop in the grocery stores that provide discounts for students. Like we said earlier, your student ID can save you a lot of money. So, while it's great to use it while shopping for Christmas presents, remember to find out which grocery stores in your location also provide student discounts.
Compare prices. If you want to save some cash, you might have to sacrifice a little bit of your time and comfort. Coming to one store to buy everything for your festive dinner sounds convenient, but you might find that some items are cheaper in other stores. Check and compare the prices before throwing an item into your cart.
The main rule when buying food for the party is to have a list of everything that you will need. Write down the list of the dishes that you are going to cook and the ingredients that you need, plus various snacks and a dessert. Stick to your list and avoid impulsive purchases.