Ways to Build Relationships With Colleagues at Your First Job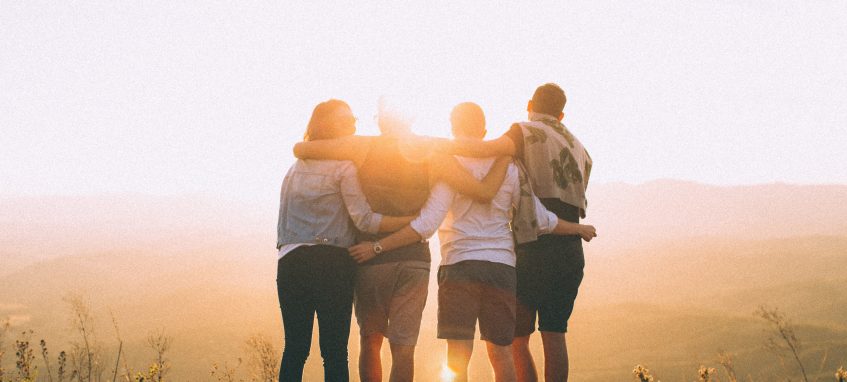 Your first job out of college is full of new experiences. It may be the first time you earn a salary, the first time you're in charge of a project and the first time you're introduced to office politics. Establishing a good first impression is important, but it's the weeks and months after that that will determine a lot about how you feel about your job.
Cultivating working relationships with colleagues is an important part of your professional life. Exchanging ideas with others in your field can lead to great developments in your career. 75% of employers rate team work and collaboration as "very important" but 39% of employees believe that their organization doesn't collaborate enough. The point is that both employers and employees believe that exchanging ideas is essential to doing good work. Improving your relationships with your co-workers is helpful to both you and your organization.
So what are the best ways to grow business relationships in the workplace?
Here are some tips for recent graduates:
Ask Someone Out for Lunch
Conversations and experiences outside of the workplace take the relationship out of the office context and create a deeper bond. Maybe you're working with someone on a project and would like to develop more of a friendship with them. Why not extend an offer for them to have lunch with you? You can use the project as a springboard to talk about other subjects or keep the conversation to business.
Ask Someone to Mentor You
You're new in the office and still have a lot to learn. If there's a colleague whose business style and knowledge you admire, don't be afraid to ask them if they would mentor you. The worst they can say is no, and the best they can do is show you the ropes of a business you're just starting out in.
Invite Co-Workers to Social Events
Throwing a party at your apartment or inviting people out on a Friday night can help you get to know your colleagues better. Conversations are likely to migrate from work to personal life and you'll be able to find common ground with your co-workers, discover more about where they're from, what their hobbies are and hopefully develop some friendships.
Say Yes to Invitations
Likewise, if someone in the office extends an invitation to you, make sure you accept unless you have a prior commitment you absolutely can't break. If someone invites you to their home, bring a gift such as flowers or a bottle of wine or something that you know they like.
Create a Company Sporting Event
If you enjoy a particular sport such as Frisbee, soccer, volleyball or any other sport, you may want to invite the rest of the office to participate with you. That way you can combine an activity you already practice with the rest of the office. Hopefully it will be fun and spark some healthy competition.
Remember People's Birthdays
You're likely to add most of your co-workers to your social networks so pay attention when someone's birthday comes up. A simple "Happy Birthday" said in person can be a nice gesture. Likewise with other celebrations such as anniversaries and other holidays. It may not sound like much but just going out of your way to extend a greeting to someone on a special day can go a long way.
Bring in Some Treats
How does that old saying go? The way to a co-worker's heart is through their stomach? Well, even if that's not the way it goes, it's still true. Bringing in some home-made snacks can score you points with your colleagues.
Ask Someone to Collaborate on a Project With You
If you're working on something alone but think the project can be served better by combining with another co-worker's talent, ask them if they would like to come onboard. Of course, get your supervisor's permission first, but if they say yes, it could be a great way to enhance your professional relationships and get more experience working as a team.
Above all, be polite, respectful and friendly and you'll be making office friends in no time.