5 Christmas Budgeting Tips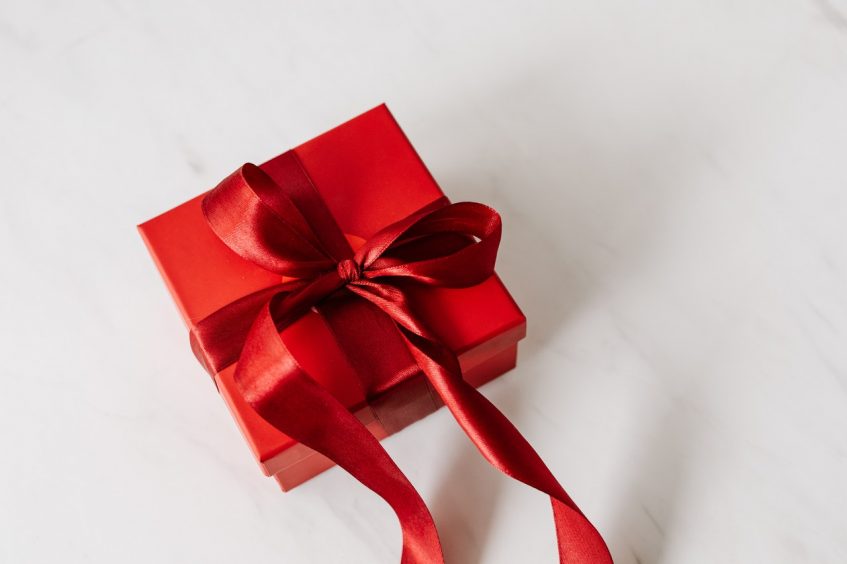 Christmas time is a real challenge for your wallet. Buying gifts and ingredients for holiday dishes might cause some stress because somehow money just disappears in nowhere. Does it sound familiar? Then you should definitely learn some useful tips on how to plan your budget for Christmas.
Preparing for Christmas
A lot of people know how hard sometimes it is to plan all of your expenses, especially when holidays are coming. Some of us start saving money for Christmas gifts pretty early, during the summer and autumn months. And this is definitely a strategy that works very well. When you know what exact gifts you want to buy, you can start thinking of when and where to buy them in order to catch the best deals and save some cash.
However, not everyone can be that organized as such a plan requires some strategic thinking and a lot of time and effort put into the process. Even more, you don't always know what the most suitable gift for your close person is, considering various circumstances. For example, what if your friend has just discovered a new hobby and you would like to buy a present that can help them in improving? Or what if your family member started a new collection? Or what if your sibling lost their favorite hat and you would like to buy them the same one? It's all impossible when you already have a present long before Christmas. Though, of course, you can give them two gifts. But when your budget is tight, all you can do is to make sure that your guess of a present is just right.
So, we would not recommend you buy gifts long in advance. You can definitely begin with your present hunt a month or two before Christmas, especially considering black Friday deals. And our budgeting tips will help you make the most out of your savings.
Tip 1: Set a Limit
Budgeting is all about planning. And while it's not that hard to create a plan, it's much harder to stick to it. However, we will not advise you to save throughout the whole year and set daily limits only to buy Christmas presents. That would mean that you should start preparing for next Christmas right after the previous one. 
Effectiveness is always better than excessive and compulsive actions. What it means is that limiting yourself in satisfying your basic needs is much more destructive than setting one limit – holiday expenses. Start with writing down a list of everyone in your surrounding to whom you would like to give presents and what you expect of the holiday celebration to be. Set a limit of money that you can spend on all of the gifts, decorations, food, charity donations if you would like to, etc. Now think of the precise sums for each point in your list. Make sure you have at least some money left in case of unexpected spending.
Even if you have a very limited sum for each of the categories, you can still make the most out of it, if you are willing to put some effort into searching for the best deals and sales.
Tip 2: Make a List
Once you decide what your expense limit is, start making a list of gifts that you think your close ones will love. Think of what you previously gifted and what they usually buy for you. Brainstorm on the things they love collecting or what their hobbies are, what they would not buy themselves but would definitely enjoy.
Write down a list of gifts and essentials that are within your budget. If you feel like some gift idea is too expensive, put it in the "maybe" section. You never know what deal you can come across. The rest ideas should go into the "definitely yes" section. Calculate the average price for each item in your list and make sure it is within your limit.
Tip 3: Don't Buy Too Much
Sometimes a holiday rush and all of the pretty decorated stores make us buy more than we planned to. You come to a store and see a pretty Christmas mug while thinking "I will buy it and present it to my friend with that scarf that she wanted, it will make a great present. Oh, and these socks. And this beautiful night lamp. And…" You leave the store with a pile of holiday stuff that later makes your budget fall apart because you didn't stick with your plan. Sounds familiar? Then don't buy what wasn't on your list!
Tip 4: Buy Online
Offline stores are designed to sell you more, and the previous tip is the one that might become a challenge for a shopaholic. What you can do to avoid falling into the trap of store marketing is to buy gifts and decorations online. It's a perfect option for the ones who always make impulsive and emotional purchases. With an online store, you don't need to rush. You can sit in a comfortable atmosphere and choose the best deal among various shops, look through your shopping cart a few times until you decide to pay for the items. You can also search for coupons and save a lot of money when purchasing online.
Tip 5: Write Down Your Expenses
Sometimes you don't really count how much money you spent until you cross your limit. However, a great budgeting tip for every situation is to track your spendings and write down all of your purchases, including where you bought it in case you would like to return that beautiful but very shredding sweater back to the store. You can use an app on your phone to make sure you always have your list on your hand and can track what was the price and what card you used to pay. Tracking your expenses in an app will make it easier to stay within your limit and keep your budget more organized.