Tips on Getting a Job During the Pandemic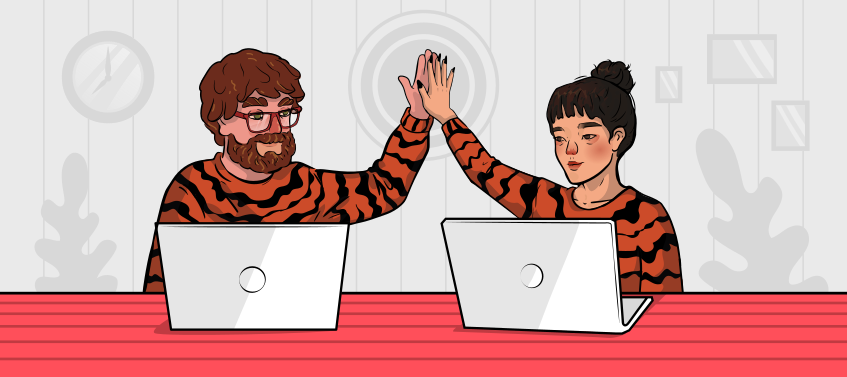 A lot of students are in need of some extra cash right now. Not only it's hard to find a good place for a student with no work experience, but it's also twice harder to find one with all the craziness going on because of the pandemic. Here is an article that will give you some useful tips on finding a job faster and making some money while distance learning.
Make Sure You Have a Great Resume
So, you might be wondering where to start when looking for a part-time job now. The first thing you should do is polish and tailor your resume and cover letter to make sure they are perfectly ready to be sent. If you have some spare time, use it to look through your resume or create one from scratch and make it really stand out for recruiters. 
What you should pay attention to when polishing your resume is the overlook of it. Make sure it is easy to read and navigate through, so get rid of all the boring and long paragraphs that don't really make much sense when looking at them for the first time. Be sure to break your resume into sections with highlighted subtitles – education, work experience (if any), skills, etc. 
Why do you need a resume? You never know how fast you can find a place to work. Even now, with all the pandemic going on, there are multiple companies hiring students, and you might be the one to get lucky. So, don't just assume that there are no vacancies that you are a perfect fit for. Your college might also allow you to access their centers for employment and career support, which you will need a resume for.
Work on Your Social Accounts and Portfolio
Online presence is highly important nowadays, especially if you are looking for a full-time or part-time job. Your future employers might thoroughly inspect your profile on LinkedIn, Facebook, and even Instagram, and you should be ready for that.
If talking about freelance, it's crucial to build a great profile that will show your professionalism and skill level. Designers, writers, musicians, developers, and other professionals can now build their own webpages with their portfolios and work examples so as to be more competitive. It's all about being able to show yourself and promote your work in order to find people ready to pay you for your time and skills.
Search for Remote Vacancies
The pandemic brought a lot of changes into our lives. One of them is multiple companies switching to remote format and moving employees to home offices. Though you might be sick of staying home and would like to get out of your place, it's wise to search for a remote job as there are simply more options right now.
What you can search for:
Call center employee. There are so many operators working now from their homes! You can be one of them. What you need is to be good at reacting fast, be polite and communicative, and have a quiet space to work from.

Online-shop manager. Good managers are always needed, especially the ones that know the products or services they sell well enough. If you are passionate about any niche, like musical instruments, hobby supplies, or clothes, you can search for vacancies in online shops that sell such items.

Designer, illustrator, copywriter. If you are a skilled designer, writer, or illustrator, you should definitely take advantage of the pandemic as it's a perfect time to start building your portfolio and client base.

Online teacher. Do you have any skills that you can share with others? Online classes and courses are now more popular than ever! People sitting at home are glad to learn something new, so don't be shy to register on one of such platforms where you can earn money by teaching.

Editor. If your English or any other language is pretty good, you can edit written pieces as a freelancer. It's a good start though quite time-consuming and requires a lot of focus and attention.

Video editor. One more great option is to earn money by editing videos for companies and bloggers. You can choose what you like more – blogs and funny videos or branded promo clips.

Composer, arranger, jingle writer. You might now know, but your musical skills can bring you a lot of money if you know where to search for clients. A lot of brands and YouTube bloggers turn to musicians for help with tunes and lyrics.

Virtual assistant, social media manager. A lot of brands are in need of helpers to build their online presence. You can become one of those remote managers who help bring new ideas to life and create client-oriented content.
There are many other options that you can choose from; just look through the ads to find out what you can start doing. Of course, it might not be as easy to find your first clients or an employer as fast as you wanted, but it's always a good idea to keep looking.