How to Write a Resume with No Job Experience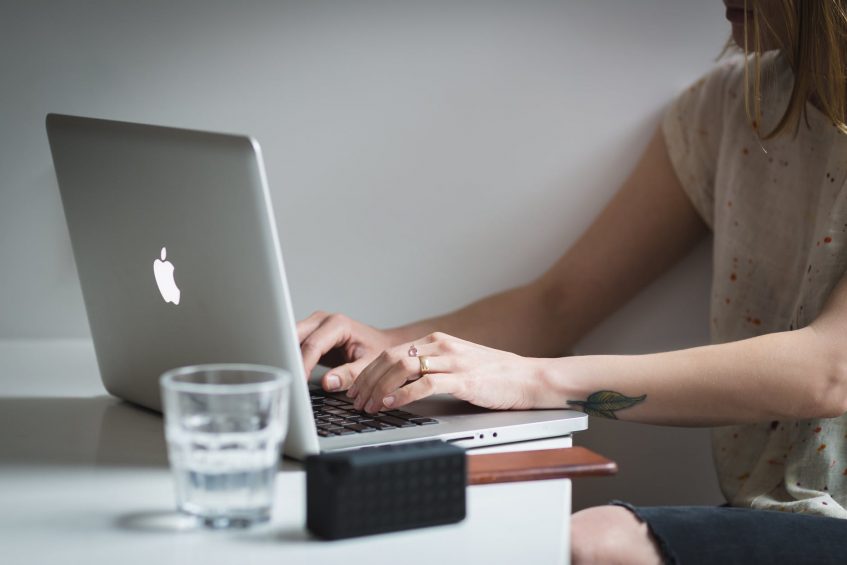 Modified on September 6, 2023
Very often university graduates are afraid to apply for a job, even if they have enough theoretical knowledge in the field. The reason is that they lack work experience and think they're not good enough for the position. Graduate students are not sure what to write in their resume, because it's the first time they're applying for a job! Therefore, some of them might need help from professional writers, others would just need to read several guides on top resources about resume writing. So what should you include in your resume if you don't have any real work experience? Here are some tips that will help you out!
Academic Strengths, Achievements, and Skills
Write more about your education. Let the potential employer know more about the courses you took and your highest achievements in some of them. And what's more important – describe the skills you've gained at school that will be helpful in your future work. It would be better to tell more about real-life situations when you applied those skills.
Attach your GPA, if it's high.
Add the topic of your thesis – your employer would want to know.
Include information about internships, summer jobs, and other activities.
Include all your internships and part-time jobs. Even if you worked for free, such jobs still count! Describe your main responsibilities and tasks. It would be great if you could write more about the new practical knowledge you got when doing these jobs.
If you worked as a volunteer – include this information as well. It will show your attributes better.
Recommendations
Particularly for college grads without any previous professional experience, the "Recommendations" portion of a resume may be a useful tool. When you don't have any work experience, showing references from reliable people can convince potential employers of your abilities, work ethic, and ability to be a great employee. The best way to utilize this section is as follows:
Asking for recommendations: Speak with people who can attest to your competence, such as past employers from part-time work, internship supervisors, or university instructors. Make sure you talk to people who are familiar with you and who can point out certain traits that fit the position you're going for.
Employer Recommendations: If you had part-time work or an internship, think about requesting a letter of recommendation from your boss or employer. This might be an official letter written on business stationery or a straightforward email. Request that they pay particular attention to your strengths, such as strong communication skills, your capacity for problem-solving and flexibility, or your capacity for teamwork.
Academic Recommendations: Professors or academic advisers may also be able to offer insightful advice. Speak with individuals who oversaw your academic endeavors or taught you pertinent courses. Their comments can highlight your commitment to study, your capacity for critical thought and investigation, as well as any particular achievements you may have made when you were a student.
Recommenders' Advice: It's crucial to give context and instructions to people making recommendations when asking for them.
Mention the position or sector you're looking for, the important abilities or credentials required by the business, and any noteworthy initiatives or accomplishments you'd like them to draw attention to.
Illustrations of Achievements: Encourage others to write recommendations to include concrete instances of your accomplishments. These tales provide advice with more substance and credibility, whether they pertain to effectively managing a difficult issue at work, leading a team project, giving a presentation, achieving academic achievement, or leading a team project.
Presentation & Format: Make sure the advice is presented properly, is well-organized, and is devoid of mistakes. Include them in the appendix of the resume if they are written as letters. You may also attach them as individual files if your application system supports them.
Keep in mind that solid references can still confirm your abilities, work ethic, and potential even if you lack official professional experience. They give potential employers important information about your personality and skills, strengthening your candidacy. Always ask for references from individuals who can speak truthfully about your qualities, and don't be afraid to get in touch with those who are prepared to stand up for you. With this strategy, you may submit your resume with assurance as others will attest to your talents in place of official employment experience.
Be Specific
One of the most important aspects of the job application process is being detailed in your CV. Your chances of getting the job you want might considerably rise with a focused and customized CV. Spend time and effort generating a specific resume for each position you apply for rather than mass-applying a generic CV to several job vacancies. Here are some reasons why being particular is crucial and suggestions for doing so:
Emphasize Relevant Talents and Experience: When you customize your resume for a specific job position, you may concentrate on showing the talents and experiences that closely connect to that particular role's needs. You may then represent yourself as the best applicant for the job.
Customize Your Objective or Summary: The objective or summary section of your resume is where you may describe your professional aspirations and how they relate to the particular position you're looking for.
This part can be customized to show your passion for the position and the value you can add to the company.
Pay Attention to Job Descriptions and Keywords: Many businesses utilize applicant tracking systems (ATS) to filter resumes based on words and phrases. Your chances of passing the ATS and reaching hiring managers rise if you customize your resume to match the keywords included in the job description.
Demonstrate Your Interest and Research: A tailored CV showcases your diligence in learning about the business and its requirements. It shows that you are truly interested in the company and the position, which enhances your appeal as a candidate.
Put an Emphasis on Your Achievements: By tailoring your resume, you may highlight certain accomplishments that line up with the requirements of the position. By highlighting your pertinent successes, you offer verifiable proof of your qualifications and achievements.
Solve Specific Issues: Employers may have particular issues or pain points for some jobs that they want the new worker to solve. You may directly address these issues and present yourself as the answer they need by personalizing your CV.
Courses, Online Specializations, and Languages
Showcasing your ongoing education and language skills might provide you a big boost on your CV in today's cutthroat employment market. In addition to demonstrating your dedication to self-improvement, including pertinent courses, online specialties, and language proficiency also emphasizes your adaptability and capacity to learn new abilities. Here's how to include these components in your resume in an efficient manner:
Courses and Online Specializations: It's important to concentrate on courses and online specializations that are directly applicable to the position you're looking for when mentioning them. Emphasizing just the most pertinent courses demonstrates to the employer that you have put in the time and effort to develop the abilities necessary for the position. If you're looking for a marketing position, for instance, include courses you've taken on content marketing, social media techniques, or digital marketing.
Include the course title, the website or organization where you took it (such as Coursera or edX), and a summary of the main knowledge or skills you learned. Think about including these facts in your education section or a separate professional development portion.
Languages & Proficiency: Knowing another language well may do wonders for your resume, especially if the position you're applying for calls for communication with foreign clients, partners, or stakeholders. Mention your language proficiency even if you regard yourself as a novice because it could still be important in some circumstances.
Include the languages you are proficient in as well as your degree of skill (basic, intermediate, advanced, etc.). Be truthful about your language skills because some firms may test you in this area throughout the recruiting process.
If you have any credentials, like TOEFL, DELF, or JLPT scores, you should include them to demonstrate your language competence.
Personal traits
It is often advised against including a "Personal Traits" section on your resume because it might take up precious space without offering much information that is specifically pertinent to the position. Employers often prefer focused resumes that are brief and concentrated on professional accomplishments and credentials. Personal characteristics and qualities can be successfully highlighted in your cover letter, but they are still important components of your complete campaign.
The cover letter is a great place to go into more detail about your personality attributes and emphasize the ones that the company will find most beneficial.
Focus on a few salient qualities that fit the particular job criteria and corporate culture rather than making a long list.
If the position requires teamwork, for instance, you might highlight your great communication and cooperation abilities. If the role demands strong leadership, you might highlight your capacity to inspire and lead groups of people to accomplish shared objectives. If the position requires a high degree of organization and time management, you might emphasize your track record of successfully managing various responsibilities.
Giving specific instances of how these qualities have benefited your prior professional or academic experiences will help your cover letter stand out. Give examples of times when your integrity, dependability, or outstanding communication helped you to succeed.
Keep your cover letter brief, organized, and specific to the position you're applying for. You'll build a strong argument for why you should be considered for the position by directly addressing the employer's demands and highlighting how your personality qualities make you the perfect match for the position.
Layout
Given that HR professionals frequently have a limited amount of time to analyze each application, your CV must be clear and brief. Aim to write a one-page resume that only includes the most important and persuading details for the hiring manager.
Stay away from wordy paragraphs and extraneous information. Instead, convey important information in a clear, succinct manner. To properly arrange your accomplishments, abilities, and education, use bullet points.
Concentrate on other areas of your CV that might help it stand out as you might not have any formal employment experience. Be sure to highlight any relevant courses you've completed, your educational background, and any previous academic projects or research. Include any volunteer work, internships, or part-time positions that demonstrate your commitment and versatile talents.
Stick to frequently used file formats like.doc or.pdf for formatting. These formats are simple to use and guarantee that your resume will look the same on all platforms and devices.