Gap Year: Ideas and Tips for Everyone Who Wants to Take a Year Off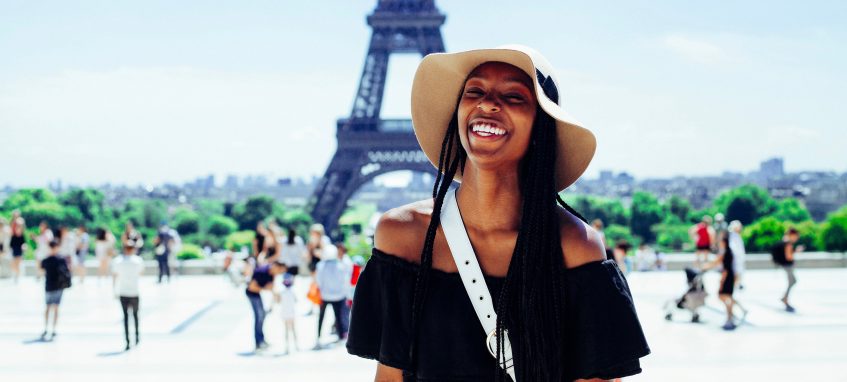 Studying might be so exhausting and frustrating that it makes you think of having a little break from all of these books and papers. A gap year is a wonderful chance to get to know yourself better and decide what you want to do in your life.
Should You Have a Gap Year?
Many students ask, "Is a gap year a good idea?" Of course, no answer will suit every student and every situation. It all depends and might be your blessing and your fail. If you can't decide what career path is just for you, you might have a break to try different jobs.
You might also need a gap year to travel or simply have some rest before diving into your college routine. So, think about this year as an opportunity to grow, challenge yourself to leave your comfort zone, and learn new skills that you might need in the future. Eventually, you might just need some extra money before continuing your education.
Gap Year Pros and Cons
If you ask yourself, "Should I take a gap year?" you definitely should be aware of the pitfalls and benefits of taking a gap year. Let's look at the key points that we picked relying on the experience of students who took their year off after high school or college.
Benefits:
An opportunity to get more work experience.
An opportunity to travel and have more spare time.
A chance to try yourself in different spheres before actually picking a specialization.
An opportunity to make some money and save for college.
An opportunity to help your parents improve their financial situation.
A chance to clarify your thoughts and define your goals.
Disadvantages:
A high chance of feeling lonely because friends went to college.
A high chance of spending more than earning.
A detailed plan is needed.
High costs that you need to manage yourself.
Being a year behind your classmates.
A high chance of never completing education because of finding a good job or losing a desire to study at all.
Of course, some of these points might have a more significant impact on you and your decision, so consider what's going to be better in a particular situation. Basically, even though many people might feel frustrated and confused through their gap year, the majority of student admits that taking a gap year was a great decision that helped them define their goals.
Specific Ideas on How to Spend a Gap Year
So, what can you do to make this time full of emotions and opportunities? Here, we have a few ideas of what you can do during your gap year.
Volunteering
One of the best ways to find out your inner strength and calmness is to go volunteering. By helping those in need, you can make a great contribution to the world and express your gratitude for everything you have now. Volunteering provides you with lots of benefits that might surprise you.
You can choose the sphere of volunteering you like the most – charity, animal shelters, climate change, zero waste campaigns, fundraising campaigns, etc. Visit your local communities to know more about how you can help. You can even try to establish your own campaign and attract contributors from your location.
Traveling
Traveling is what most people enjoy and would like to do instead of sitting in the offices all day long. So, before starting your life as an adult with lots of responsibilities, have a fun time with your friends or on your own traveling around the globe. By the way, traveling is one of the best gap year ideas after college and high school or even through adult gap years. We have made a list of the best destinations for traveling between your studies, so you should definitely check it out.
Some cool travel goals for you:
Feed fruits to an elephant in South East Asia.
Take a selfie standing on the Great Wall of China.
Visit the charming waterfalls of Costa Rica.
Try shark-cage diving in South Africa.
Ride a buggy through the Arabian desert.
You can find some cool remote jobs to be able to pay for your living and food. Some of the best travel jobs you can find on websites like Expert Vagabond or The Broke Backpacker.
We also suggest you look for some educational videos on YouTube with tips and tricks on how you can travel on a budget or being paid for traveling. For example, VagaBrothers, Exploring Alternatives, Fun For Louis, and others share their travel experience and give useful advice on how you can save some money while traveling, living, and working in various places.
Would you like to have a hobby like travel vlogging? Check out some other weird hobbies that can brighten up your life.
Teaching English
Even if your English is not brilliant, you can still find a job abroad or online to work with people who want to learn English as a foreign language. Teaching is not the easiest job ever, of course, but you can make some good money while teaching what you already know.
Moreover, you will get excellent experience and an opportunity to get to know other cultures and people. Here is a list of apps that you might find useful for improving your English.
Teaching English as a Foreign Language (TEFL) qualification is what usually required by employers in case if you want to teach English abroad. TEFL courses will allow you to work in schools and other learning institutions even if you have no previous teaching experience. You can find TEFL courses and materials on the following platforms:
Some of these platforms will allow you to instantly see which job opportunities you will have after finishing the courses so you can plan your trip beforehand.
Taking Courses
Part-time courses are great for you when you are on your gap year. You can choose what and where you want to learn as you can take courses abroad. The variety of subjects is impressive – you can learn almost everything including languages, medicine, journalism, arts, etc.
Check out the gap year programs that are offered by UCAS, Study Abroad and Go Overseas. Travel the world and study remotely with convenient online courses to get in-depth knowledge and useful skills.
Working or Taking an Internship
If you don't know what to do in a gap year at home, think about making some money that you can later spend for college. Your location probably has a variety of vacant places that will gladly hire you for this year. Working will allow you also get useful skills and have something to add to your resume.
Internships are also a great way to spend your gap year with the benefits for your future career. Adding an internship to your academic record will definitely improve your chances of getting a better job after completing your education. You can find a suitable internship program in your location or abroad on platforms like GapYear, USA Gap Year Fairs, etc.
Wrapping Up
Taking a year off is not a rare case among students nowadays. Some students just need some time to make a decision, others try to have as much adventure travel experience as possible. And there are also students who never complete their education once taking a gap year. Read our article if you want to know what other opportunities you have if not going to college.
A student who takes a gap year also needs to understand that:
The expectations rarely become a reality
It's essential to have a plan before making any decision
One will definitely face ups and downs through the gap year
Being uncertain and confused is totally normal
Being disappointed in the chosen sphere is also normal. Eventually, you will find the one that you are searching for.
Set goals for yourself and make sure not to waste your time but spending it with benefits for your self-development. This way, you might have the best time in your life.