Best Chrome Extensions for College Students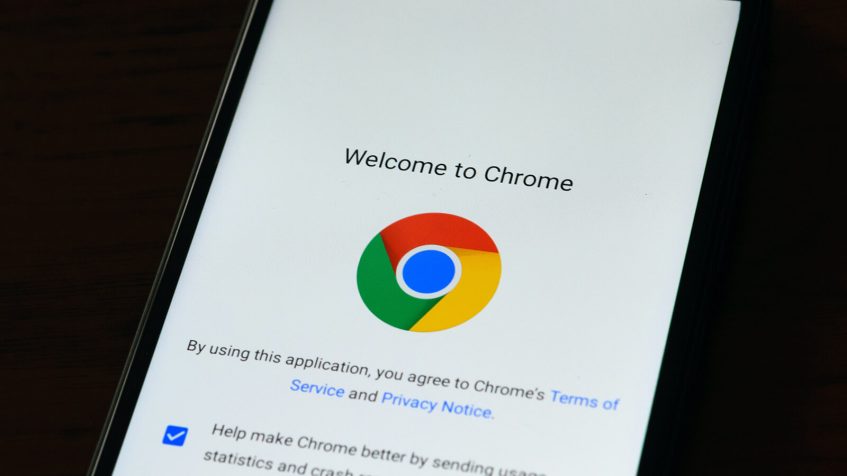 Modified on June 22, 2023
College students balance many different assignments, due dates, and information sources every day. The constant influx of information might make it difficult to stay focused and productive.
Fortunately, Chrome extensions save the day by providing a wealth of tools and features that can significantly simplify our life. We will discuss some of the top Chrome extensions chosen especially for college students in different categories and classifications.
Organization and Productivity Extensions
There are always many duties, assignments, and distractions in college life. In today's digital era, students are constantly seeking innovative methods to effectively manage their time, remain attentive, and stay well-organized. Fortunately, there are several Chrome extensions that can effectively address these issues. In this section, we'll explore a few of them.
StayFocusd – Mastering Focus in the Digital Age
The addictive nature of online distractions is one of the main challenges that students today face. You have a virtual ally in the form of the StayFocusd extension that supports your efforts to maintain discipline and concentration.
StayFocusd enables you to regain your attention and manage your time more effectively by putting time restrictions on the amount of time you spend on distracting websites. This extension ensures you stay on task and maximize your study sessions regardless of the temptations presented by social media, online entertainment, or other websites.
OneTab – Taming the Tab Overload
It's normal to end up with a messy browser full of open tabs when doing research or working on several tasks at once. This not only reduces productivity but also negatively affects the speed of your browser. OneTab is a straightforward yet effective extension that combines all of the tabs you have open into a single tab.
You can turn all of your open tabs into a tidy list with just one click, freeing up workspace space and preserving precious system resources. Every time you need to, you can quickly restore a single tab or all of them, making sure that crucial resources are never lost. For students looking for a neat and structured browsing experience, OneTab is a game-changer.
Research and Writing Extensions
Academic success depends on good organization, proper citations, and the availability of reliable sources for research and writing. Thankfully, some Chrome extensions offer strong tools that help speed up these processes and improve research and writing projects such as:
Grammarly – Polishing Your Writing to Perfection
Grammarly is an essential extension for any writer at any level because it provides a thorough grammar and spell-checking tool that improves the quality of writing. It instantly identifies and emphasizes grammatical, spelling, and punctuation flaws to make sure any work is flawless.
Beyond simple fixes, Grammarly offers sophisticated recommendations to improve your vocabulary, sentence structure, and general clarity, giving you the tools to communicate your thoughts more clearly. You can confidently generate work of a professional standard and dazzle your lecturers by using Grammarly as your virtual writing assistant.
Zotero – Streamlining Research Management and Citations
Zotero is an effective research management application that makes the challenging task of planning and citing sources much easier. Zotero is an effective research management application that makes the challenging task of planning and citing sources much easier.
With Zotero, research materials can be gathered, arranged, and highlighted from a variety of sources, such as websites, scholarly publications, and books. With just a few clicks, citations and bibliographies can be created in a variety of citation formats using Zotero's user-friendly interface, assuring precise referencing.
Citation insertion into publications is also made simple by automatic integration with word processors. You can organize yourself, centralize your research materials, and manage your references more quickly by using Zotero.
Note-Taking and Organization Extensions
For college students, being organized and taking notes well are essential skill sets. It's essential to have tools that can assist you in capturing and managing critical content given the abundance of information that is available online. Let's take a look at essential Chrome extensions that will completely change the way you take notes, save online information, and arrange your digital resources.
Students can save websites, articles, and notes with the helpful extension Evernote Web Clipper for later use. You can quickly copy the website material to your clipboard and save it to your Evernote account.
The extension provides several clipping options, such as saving the whole webpage, a condensed version, or only particular sections. Clippings can be given tags, annotated, and also organized using Evernote. Due to its accessibility to various devices, Evernote Web Clipper is an essential tool for gathering and organizing information from the internet.
Google Keep – Simplify Note-Taking and Organization
Google Keep syncs without any problems between devices and works with other Google services. Brief notes, checklists, and reminders can be easily made using this extension. Google Keep is a flexible tool for gathering and organizing information because it lets you color-code your notes, add labels, and attach images.
Critical information can quickly be retrieved when you need it thanks to the ability to search and filter notes. Google Keep is a dependable extension for effective note-taking and organization thanks to its straightforward and user-friendly layout.
Study and Learning Extensions
College students frequently struggle with maintaining focus, planning their study materials, and improving their learning effectiveness. In this section, we'll explore two crucial Chrome extensions that can increase productivity, facilitate learning, and enhance reading comprehension.
Quizlet – Master Efficient Learning with Flashcards
Quizlet can help students make, review, and share flashcards for effective learning and test preparation. Flashcards are a fun and adaptable learning aid and can be readily modified with text, pictures, and audio. Traditional flashcards, matching games, and quizzes are just a few of the study modalities that Quizlet offers, allowing students to strengthen their knowledge through active recall.
The possibility of accessing the millions of shared flashcard sets by other users improves the learning process even further. You can recall facts and concepts with Quizlet, which will also help you get the most out of your study sessions.
Forest – Cultivate Productivity with Virtual Trees
Forest is an innovative extension that promotes productivity by developing a fictional tree during concentrated work sessions. You can see your tree grow if you set a timer and resist the impulse to visit distracting websites.
The tree withers away if you give in to distractions. This game-based method encourages focus and fosters the growth of time management abilities. Using Forest, you can create a fictitious forest of productivity while finishing projects and learning.
Conclusion
The best Chrome extensions will help students organize themselves better, focus better, complete activities more quickly, and get the most out of their education. Embrace technology's potential to propel success and growth. You can manage the difficulties of college life with greater comfort and effectiveness if you have the proper extensions on your side.