Top 7 Apps to Make You Fluent in English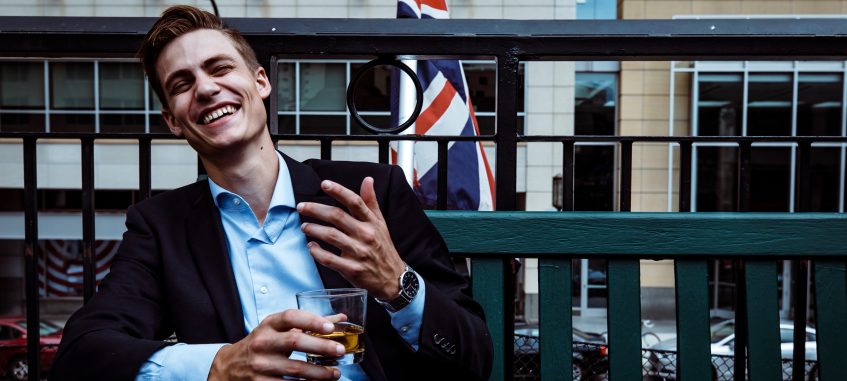 Learning English can be as fun as it can be frustrating and sometimes, even dull. With so many apps out there for your every need, why not let an app make the whole process of learning a language more fun for you? With these apps, you'll have the ultimate convenience of selecting the things you want to learn and have self-paced lessons. Just pop out your phone anywhere, even while waiting in a long queue, open the app, and start learning. It's that simple.
But, how to choose an English-learning app that's actually effective and not all glitter? Well, you don't have to worry about that, since I have curated a list of the top 7 apps that would help you and make you more fluent in English, whether you are just a beginner or someone looking to sharpen their English skills further: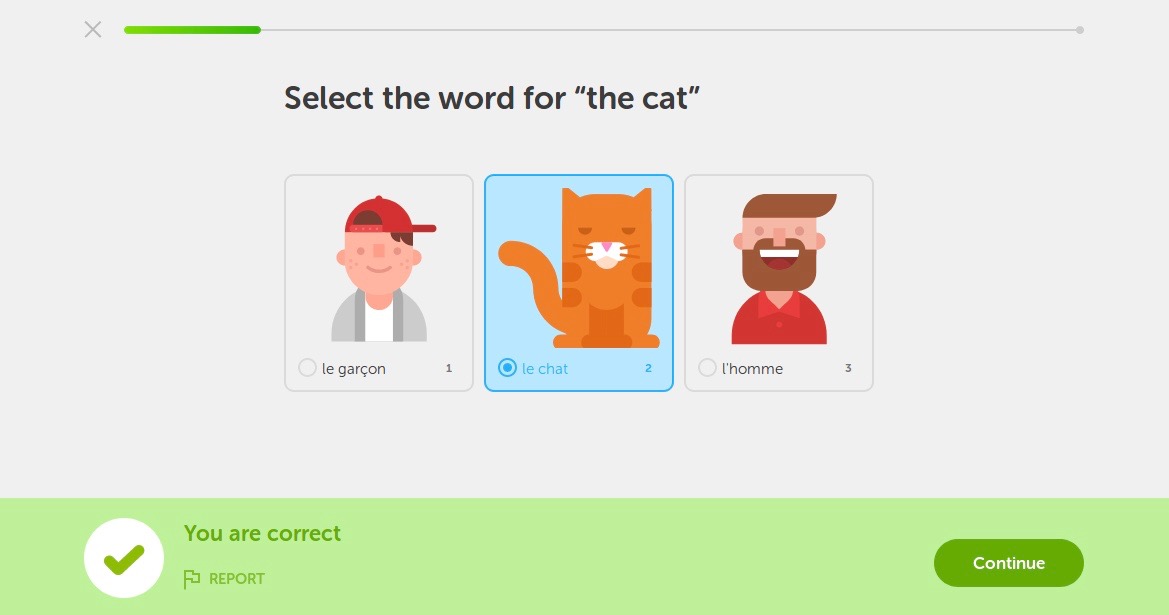 Downloads – 6,717,296
Rating – 4.7/5
Duolingo, a free language learning platform (with no hidden costs), has a catalog of over 20 languages including English. As soon as you'll open the app, you'll be transported into a world full of fun graphics and bright colors.
Each lesson consists of speaking, listening, translation and multiple choice challenges, and you can instantly see where you went wrong with the in-lesson Grading. The app will adapt to your proficiency level as well as your time and set daily goals accordingly giving you a tailored experience.
But what makes it so popular and effective? The app has combined language learning with addictive gamification through its bite-sized lessons, where you get awarded points for correct answers, and lose 'Hearts' for every incorrect answer while racing against the clock.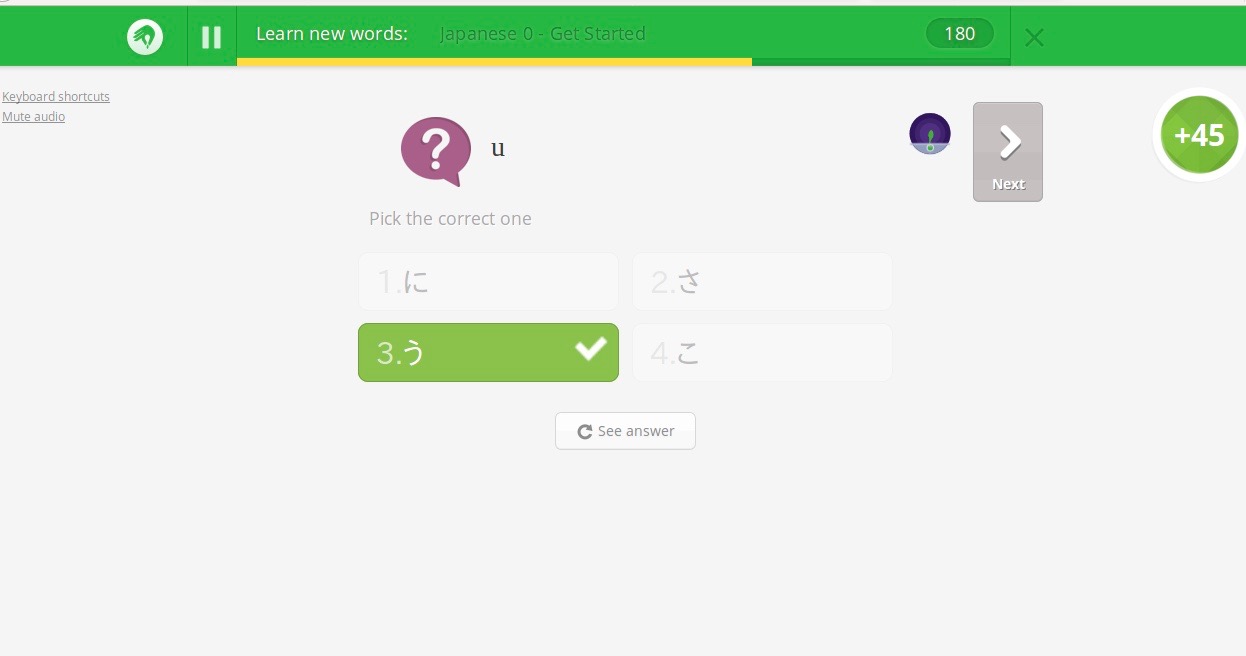 Downloads – 1,153,288
Rating – 4.7/5
Memrise focuses on vocabulary building and grammar through repetition and creating vivid sensory memories. The app follows the same gamification format with a tailored experience catering to your preferences as Duolingo but has other exciting features such as chatbots, and over 30,000 native speaker videos. You get to learn from the locals and work on your pronunciation and context through various videos and audios.
The free version has over 200 language combinations, and the learn and review feature. While the pro version that costs a pocket-friendly $4.90 each month has more features such as Grammarbot, Video mode, and difficult words mode etc.
In addition to this, Memrise has a thriving community of over 35 million users where users share audio, usage, etymologies, mnemonics etc, and help each other learn. The app also has an offline mode making your learning experience more convenient.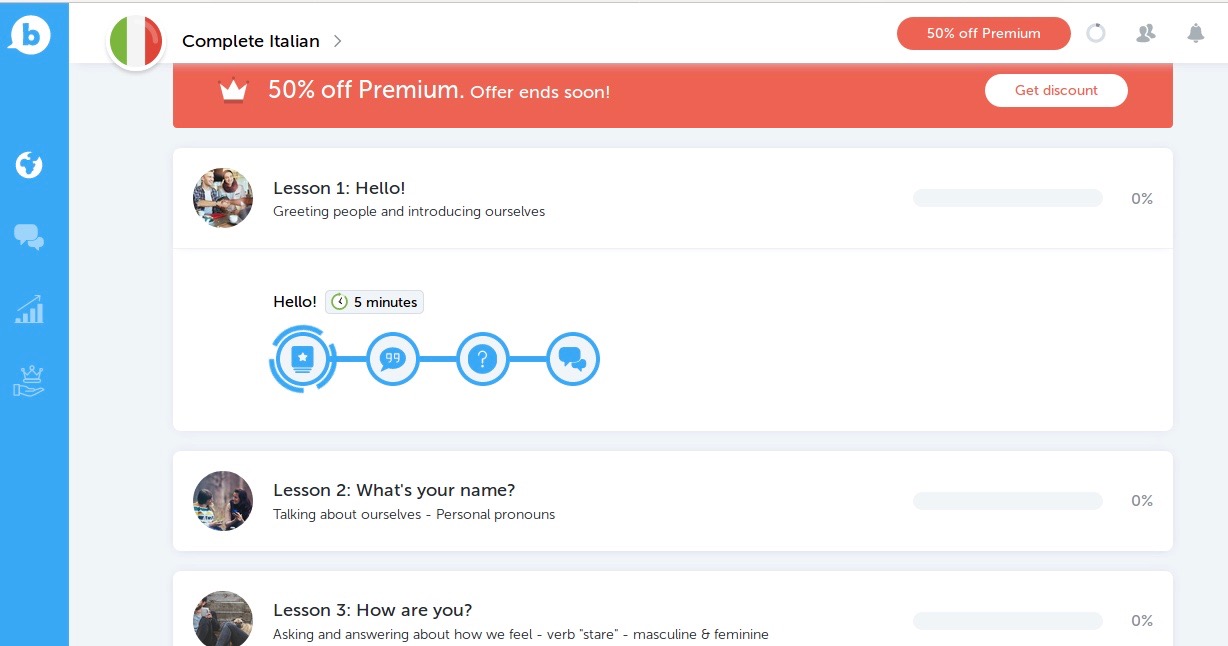 Downloads – 227,739
Rating – 4.3/5
Busuu has a community of 80 million members and language lessons for 12 languages including English. The platform claims to teach you to speak a language in 10 minutes a day. The app is designed to fulfill all your English learning needs and comes with features such as placement test to help you start from the right difficulty level, a study plan, flash cards, certifications, help from natives, grammar exercises, vocabulary builder, accent training, full courses (over 150 Units per language), travel course, and the offline mode.
Taking a more 'human' approach, the app allows you to converse with the native speakers to understand the nuances of the English language. That way you'll be able to sharpen your skills and speak English almost as a native speaker.  To avail all these app features, you'll have to go premium which has 4 plans ranging from $6/ month for a 24-month plan to $11/month for a 3-month plan.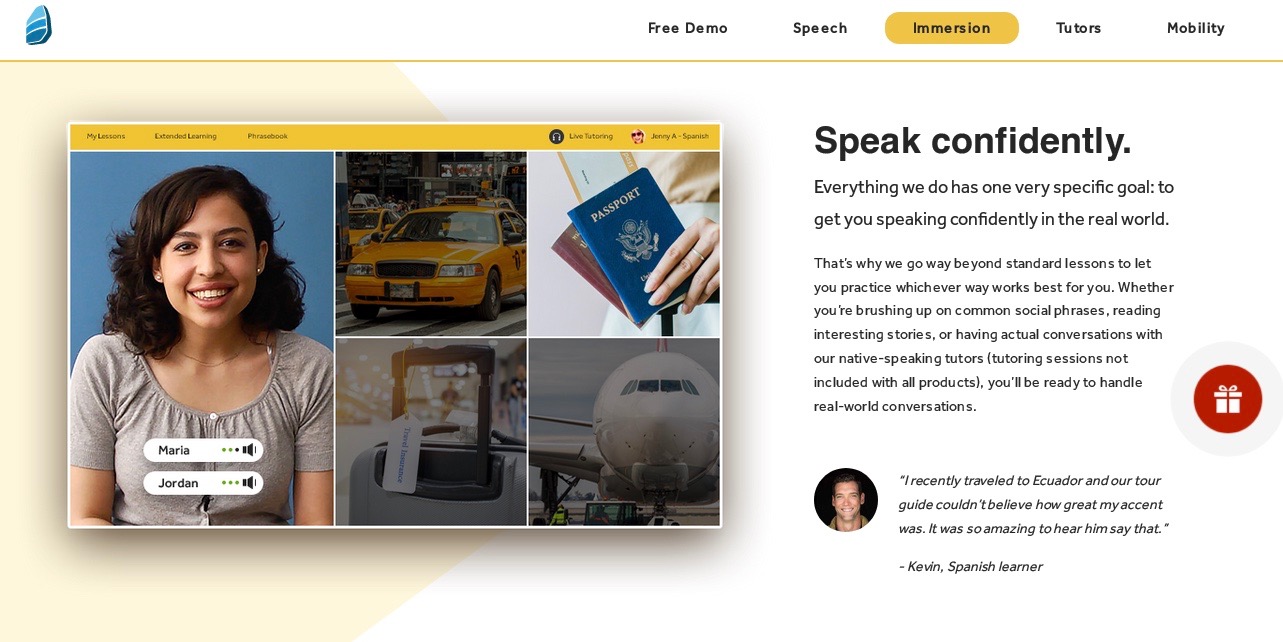 Downloads – 181,732
Rating – 4.5/5
Instead of giving you a list of words to memorize, Rosetta Stone follows a unique approach to teaching English by connecting words with sights and sounds. The whole Rosetta journey puts an emphasis on learners to learn English intuitively, rather than through translation.
To ensure that you learn to think and express yourself in English confidently, the app has features such as practicing to pronounce words and reading stories aloud with TruAccent, a speech recognition technology, studying grammar and vocabulary through seeing, hearing, speaking, reading, and writing only in English, preparing you for real-life conversations by having actual conversations with native tutors and chat with other learners.
Some other features of the app are Downloadable Lessons, Phrasebook – a guidebook to perfectly pronouncing key expressions, audio companion, and stories.
You can either choose plans that come with tutor ranging from $18/month for 24 months to $52/month for 3 months or the more pocket-friendly but without tutor plans ranging from $11/month for 24 months to $18/month for 3 months.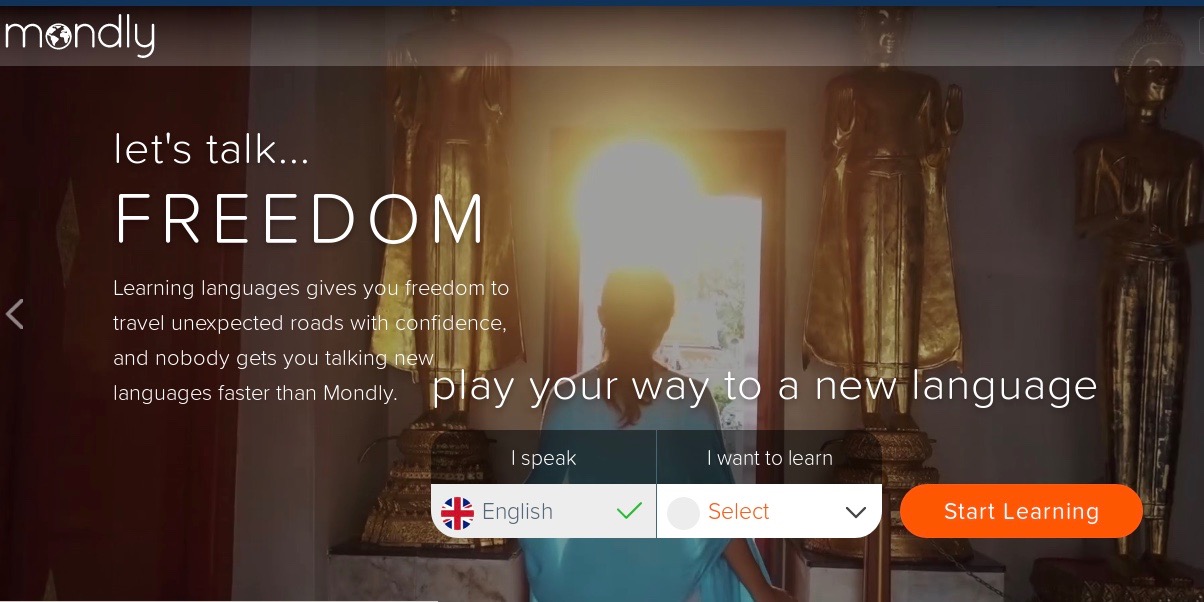 Downloads – 116,362
Rating – 4.7/5
Mondly focuses on teaching language through a more conversational style. You can choose between three levels – beginner, intermediate and advanced. The lesson starts with a simple conversation between two native speakers and teaches basic English words through it which you'll then use to build sentences and phrases through various quizzes. This will be followed up by you reconstructing the conversation with your voice. The app uses technology like Speech Recognition and Spaced Repetition Algorithms to make the lessons more effective.
Further, the lessons are divided into categories such as Daily Lesson, Grammar, Travel, and Introductions, etc, so, you can pick your lesson according to your needs.
The other features of the app are verb conjugations, advanced statistics, the leaderboard, and adaptive learning where the app adapts to your way of learning.
While many features can be accessed for free, to unlock all the content which includes 1000 lessons and conversations, 5000 words and phrases, and 365 lessons each year, you'll have to upgrade to a premium account which has 3 plans ranging between $12 for one month to $5/month for 12 months.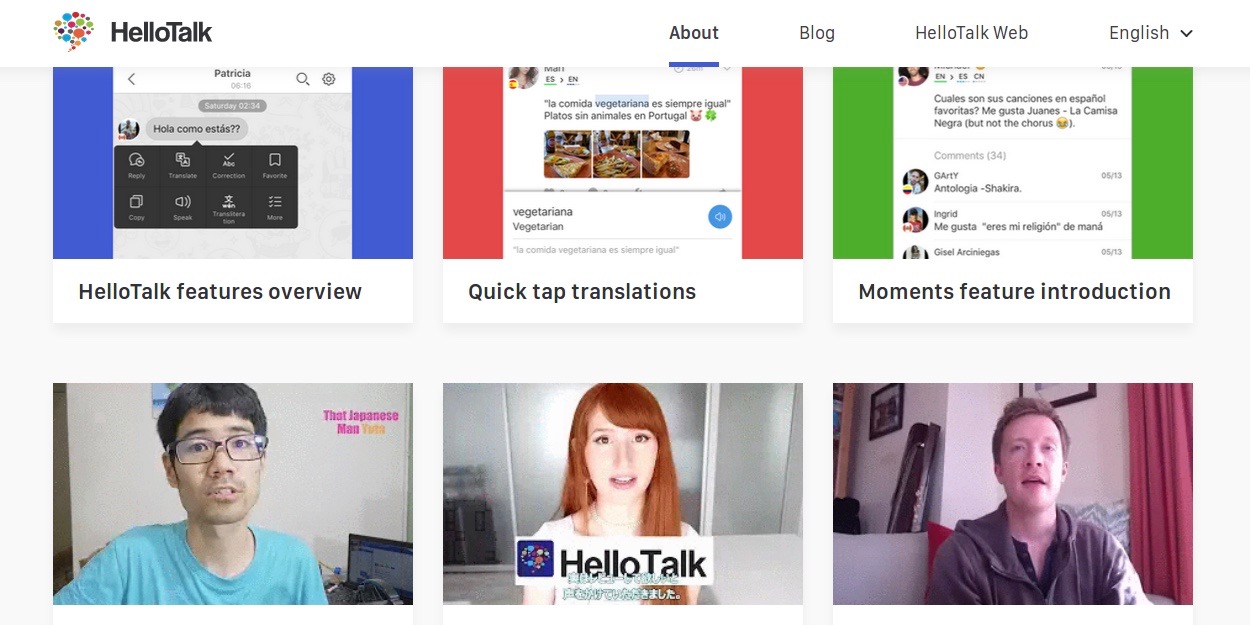 Downloads – 89,749
Rating – 4.4/5
HelloTalk has an active worldwide community of over 10 million people. It is different from the other mentioned apps as it is based on 'communication, not curriculum'. To put it simply, through HelloTalk, you can learn by chatting. The app matches you with people whose need match yours and connects you with native speakers of other languages (which includes English) and you can learn English by conversing with your 'partners' through texts, audio and voice messages as well as free audio and video calls.
You can also post a 'moment' where you can share an update or post a question about language, culture or travel for native speakers to see and comment on. Therefore, through HelloTalk, not only can you learn a new language but also get to know a new culture through a native. The app also has learning features which include language translation, transliteration, grammar correction, text to voice, and voice recognition to improve your writing and speaking skills.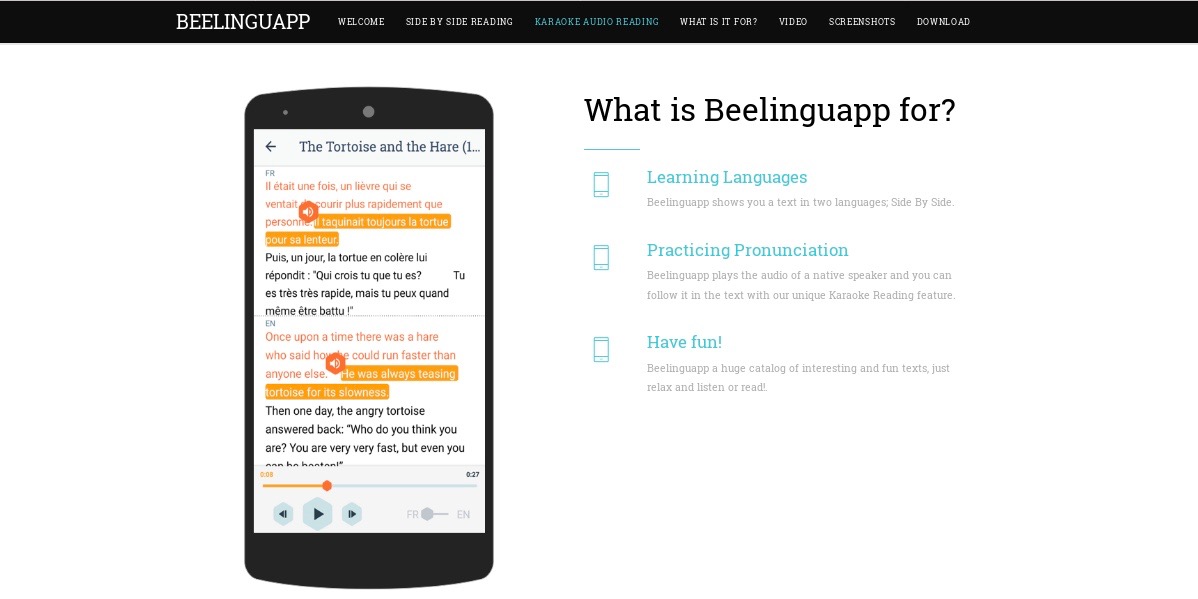 Downloads – 26,312
Rating – 4.8/5
What better (and more interesting) way to learn English than through stories? This is the idea that Beelinguaapp is based on, it lets you read and listen to stories in different languages side by side. So, you can read the text and hear audio in English, and use the text and audio in your language for reference. You can choose between children's stories, short stories, fairy tales, novels and more! The audiobooks and the Karaoke style animation reader will make learning English simpler and more fun. You can learn at your own pace while choosing the genre and learning level according to your preferences.
Wrapping Up
With these 7 apps, you'll find learning English much more fun and even addictive. There's an app for everyone, whether you are looking for fun games or learning through chatting, you can try them out, and pick the one that caters to your needs the most. While learning English, you might find your mind wandering, which would ultimately lead you to stare at your books for hours without absorbing anything.
So, to help you further, I have a blog on the 21 Best Productivity Apps That Every Student Must Have which will help you not only be productive but also utilize your study sessions to the most!
Author: Abhyank Srine
Abhyank Srinet holds a Masters in Management degree from ESCP Europe & has an engineering degree with a specialization in Instrumentation & Control. His interest in the digital landscape motivated him to create an online start-up for Masters in Management application consulting (MiM-Insider.com), focused on spreading quality information about the MiM degree & performing application consulting services for clients. He is the chief consultant of the company and takes care of Business Development and Digital Marketing side of the company. He is very passionate about writing and marketing.