9 New Year's Eve Movies to Watch as the Ball Drops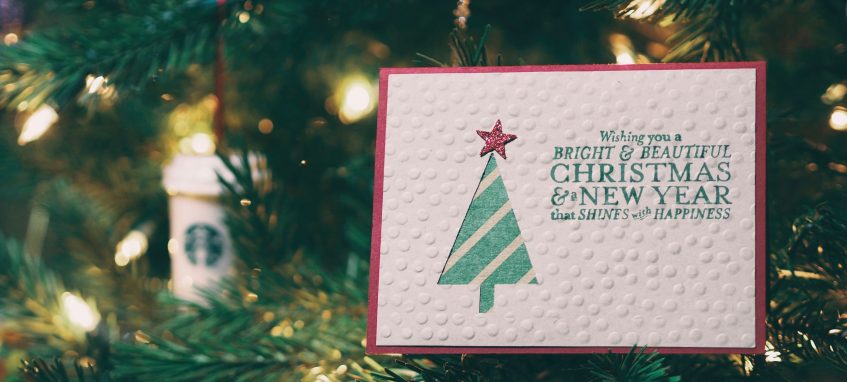 Ah, the magic of midnight and ticking clock! A wonderful occasion to gather in front of a TV screen with your family and friends or wrap yourself in a blanket to watch a movie alone.
No matter if you're going to host a party or spend this night with no guests around, a nice movie won't hurt anybody. Do you like good old classic films or modern trash movies?
We are sure that our tips will help you to spend the first night of the year with a good mood. We've made a list of various films for fans of different genres and cinema eras to help you choose the best movie for your holiday night.
While 2018 is coming to its end, it's time to take a good holiday rest and get yourself prepared for new achievements. If you want to spend the night of December 31 with delicious food and films that will give you the holiday spirit, you should check this article.
We've prepared a New Year's Eve movies list to make your night really festive and magical!
1 – Four Rooms, 1995
An indie comedy that sets around New Year's Eve in a fancy hotel tells 4 stories connected by the bellhop who is left alone to deal with the mess. With 4 brilliant directors Quentin Tarantino, Robert Rodriguez, Allison Anders, and Alexandre Rockwell, this comedy, spiced up with a bit of thriller and dark humor speaks for itself as it is one of the most viewed New Year's themed movies.
Starring: Tim Roth, Antonio Banderas, Sammi Davis, Amanda De Cadenet, Madonna
2 – Bridget Jones's Diary, 2001
A romantic comedy about an average woman trying to change her life for the better and find her true love. It can make you laugh through tears and sympathize the main characters. The plot based on the novel by Helen Fielding. Starring cast and the atmosphere of love make this movie a perfect choice for girls evening.
Starring: Renée Zellweger, Colin Firth, Hugh Grant, Gemma Jones.
3 – Trading Places, 1983
A classic comedy which is going to cheer you up and a perfect choice for those who wonder "what to watch on New Year's Eve?" The bet of two millionaires makes two people from different social groups exchange their lives. A drastic change in the everyday routine of a broker from the upper class and homeless hustler unravels the plot that can be described as a modern vision of Mark Twain's classic novel The Prince and the Pauper.
Starring: Eddie Murphy, Dan Aykroyd, Ralph Bellamy, Don Ameche.
4 – The Poseidon Adventure, 1972
A disaster film about the sinking of a majestic ship The Poseidon. New Year's Eve party in the ocean on the way to Greece was interrupted by a sudden storm and soon becomes a real nightmare for surviving passengers. The plot leads you through this exciting escape adventure and keeps you on the edge of your seat.
Starring: Gene Hackman, Ernest Borgnine, Shelley Winters, Red Buttons.
5 – When Harry Met Sally, 1989
Watching the evolution of a relationship between two leading characters might be what you need this night. It's one of those movies that everybody mention when they are asked about favorite New Year's Eve romantic film.
Starring: Billy Crystal, Meg Ryan, Carrie Fisher, Bruno Kirby
6 – The Godfather Part II, 1974
The Godfather is a movie that has almost nothing to do with New Year's Eve, but still is one of the most popular choices for the festive night. The relationship between the father and the son Corleone and the plot tightly tying up around their lives makes this movie one of the best family movies to watch. Check it out and you will understand why it is called the epochal drama and a cinematic masterpiece.
Starring: Al Pacino, Robert De Niro, Robert Duvall, Diane Keaton
7 – Ghostbusters II, 1989
After the success of the first movie, it was obvious that the audience wanted a sequel about favorite characters coming to the big screen. Ghostbusters II reveals the following events after the incident with the ghosts attacking the city. Turns out, that the team is disbanded and, eventually, not allowed to work. But everything changes when one ghost starts to interact with the baby of Peter Venkman. Sharp humor, interesting plot and brilliant actors made this movie a real classic.
Starring: Bill Murray, Dan Aykroyd, Sigourney Weaver, Harold Ramis
8 – 200 Cigarettes, 1999
Multiple plot lines and numerous characters mix together for the perfect cocktail of fun, humor and colorful picture. As the plot unravels, we watch young people coping with relationships, desire, and loneliness, trying to find their place under the sun. Oh, and better watch it without your parents.
Starring: Ben Affleck, Casey Affleck, Dave Chappelle, Guillermo Díaz
9 – In Search of a Midnight Kiss, 2007
A young man without any willing to love his life posts a Craigslist ad and suddenly gets a response from a girl who looks for a right man to kiss with when the ball drops. This independent romantic drama and comedy won several awards all over the world and can really catch your attention with its magical music and sudden plot twists.
Starring: Scoot McNairy, Sara Simmonds, Brian McGuire, Kathleen Luong.
So which movie will you choose? Let us know in a comment section!
New Year's Eve is a magical event and a time when anything can happen. Get ready for a new experience and have a Happy New Year!