20 Signs That You're a College Nerd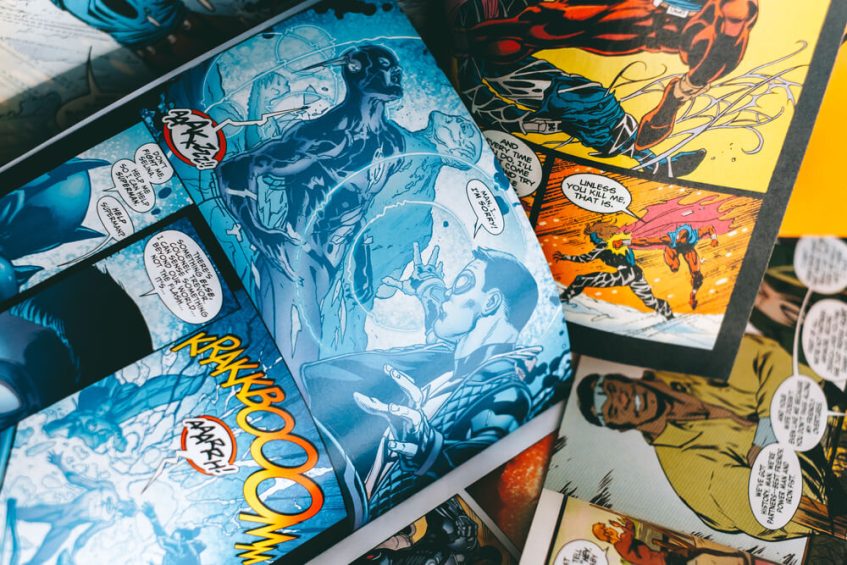 They're not joking when they claim that college can alter your life. Even while you could enter college with the same outlook as you had in high school, by the conclusion of the first semester, the odds are good that you've changed drastically. The top 20 indicators that you could be heading toward Geek Chic—or just plain Geek—have been gathered by us.
1. You look forward to the newest technological developments
You're counting down the days until the launch of the newest range of laptops, smartphones, and smartwatches instead of flocking to Back-to-School sales. You're all about the newest gadgets and can't resist the draw of cutting-edge technological advancements.
2. Your preferred methods of contact are group chats and Discord servers
You enjoy communicating with your friends and classmates using online services like Discord, Slack, or Microsoft Teams, whether it's to plan study sessions, go through homework, or just share memes.
3. Your existence in the dorm is dominated by arguments over superhero movies
The College Nerd Quadrant is where you belong if you can have spirited discussions about the Marvel Cinematic Universe, argue about who is the best Batman, or dissect the complex storylines of the newest superhero TV programs.
4. Fantasy and science fiction franchises pique your interest
When the next Star Wars or Marvel film debuted, where were you first in line? Did you binge-watch the most recent fantasy series on your preferred streaming service? You stand out as a genuine nerd in 2023 because of your dedication to these cherished properties.
5. You give attending webinars and online conferences top priority
You occasionally forgo in-person lectures in favor of attending online seminars, conferences, and webinars that are relevant to your academic interests and professional objectives. You focus on networking and knowledge expansion from the convenience of your dorm room.
6. You create customized playlists for various states of mind and studying
You've created a library of music catered to certain emotions, activities, and coursework, whether you need a focus-enhancing instrumental backdrop for long study sessions or a high-energy mix to get through exercises.
7. Your classmates envy your beautifully ordered digital notes
You've formed a routine for taking thorough, organized digital notes during lectures while carrying your tablet or laptop. Your friends frequently ask for access to your thorough study resources and value the simplicity you bring to difficult topics.
8. Your social media network includes well-known thought leaders and influencers
On websites like Twitter, Instagram, and TikTok, you interact with prominent thinkers, scientists, artists, and inventors in addition to your friends and classmates. You like how their varied viewpoints and intellectual stimulation enrich your online experience.
9. Professionals in the industry and researchers are among your email contacts
You can network outside of your own social circle. You've taken an effort to make contact with authorities and industry leaders in your field of study, cultivating connections that may result in internships, mentorships, or worthwhile employment prospects.
10. You use your personal projects to display your coding and design abilities
You've developed your technological skills beyond computer repair to produce websites, applications, or even your own video game.
11. You select your electives based on new trends and technology
You give priority to enrolling in classes that examine cutting-edge technology and developing disciplines, whether it be blockchain, artificial intelligence, or sustainable energy. You're constantly trying to stay ahead of the curve and get ready for the employment market of the future.
12. Referencing recent research findings or data is frequently used to settle disputes
You defend your arguments in arguments with your roommate or study group using research papers, statistical analysis, and scientific data. Fact-based and logical arguments are used to win arguments.
13. You view a long weekend as an opportunity to participate in hackathons and tech conferences
You're enthusiastically registering for events that bring together like-minded people to cooperate, develop, and push the frontiers of technology, while others may be organizing parties and weekend trips.
14. You have an AI-powered personal study helper
You've accepted the usage of virtual study assistants that manage your calendar, offer individualized study advice, and even quiz you on key ideas thanks to the advancement of AI technology. Your AI buddy has grown into a crucial asset in your academic endeavors.
15. Industry news and technological advances are constantly being shared on social media
You actively curate your social media material to include news updates, scientific breakthroughs, and thought-provoking articles that keep you up to speed on the most recent developments in your area of interest rather than blindly scrolling through cat videos and memes.
16. Your subscriptions are dominated by instructional podcasts and YouTube channels
You eagerly subscribe to podcasts and educational channels that provide in-depth conversations, expert interviews, and thought-provoking information on topics ranging from business to quantum physics. You recognize that digital media can be a powerful instrument for lifelong learning.
17. You can use digital painting, video editing, or content production to convey your creativity
You use technology to demonstrate your artistic and creative skills, whether it's producing digital graphics, editing cinematic movies, or establishing your own instructive YouTube channel. You discover happiness by fusing your interests in technology and creative expression.
18. Modern research facilities and innovation hubs were one of your college selection factors
You gave priority to colleges with cutting-edge labs, cutting-edge technology, and a thriving innovation culture when selecting a college. You were looking for a setting that promotes teamwork, supports research, and feeds your intellectual curiosity.
19. Your room is converted into gaming heaven by your buddies
Rules apply to cooperative play, gaming broadcast live on websites like Twitch, and friendly matches in esports games. Everyone anticipates shared gaming adventures and intense gaming experiences as your space turns into a gathering place for gamers.
20. You own a variety of 3D-printed items with your personalization
You have benefited from the availability of 3D printing technology to produce one-of-a-kind and personalized goods. Your collection, which includes detailed keychains and miniature versions of your favorite literary characters, demonstrates your inventiveness and appreciation for cutting-edge production methods. You like creating and printing these goods because it gives your daily life a little bit of personality.
Conclusion
If you can relate to the majority of the aforementioned criteria, congrats! You're embracing your collegiate nerd persona with pride. Make use of the opportunities provided by technology, maintain your curiosity, and keep discovering new areas of knowledge.
Your enthusiasm for studying and effective use of technology will surely influence your college experience and put you on the right track for success in the rapidly changing global economy.