17 Cartoon-Inspired College Party Dance Moves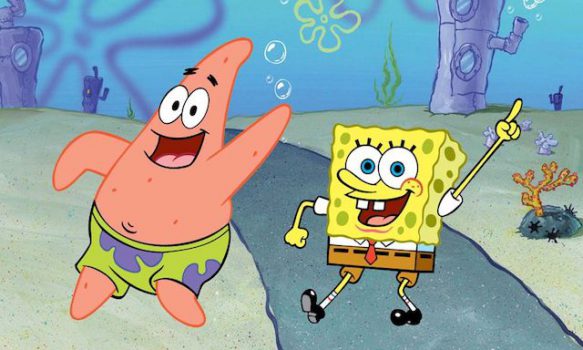 In this post you'll find a ton of animated characters getting their groove on. Each of the 17 selections comes with a YouTube video showing them in action.
Get ready for everything from an out of control ogre dance party to colorful birds doing the Zamba. If you're looking for some good dance moves inspired by your favorite animated personalities, this is definitely the right place. Enjoy!
1. The Giggity Giggity
Quagmire may be perverted and have one of the skinniest necks in ever drawn, but he sure knows how to impress the ladies with those moves of his.
2. Garfield Getting Busy
Modern Garfield is truly an animal on the suburban dance floor. No house cat does it like he can. And, when you throw Odie into mix things get interesting.
3. Jungle Book Swingdance
It's hard to believe, but you can actually learn a fair amount from swinging orangutans and big grey jungle bears. You know, the bear necessities.
4. B & the B Ballroom Dancing
In this classic, Beauty and the Beast really take you back to old school ballroom dancing. There's something so graceful and endearing about it.
5. Genie-Style Dancing
The Genie from Aladdin is one amazing hipster who can not only sing and brew up a magical blue storm of personalities and impressions, but he can really cut a rug!
6. Timon and Pumbaa Hula Dance
Because sometimes the best way to tempt people is through a tantalizing South American style Hula dance.
7. Kronk's New Groove
Kronk not only has one of the most widely recognized voice in animated films, but he can also throw that muscle bound physique around with true grace.
There you have it ladies and gentlemen, a genuine gauntlet of animated dancing and dance moves that should inspire you to boogie. It's so common to see dancing in animated films, especially at the ending.
8.The Infamous Dancing Frog
"Hello my baby, hello my darling, hello my ragtop gal!" He may be sporting a traditional English top hot and kicking his feet like he's on Broadway, but this short dance number is timeless.
9. Megamind Dougie
Megamind has a certain way about his moves. They're a mix of alternative hip hop with sprinkles of heavy metal on top.
10. Gru-Style Disco
Who says that incredibly fat guys with tiny bald heads and scrawny legs can't go all Saturday Night Fever? Gru knows how to wow a crowd of minions like no one else.
11. The Spanish Buzz & Jessie Dance
Wouldn't it be cool if we all had a Spanish dance mode like Buzz? You just flip it and suddenly you're dancing in a local bar on the coast of Spain.
12. The Madagascar Mix
Let's talk about polka dot afros and dancing circus animals shall we? There's something for everyone in Madagascar.
13. Robots Doing the Junk!
What do you get when you mix James brown jazz with a bunch of robot funk? Junk! The twang really gets those shoulders moving and the hip bones swinging.
14. Uncontrollable Ogre Dancing
Probably one of the funniest moments in animated dance history. With the Piper at the helm, these poor ogres can't help themselves. A truly memorable dance scene with plenty of ideas.
15. Sid's Wooga Wooga Scene
Just in case you need plenty of repetition to get this sequence down, here's over 10 solid minutes of Sid's Wooga Wooga.
16. The Hardcore Penguin Happy Feet
If you're trying to find a couple new hip hop inspired moves, see what the penguins are doing these days. Remember, they're some of the smartest animals on earth alongside Dolphins, but we couldn't find any dancing dolphin clips.
17. Birdy Zamba
As one of the dance capitals of the world, Rio and the many tropical birds that reside there have plenty to teach.
What did we miss? If you know of an epic dance move from an animated film, new or old, please share it with us!