How to Stay Productive While Staying at Home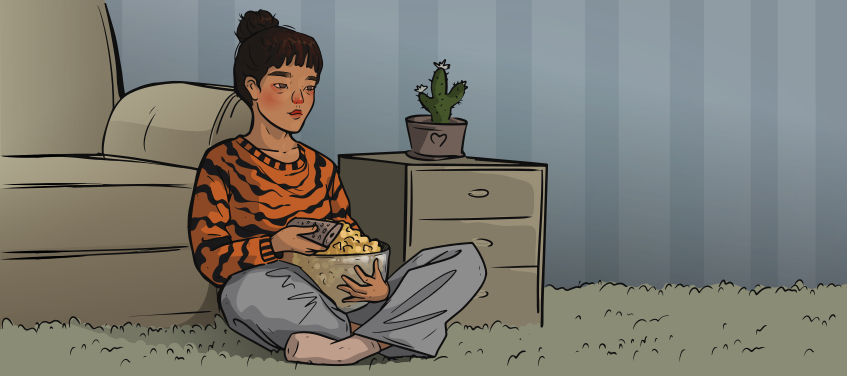 The year 2020 wasn't supposed to be like this; we all can agree. But as more and more countries go through the lockdown, students all over the world face online studying in all its grace. Many of you might feel a lot of pressure, but this is not the time to let depression and laziness overwhelm you. We have prepared some great tips for everyone who is currently staying at home on how to nail those online classes and many other tasks that you need to complete.
Keep Up with Your Routine
Your daily routine is the most important thing when it comes to productivity. While there is a big temptation to stay up all night, get up around noon and watch movies for most of the day, you should understand that it won't help you a lot in your studying.
The more persistent you are in your daily schedule, the more productive you can be. As your brain gets used to certain activities in particular time of the day, you can teach it how to use its maximum resources when you need to finish your homework or study for a test.
Your morning coffee and breakfast, daily workout, and evening movie are all the parts of your routine. Create a schedule that works for you in terms of studying and having time for a good meal and sleep – stick to it, and you will see that every day is easier to plan and live through than the previous one.
Here are a few tips:
You might need a study schedule where you can put the time frames for your online classes and time for your homework. Be sure to check out our blog post that tells you how to create such a schedule.
Think about the daily routine that you would normally stick to if there were no lockdown. Some students find that even getting ready for class (even if they aren't really going there) helps them a lot in concentrating on their studies. Taking a shower and putting clothes on like you would normally do is a great way to prepare your brain for some intellectual work.
Make sure to stick to your daily schedule throughout the week. Have one day free from classes and homework to be able to get some rest, watch your favorite shows and just chill. Don't be hard on yourself – by giving yourself at least one day "off," you minimize the temptation to sabotage your daily plan.
Avoid Distractions
There are a lot of things that might ruin your productivity if you are studying from home. Family, texting, TV shows, and YouTube are the main distractions that you should keep away from or at least try to limit through the day. Many students admit that the majority of the time that they spend on doing their homework, they are really texting or scrolling through social media.
Make sure to concentrate on your task when doing homework. It's better to work in intervals of 25-45 minutes with short breaks between – this is the best way to stay focused and avoid exhaustion. These breaks you can spend snacking or watching some videos. This technique, which is also called the "Pomodoro Technique" is also the way to keep patience as you tell yourself, "I need to work only for 30 minutes which is pretty manageable. Then I can reply to all the messages and watch my favorite show." Learn more tips on how to deal with your workload in our blog post.
Create a Plan
Setting up your goals is a great way to organize any process, whether it is studying or even cleaning up your place. If you haven't set up your short-term goals yet, it's definitely the time to do it.
Start a few lists for the goals that you want to achieve – your daily goals, weekly goals, monthly goals, and a few for this year. You can put any kind of things that cross your mind into these lists. Do you want to lose a few pounds? Great, put it into your list. Want to get a new habit of drinking enough water? Cool, write it down. Even the smallest goals, like avoiding junk food today, is a great thing to monitor through your lists.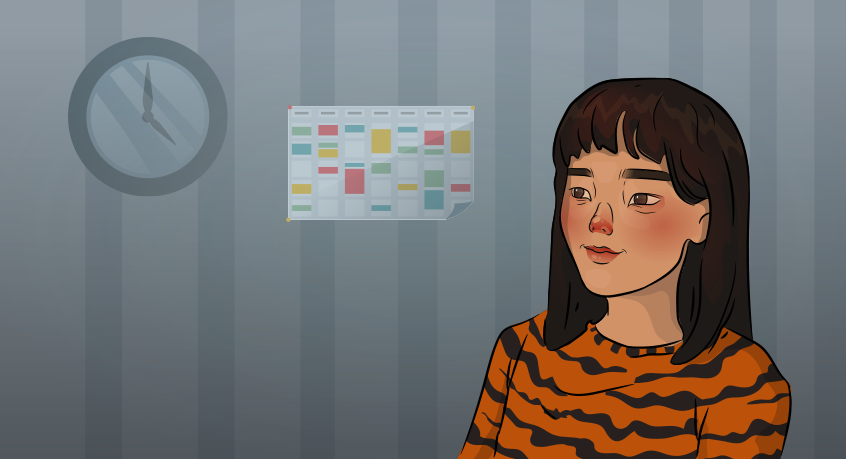 EssayTigers. All rights reserved. Copyright © 2020
Create a plan that will help you achieve your goals. Think of the steps that you need to take to get to where you want to be. Finishing your weekly homework makes you closer to successful graduation. Drawing a few sketches every day puts you closer to being a graphic designer. Every day you can do something to grow in your intellect, skills, talent, etc.
Don't Be So Hard on Yourself
It's absolutely okay if you don't do as much as you thought you would. Many people around the world now feel obligated to be some kind of superhero with all the cleaning, cooking, and online studying at the same time during the quarantine. But beating procrastination doesn't equal being productive.
The first thing that you should avoid now is multitasking, especially in studying as it might result in creating just a mess in your head with different facts and pieces of knowledge from different subjects. Make sure to plan your day and work on your tasks one-by-one, without cramming and rushing. And if you are overwhelmed with your homework and deadlines, you should definitely turn to our professional team.
Don't Isolate Yourself
Social distancing is important – but so is making sure you're not isolating yourself. See if you can schedule a group video call with your friends in the evening. A weekly video chat can make a world of difference, especially for extroverts who aren't used to not spending time with people. When making your schedule, try to leave room for playing online games or a phone call with your friends. Being away from your friends and your daily routine is hard; try to find lockdown-appropriate twists to what you normally do. The more you see your friends, even if it's just through a camera, the more energized you'll be. You can even motivate yourself to do work by saying that once you get those assignments done, you can chat with your best friend.
Establish Boundaries with Your Housemates
Is it hard to study or get homework done because your mom keeps coming in? Are you and your roommates all trying to make dinner at the same time in one small kitchen? Establish boundaries with the people you're living with and try to come together to create a master schedule for everyone. Tensions can be running high with everyone stuck at home, and the best way to diffuse that is to establish workable boundaries. Read about the things that you should talk about with your roommate in our blog post.
Tell your parents or roommates certain times that you would appreciate quiet or at least to not be disturbed. Think about a rotating schedule for who cooks each night or at least establish different times for meals to be made. Also, talk about expectations for cleaning up. When you aren't distracted by people or messes, you'll feel a lot better and be much more productive.
Also, make sure to have enough sleep and rest, communicate with your friends, and eat healthy meals. This is the perfect way to stay healthy and avoid depression while being in lockdown. Good luck with your online studies!