How to Ace an Online Job Interview: 5 Awesome Tips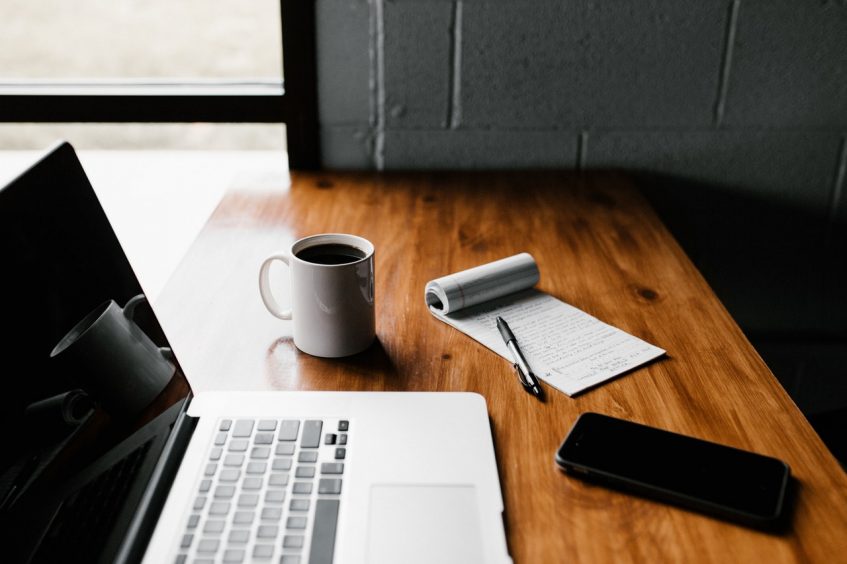 Online job interviews are now something that is commonly spread all around the world (greatly due to COVID-19) and something that is not always the same as a traditional interview that we all are used to. Many people would say that it's a positive change – they feel much more relaxed and confident when talking to a recruiter among the coziness of their own homes. However, there are also some specifics that you should be aware of and be prepared for. Here are five tips that will help you ace an online interview.
Tip #1. Remember: It's Still an Interview
Stressing too much about an upcoming job interview is as much harmful as being too relaxed. Of course, there are multiple cases of people getting a job after completing an interview which they did not take seriously. And these stories might give you a false impression that being breezy is all you need to give a good impression. However, you should remember that being a positive and easy person is not always enough. Moreover, general rules are still applied when you are interviewed online.
So, it's not like a random chat with your friends over zoom – don't forget to be polite, thankful, focused, and interested. Don't intervene when a recruiter is talking, listen to the questions attentively, and of course, avoid using strong language or a disrespectful tone. Wait for the recruiter to give you're an opportunity to ask all of the questions that you have, thank them for an opportunity and their time, make sure you don't end your zoom call without a proper closure.
Tip #2. Be Prepared
It's said a lot about how you should do your research before writing an essay or any other kind of academic paper. But doing your research is quite useful in other spheres of life too. When you are about to enter a new company (if you pass your interview), you should have something in your luggage of information about the niche and the company itself. The things that you should research before an interview are the following:
General info about the position. Read carefully the description of the job you are applying for. Make sure you Google all the things that are not quite clear regarding the responsibilities, required knowledge, or skills. Sometimes such descriptions are written using fancy words that are meant to make ordinary things sound better.

General information about the employer – when the company was established, what its niche is, how many offices they have, what their mission, vision, and expectations of team members are.

Reviews from former employees if you can find them. There are specific websites where people share their experience of working for particular companies and their working traditions, rules, etc. Sometimes you might find really unexpected, in a negative way, facts. For example, that you are not allowed to take days off throughout the particular season.

The average salary and working terms for similar job positions around the market. 
Don't forget to get prepared for theoretical questions regarding your niche and specification too. There are multiple jobs where you don't need to know the exact definition of various terms; however, it would be a great benefit if you did. For example, you might be applying for a server at a restaurant – a position that many students choose when they need extra money and which doesn't require some deep knowledge. But if you know the difference between rare and medium-rare steak, chances of you getting this job are much higher. So, don't waste your opportunity, don't brush off the need to do your research, and you will be feeling much more confident during the interview.
Also, you should now forget to write down the questions that you want to ask in your turn. Writing them down beforehand is a great way to avoid forgetting to ask something because you are nervous or not concentrated enough.
Tip #3. Consider Your Looks
You might think that wearing some old T-shirt for an online job interview is not that big of a deal – eventually, they will look only on your face, right? No! The impression that you give consists of many factors, such as your outfit, your haircut or makeup, the way you talk, the way you listen, the way you ask your questions (and the fact that you prepared some), your background, the fact that you were able to start an interview on time and without any distractions, etc. So, your image is as important during an online interview as it is during traditional offline interviews.
You might choose some clothes from your wardrobe that are tidy and fresh, without any wrinkles or cat hair, of neutral colors, and smart-casual style. Dressing in a full attire that you prepared and ironed beforehand will help you feel more confident and concentrated on an interview. It will also show your recruiter that you are interested in the positions compared to people who entered the video call wearing their pajamas. Neutral colors are preferable because bright colors might distract both of you during the conversation.
Tip #4. Mind Your Talk and Your Gestures
Speaking clearly and slow enough is a key to being understood right. Many people tend to speak much faster when they are nervous, which is bad for a recruiter – he or she just doesn't always understand if the answer is correct and full. You can practice a little beforehand, recording yourself speaking on camera before your job interview. 
Your body language can also say a lot about you and show if you feel nervous, unconfident, or uncomfortable. Mind that gesturing a lot will also look bad on camera during a video call and will intervene in your speech. Try to control your facial expressions and your hands during the conversation – just a little control won't hurt. But also, don't feel forced to sit still without any movement.
Listen carefully to your recruiter, and don't be shy to ask them to repeat, in case you didn't catch something. 
Tip #5. Check Your Background and Test Your Device
The quality of the internet connection, camera, and microphone are impossible to overestimate when it comes to online job interviews. Make sure you check your devices before you enter the video call, alongside the internet connection, lighting, the room around you. 
Many microphones are very sensitive, which means that even the smallest noise can become a distraction for a recruiter. So put all of the analog clocks away from your computer, close your windows, turn off the TV, speakers, and other devices. Make sure there is enough light in the room, and you don't sit in the dark, so a recruiter can see you well. 
Now, you should be ready for your online job interview. We wish you the best of luck in getting the job position of your dreams!