How to Find Yourself After a Breakup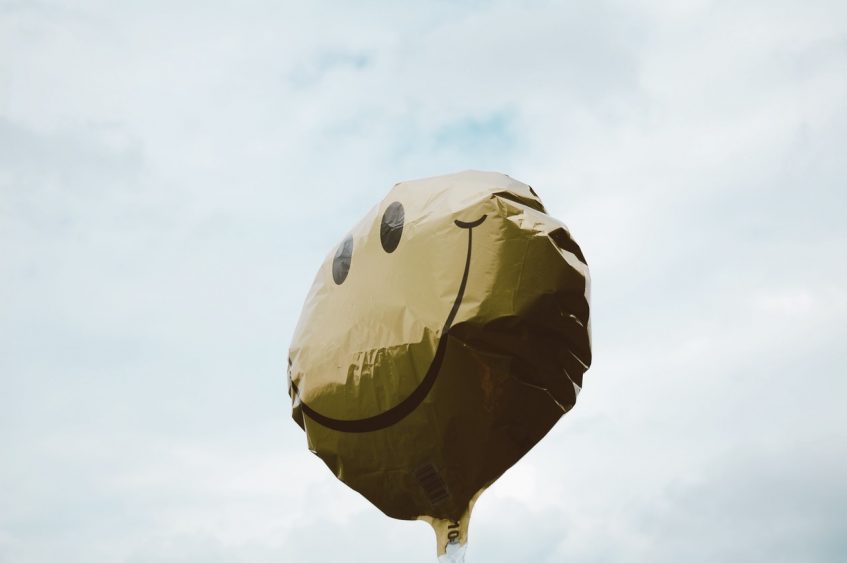 Life is full of unexpected twists and turns that aren't always that easy to cope with. Many of us can relate to a situation when you end up breaking up with your significant other and need some time to cure. We all know how hard it is sometimes to get over your ex or even find inner balance. Keep reading to learn about the best ways to survive through a breakup.
Take Your Time
Everyone needs some time to get the chance to manage their emotions. Breakups are those dramatic situations that require some work on your mental state and it, of course, might take a while. Don't haste and be sure to give yourself an opportunity to heal.
It's not always a good idea to start a new relationship right away – you might still be confused and overwhelmed, and it's normal to concentrate on yourself first, not on another person. However, every situation is different, so you should make your choice, considering your emotions.
Sometimes we might think that the breakup that happened completely ruined our lives. Everything seems to be not right and days seem to be so grey and lonely. But this is temporary, even if it seems to be not this way. As time goes by, you will feel much better, and eventually might come to a conclusion that everything happens for a reason. Everything will be okay; you just need to wait a bit and here are some things that will help you to move on.
Forgive
When talking about moving forward and finding inner peace, forgiveness is what comes to mind first. There is no sense in drowning yourself in guilt – it's much harder to live a happy life when you are taking the ghosts of the past into your future. 
Try to analyze your relationship and define the situations that cause you pain. Think of the times that you were hurt and were hurting your ex. Forgive them for their mistakes, and what is even more important – forgive yourself. We are developing with experience, we learn our lessons, and sometimes in a painful way. But what you need to do is to understand that you don't want to repeat your mistakes and don't want others to treat you in a bad way. Forgiveness doesn't mean weakness. In fact, it means that now you can't be hurt again by negative memories.
Take Care of Yourself
Though you might not want to go outside or even take showers in the mornings because of your sadness, this is what you need to force yourself to do. There is nothing more destructive for a person than living in a cocoon made of negative emotions, neglect, and depression. 
Force yourself to have healthy meals daily.

Work on your sleep schedule.

Go for a walk regularly.

Talk to your friends or specialist who might distract you from obsessive thoughts. Reaching out for support is one of the most effective ways to avoid depression when breaking up with someone.

Find a new hobby. Or make sure to spend your time on the one that you already have. You can try out art therapy, or meditative activities, like knitting, model building, etc.

Go shopping. It really might help to change something and get relief. Change your style or buy something that you really like to boost your self-esteem.

Work out or sign up for yoga, dance classes – physical activity is a great stress-reliever.
Spending quality time with yourself is now as important as socializing. Even if you don't have many friends, you can still talk to people on the Internet or join a club.
Concentrate on Something Else
As it was said earlier, taking care of yourself is crucial in order to avoid sticking in the same place but move forward instead. Various activities can make you feel busy and less depressed. So, concentrating on other spheres of your life is what can really help you when you need to find yourself after a breakup. 
If you don't want to stay with your negative thoughts, like "I can't get over my ex," you need to focus on your hobby, people around you, your family, job, and your studies. Sometimes you just need a good shake in order to get your life together and find the right direction. Make this breakup just another chapter that later opens more doors for you in your life.
If you have a job, you can definitely focus on your career. It doesn't mean that you should exhaust yourself with additional shifts, though. It means that you can search for new opportunities for career growth. Ask your manager to teach you something new or give you some new project to try yourself in. It will do a lot for your personal and professional development.
You should also concentrate on your studies. Don't put your assignments aside. This is the right time to work on all the academic projects and various papers that you should complete. If you would like to get some help with your studies, you can turn to our team as we always got your back.