Graduation Party Ideas: Make It Legendary!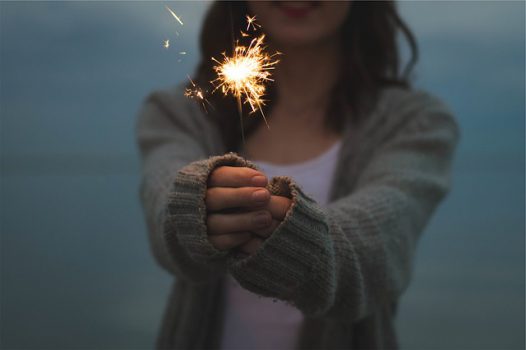 You did it! All those 24-hour Red-Bull-and-Calculus benders did the trick. Now, as you consider the final weeks of your college experience, you think, "Hey, I should totally celebrate by throwing THE MOTHER OF ALL PARTIES."
You should do that. Here are the five best types of parties for graduating college. Pick your poison and get ready to forget everything you've learned over the past four years.
The Kegger
Not innovative, but still fun. Get together some of your friends from the College of Education or Mechanical Engineering program and get crazy. When you're throwing one of these, remember to go simple. Cheap food, lots of inexpensive alcohol, and a few bottles of whiskey. Now you're talking fun!
Drinks: PBR, Jack Daniels, and Jello Shots.
Food: Taquitos, Oreos, Chips, and Queso.
Activities: Quarters, Beer Pong, and Strip Poker
The Club Party
For you and your buddies from the School of Marketing, Broadcast Journalism, Education, or Nursing, maybe a club party is the right speed. Here, you can drink, dance, and still manage to give your outgoing selves a chance to meet some new people. Dress up, drink some Appletini's and bask in your success at the same time you scope out the hotties.
Drinks: Cosmopolitans, Whiskey Sour, Bloody Mary, Boilermaker
Food: Macaroni Bites, Fried Oysters, Mini Cheesecake
Activities: Dancing, Wet T-Shirt Contests, Retreating to a Private Bottle Service Table
The Cheese and Wine Party
If you are graduating with a degree in Philosophy, Literature, Journalism, or History you may want a party that is quiet enough so that you can discuss your favorite topics. You can throw this in your home or apartment, as long as it is in good taste and excellently furnished. Having a good amount of medium-quality wine and unique appetizers is all you need to get this party set up. Once there, though, you may need to do some official activities to get people to feel comfortable.
Drinks: Pinot Noir, Sauvignon Blanc, Cabernet Franc (Check out Good Wine Under $20 for more ideas)
Food: Teleme Cheese, Stuffed Mushrooms, Salmon Bites
Activities: Charades, Apples to Apples, Icebreaker Games
The Theme Party
Nothing says fun like a graduation party that's also a costume party. You can make it easy so that guests must come in their cap and gown, or turn it into a toga party. Either way, it makes for a night full of unique activities and foods that your guests will never forget. The only thing to keep in mind, however, is that many grads have family and friends who will be joining them. Make sure your theme is inclusive enough so that everyone feels like they're welcome to join in.
Drinks: Choose drinks that go with your party. If you have a Renaissance party, mead might be a good choice. For a toga party, you'd want to have lots of dark red wine. Just keep drinks consistent with your theme.
Food: Food should also be consistent with your party. If you have a 80's themed party, you might be able to just get away with traditional party snacks. If you decide to have a Meditteranean-themed party however, you might have olives, falafel, or gyros. Do some research to see what foods will be delicious, cheap, and fun.
Activities: Again, research will be your key friend for developing the right activities. You might choose some specific dances and games that relate to your chosen theme. You might also decide to have a contest for the best costume.
Grad Party Tips
No matter which party style you pick, here are some of the key things to remember when you throw your party:
Have extra. Make sure you have extra food, drinks, toilet papers, and game boards.
Create something to save memories. Give out "yearbooks" or other party favors that guests can share and sign.
You don't have to have your party on graduation day. Pick a day that is less stressful. Your guests won't have to worry about their company as much.
Send out invitations at least a week in advance. As graduation gets closer, everyone's schedule fills up, so make sure your party gets on the list.
Choose low maintenance, if possible. The goal is for all of you to have fun. That's kind of hard if you're running around cleaning up spills and creating culinary masterpieces.
What do you plan for your grad party? Do you have some more ideas to share? Hurry up!