18 Best Study Playlists on Spotify for College Students in 2023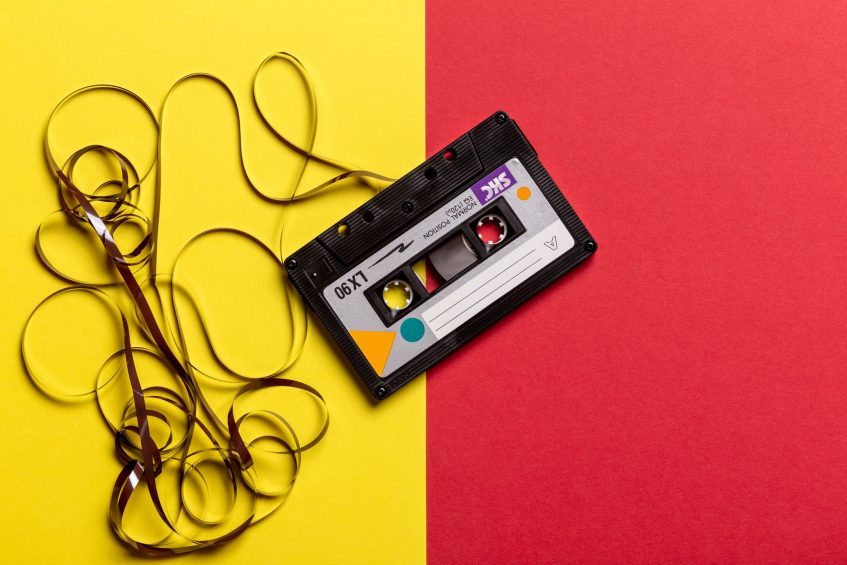 Modified on June 14, 2023
Long study sessions, research papers, and rigorous test preparation are common aspects of college life. Finding the correct mix of focus and drive as a college student is essential for academic success.
Music is a potent instrument that may greatly improve your learning experience. The appropriate study playlist may help you focus, be more productive, and enjoy studying more by fostering the ideal environment.
We'll examine the top Spotify study playlists created especially for college students in this blog article. We have chosen a variety of playlists that appeal to various study interests, whether you prefer instrumental songs, ambient noises, or lo-fi rhythms. Grab your headphones, then, and get set to choose the ideal music to go with your study sessions!
1. "Focus Flow" by Spotify
The Spotify-created playlist "Focus Flow" is the first item on our list. This playlist is made to keep you attentive and involved as you study. It includes a selection of instrumental pieces from many musical genres, such as ambient, electronic, and classical. The meditative atmosphere that "Focus Flow" fosters encourages intense focus and reduces distractions thanks to its peaceful tunes and soothing rhythms.
2. "Classical Guitar Study"
The "Classical Guitar Study" playlist on Spotify features the mesmerizing sounds of the classical guitar for a classical music experience with a twist. Famous classical guitarists perform stunning and complex tunes in this playlist. As you dive into your studies, the mellow tones and smooth picking of the guitar help to cultivate a calm and concentrated mental state.
3. "Ambient Focus and Concentration"
The "Ambient Focus and Concentration" playlist on Spotify offers a special fusion for your study sessions by fusing the serenity of ambient music with the alluring rhythms of electronic music. This playlist's combination of ambient textures and techno sounds creates a seamless background that encourages rest, focus, and original thought. Allow your thoughts to naturally wander while you immerse yourself in the ethereal sounds.
4. "Brain Food" by Spotify
Looking to stimulate your brain and enhance cognitive function while studying? The "Brain Food" playlist on Spotify is designed to do just that. This playlist combines instrumental tracks with binaural beats and ambient sounds to improve focus, memory retention, and information processing. As you delve into complex subjects or engage in critical thinking, let "Brain Food" provide the sonic backdrop that supports your intellectual pursuits.
5. "Piano Focus"
The "Piano Focus" playlist on Spotify is a lovely choice for individuals who value the grace and understatement of solo piano music. Beautiful piano pieces from a variety of genres, including classical, modern, and cinema soundtracks, may be heard on this playlist. You can focus intensely on your studies thanks to the piano's evocative melodies and delicate keystrokes, which create a calm and reflective mood.
6. "Lo-Fi Beats" by Spotify
The genre of lo-fi hip-hop has become incredibly popular among students as the perfect study music. Spotify's "Lo-Fi Beats" playlist, which includes chill and peaceful music with wistful samples and soothing beats, perfectly encapsulates this style. Lo-fi music's soothing and repetitive qualities encourage a calm state of mind, enabling you to focus on your studies while keeping a nice atmosphere.
7. "Classical Essentials" by Spotify
The capacity of classical music to improve concentration, creativity, and general cognitive function has long been lauded. On Spotify, the "Classical Essentials" playlist compiles a selection of classic songs by well-known composers including Mozart, Beethoven, and Bach. As you begin your scholastic path, immerse yourself in the sophistication and profundity of classical music to fully appreciate its ability to enliven and inspire your intellect.
8. "This is World Music Ensemble"
The Spotify playlist "This is World Music Ensemble" can help you broaden your musical horizons and immerse yourself in various cultures. You may listen to a range of traditional and modern songs from different countries on this playlist. This playlist offers a global musical experience that enriches and diversifies your study sessions with anything from African rhythms to Indian classical tunes, Latin American beats to Asian fusion.
9. "Electronic Study Music"
If you enjoy listening to electronic music, the Spotify playlist "Electronic Study Music" can keep you inspired and motivated as you study. A variety of electronic music, including ambient, downtempo, and chill step tunes, are included in this playlist. You can keep a constant pace and keep your mind active while working on difficult projects or engaging in creative activities with the assistance of the rhythmic beats and upbeat melodies of electronic music.
10. "Jazzy Study Time"
The Spotify playlist "Jazzy Study Time" is a great option if you enjoy soft jazz and its calming tones. A carefully picked selection of instrumental jazz songs from various musicians and eras may be found on this playlist. Jazz's soft tones and improvisational style offer a relaxed yet dynamic environment that is ideal for fostering attention and creativity during study sessions.
11. "Soft Pop Hits"
For people who get their energy from popular music, Spotify's " Soft Pop Hits" playlist provides a lively and inspiring study environment. This collection of lively pop songs will keep you motivated and interested as you study. These songs provide a dynamic backdrop to your study sessions and support you in keeping an upbeat attitude thanks to their engaging melodies and contagious rhythms.
12. "Deep Focus" by Spotify
Look no further than Spotify's "Deep Focus" playlist if you want to study while listening to ethereal and atmospheric music. This collection has been created and designed to promote a restful and engrossing experience for intense work and concentration. A variety of current classical, electronic, and minimalistic songs are mixed in the playlist to help you focus. Let "Deep Focus"' ethereal music calmly and effectively lead you through your study sessions.
13. "Chillhop Study Beats"
The Spotify playlist "Chillhop Study Beats" is the ideal option if you enjoy hip-hop and want to add some urban vibes to your study routine. Hip-hop instrumental tunes, including jazzy instrumentals, laid-back rhythms, and lo-fi beats, are collected in this playlist. The easygoing rhythms and alluring samples produce a chill and unwinding study atmosphere that keeps you focused.
14. "Ambient Study"
Utilize the Spotify playlist "Ambient Study" to completely lose yourself in the sounds of the outdoors. This mix combines ambient music with calming natural noises like rainfall, wind in the trees, and rivers running. While you study, the tranquil fusion of natural materials and ambient soundscape promotes a quiet and concentrated environment by taking you to a serene outdoor location.
15. "Epic Instrumentals"
The Spotify playlist "Epic Instrumentals" is a great option if you get inspiration from big and epic tunes. This playlist includes instrumental music in a variety of styles, such as orchestral, cinematic, and symphonic compositions. As you approach your academic activities, the soaring melodies and potent crescendos provide an immersive and dramatic backdrop, inspiring you and giving you the will to succeed.
16. "Alternative Chillout"
The "Alternative Chillout" playlist on Spotify offers a wide variety of calming tunes for a more alternative and relaxed study experience. This mix of alternative, indie, and chillout music encourages reflection and tranquility. The peaceful atmosphere is perfect for deep study sessions or pensive thinking thanks to the varied blend of ambient tunes and contemplative words.
17. "Indie Acoustic Study"
The Spotify playlist "Indie Acoustic Study" is ideal if you enjoy indie music and prefer acoustic sounds. This playlist includes a selection of acoustic songs by unsigned musicians and bands from various musical genres. The honest and emotional performances, together with the reflective lyrics, provide a private and contemplative study atmosphere that makes you relate to the music personally.
18. "Mellow Beats"
Listen to the "Mellow Beats" Spotify playlist to relax and concentrate while studying. This playlist offers a soothing and comfortable study environment with its blend of soulful vocals, easygoing rhythms, and ambient production. Let R&B music's calming melodies and inspirational lyrics provide a calm and inspiring atmosphere for your academic endeavors.
You may choose the ideal musical accompanist that suits your study style, tastes, and mood by perusing these many study playlists on Spotify. These playlists include a variety of genres and styles to enhance your study sessions and increase your productivity, whether you're looking for focus, relaxation, motivation, or cultural enrichment.
Conclusion
Finding the ideal study soundtrack on Spotify may significantly improve your college experience. These playlists provide everything for any type of college student's study preferences, from instrumental music to ambient sounds, electronic beats to acoustic melodies, and a wide range of genres and moods.
During study sessions, music can increase concentration, productivity, and enjoyment. You may create a supportive study atmosphere that improves your focus and aids in your academic achievement by creating your personalized study playlist or looking into the suggestions we've made. Therefore, turn on the music, put your headphones on, and let the power of music enhance your college experience.