College Move-in Day: Tips and Tricks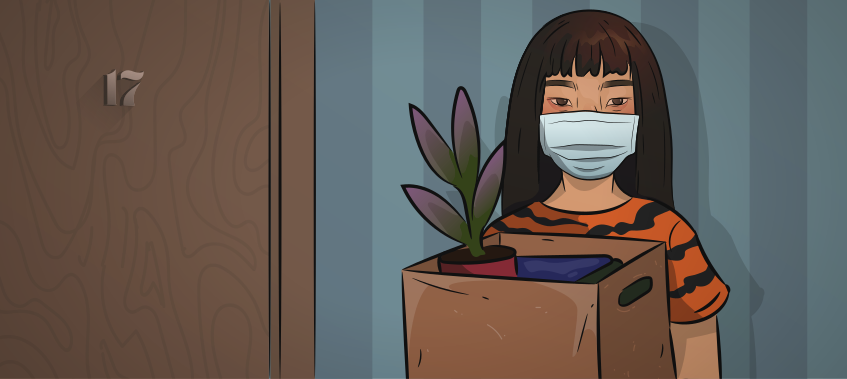 A new semester starts, and it means that it is the time to pack up your things and move into the dorm. If you are a freshman, you probably don't even know what to expect and how to get prepared for this event. Don't worry; this article will answer the majority of your questions. But for the ones who are not moving into a dorm for the first time, these tips will still be very useful. So, let's get started.
Check the Details and Paperwork Beforehand
The guidelines that your college provides you with through email or their website are very important. Be sure to check your email daily before the check-in and contact the administration of your learning institution is you have any questions regarding the dorm life and rules.
Your college might also send you a list of the things that you will need to take with you. The list depends on the dorm itself – whether there is a kitchen block or not, whether you are allowed to take heating and cooking devices with you or not, etc.
Reread everything regarding the housing and make sure you have all the necessary forms filled – you will probably too stressed through the college move-in day to think about all the documents.
Create a List of Essentials
It's very easy to lose track of the things that you really need when packing for college. The problem is – you will not have much space to store lots of your belongings in your dorm room. It's much wiser to take only essentials – start with a list of seasonal clothing, bed linens, toiletries, towels, school supplies, etc.
You might also want to cook your own meals or spend time on your hobby – you need to think about it while you are packing and take everything you need with you. Plan how many times through the semester you will be going home to leave the things that you don't need anymore and take with you something that you might have missed while packing.
Sort and Organize All Your Belongings
It's much easier to pack and unpack when you have all of the things sorted in boxes or storage bins by categories. This is the way to avoid forgetting and losing something while you are moving away and also store your things in a dorm room. Laundry baskets and vacuum bags will also help you save some space, so consider using them while packing.
Think about the Details
There are a lot of things that you might not realize you need daily in your life. While things like a toothbrush and a laptop are obvious to take with you, you might not think about extension cords and toolkits. However, chances are you will need those things in your room and many other small but very important objects. Check out our article where we list all the common things that you might need in a dorm.
Make sure to also pack a basic first aid kit with bandages and antiseptic – you never know when you or your roommate might need one.
Talk to Your Roommate
There are a lot of things that you should discuss with your roommate – rules and details, preferences and habits. However, you should talk to your roommate before the check-in to discuss what each one of you will bring. If you don't do it, chances are you will end up having two mini-fridges and no microwave at all. Sharing something with a person you don't really know is not the best option, but it's much better than lacking necessary objects on hand.
Take Advantage of Back to School Deals
When getting ready to move to a dorm, you might find that there are a lot of things you need to buy, for example, a microwave of your own, a set of bed sheets, a rug, etc. Things like these might cost you hundreds of dollars. But don't rush to buy everything you need from the nearest store.
The first thing that you should do is to surf the Internet to find the best deals and sales. Many shops start running back to school sales when a new semester is about to start. Such deals and student discounts can save you a lot of money.
You can also search for some graduating college students' postings about the things that they are selling because they are moving out of their dorms. It's not the same thing as a garage sale, but you can also find some pretty cheap things in nice condition.