7 Tips on Coping with Anxiety when Studying Abroad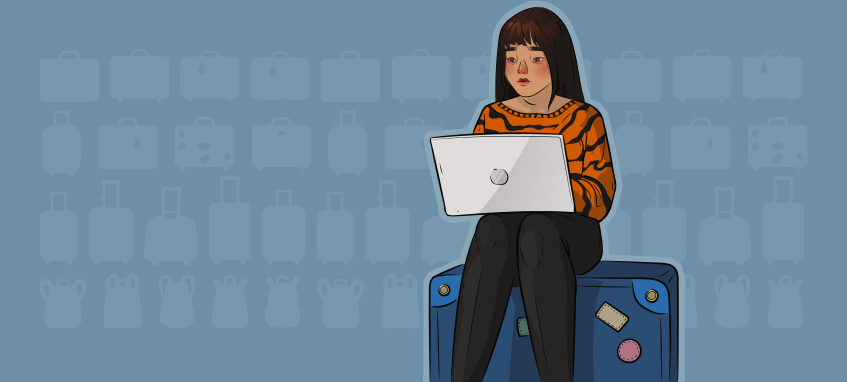 Most new college students face some level of stress or anxiety when they first head off to school. However, students who opt to study abroad may be even more susceptible to stress or even depression than counterparts who study closer to home. It doesn't have to be that way, however. You can have the experience of a lifetime, maintain your grades, and keep your stress levels in check while attending school far from home. Here are 7 great tips to help you cope with anxiety while studying abroad.
1. Take a Piece of Home with You
One reason that students often become anxious while studying abroad is because they miss home so much. One of the best ways to cope with being homesick is to take a little piece of home with you! Having something that reminds you of your home and family can be a great source of comfort while you are far away. Simple, easy-to-pack items – such as a favorite comforter, cozy pajamas, a framed family photo,  or your favorite book -may be just what you need to make you feel at home and keep the loneliness at bay.
2. Enjoy Familiar Pastimes
If packing a little piece of your home can be a great stress remedy, so are your old habits.  If you have some particular activities or pastimes that you associate with the positive aspects of your life at home, try to do the same things from time to time while studying abroad. For example, if you are a gym enthusiast, like to run outdoors,  or enjoy yoga, try to participate in similar programs while you are overseas. Similarly, if attending art class is your cup of tea, try to take lessons in the current community that is hosting you. Doing some of the same activities that you do at home can take the edge off of homesickness and help keep your stress at a manageable level.
3. Socialize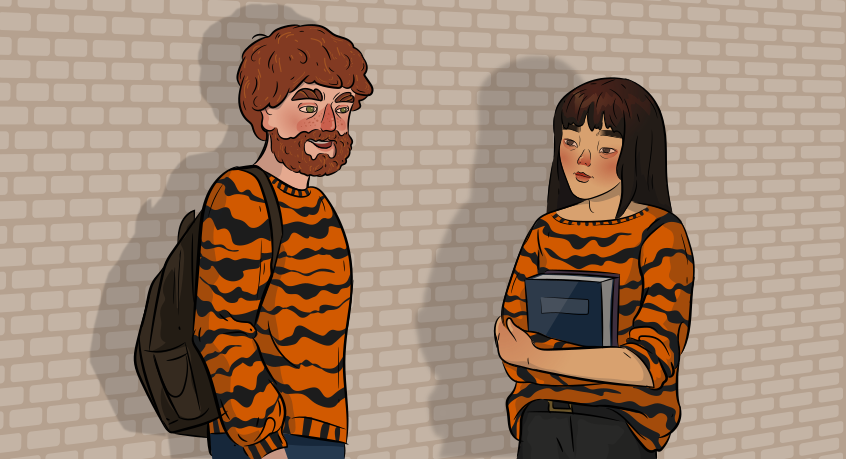 EssayTigers. All rights reserved. Copyright © 2020
One reason that people become so anxious while studying abroad is due to isolation. If language barriers or natural shyness keep you from engaging socially with your peers in a new place, it is easy to become depressed. A heavy academic workload that limits your free time can compound this feeling as well. So, work hard to ensure you don't become isolated. Making friends and attending social events at your school or surrounding community can help you feel more at ease and lower your stress levels. You should also consider joining a study group or a club that will help you to meet new people as well. Feeling like you are part of your adopted community will help put you at ease, so you can truly enjoy your studies abroad.
4. Spend Quality Time with Yourself
While your social life is very important,  you should also make time to relax on your own as well. Many students who study abroad admit that their experiences in a brand-new community, while exciting, can also be a bit overwhelming at times. If you find yourself getting worn out or stressed while studying abroad, spending some time on your own can often help you recharge. An occasional night in your dorm or apartment reading a book or watching your favorite movie may be just what you need to lower your anxiety and get back on track to enjoy your overseas college experience.
5. Keep a Journal
If you do start to experience high levels of anxiety while studying abroad, don't bottle it up inside of you. Instead, start a journal and write down everything that you are feeling. Keeping a journal is a simple yet effective technique that many experts recommend for dealing with stress. Writing down your thoughts and feelings can help you make sense of everything you are going through; in many cases, the simple act of writing can help you to solve complex problems you're facing and reduce negative thoughts. Additionally, any journal you keep while studying abroad will be great to reflect on when you eventually return home, too.
6. Get Help
When it comes to depression and anxiety, you don't have to go it alone. If everything you've tried to do to address stress has failed, get professional help as soon as you can. Check in with your university's student health services; they should be able to recommend you to a therapist or other healthcare professional who can help you address your anxiety. If you can, try to find a specialist through your learning institution, rather than going into an outside community; student health services will likely be more experienced dealing with student anxiety issues and should be well-suited to get you the kind of help you need. You should also check out our article on how to fight anxiety before the exams and after graduating from college.
7. Explore the World Around You
One of the best ways to tamp down stress while studying abroad is to learn to love the world around you. If you're fortunate enough to be living overseas, try to take in the sights whenever you have an opportunity. Work hard to overcome that natural apprehension of being in a strange new place and learn to make it your home turf. Get to know the nearest city, your host country, its culture, cuisine, and its colorful traditions. This is a great way to make the most of your time studying abroad; additionally, if you are really enjoying yourself, it is pretty hard to be stressed out!
Final Thoughts
Don't let stress or anxiety derail your experience studying abroad. Instead, follow the advice offered here and keep your stress under control while you're attending school overseas. Good luck with reaching your academic goals while studying in an exciting new place!