Inexpensive Ways to Surprise Your Significant Other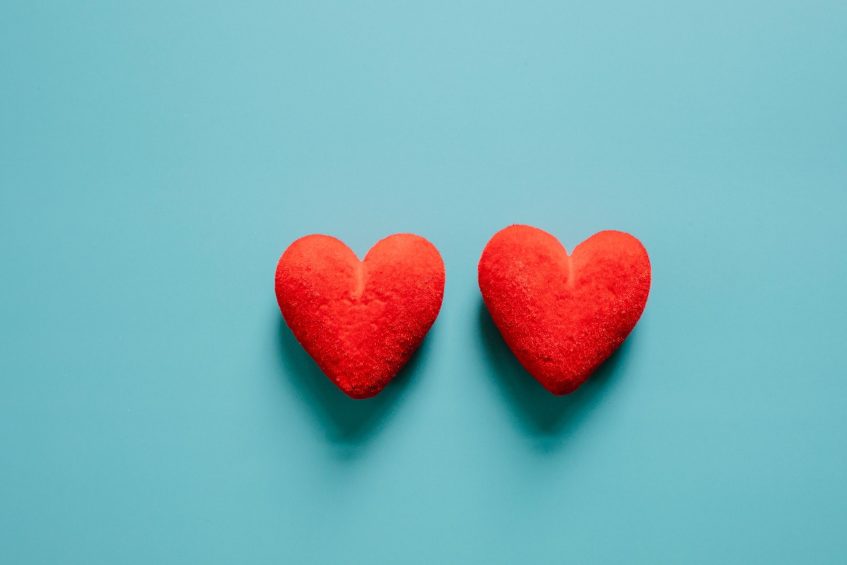 Valentine's Day is coming and it means that you would probably like to make this day special for your significant other. However, if you have a tight budget, that might seem like a hard thing to do. That's when this article will come in handy as we have great ideas for you.
Homemade Sweets
A great way to save some money but still be able to treat your loved one is to make cookies, candies, or muffins yourself. Some recipes are pretty easy to cook with, so you don't need any special skills. Just follow simple steps and you will be good.
Here is a recipe that is easy and tasty – just the right one for Valentine's Day or any other occasion.
Milk Truffles Recipe

All you need is two ingredients – about 400g (14.1 oz) of sweetened condensed milk, for example, Nestle; and 30g (1/4 of cup or 1.06 oz) of processed cocoa powder. Put two ingredients together in a medium-sized saucepan or pot on low heat. Stir the mixture all the time while it gets warmer and thicker. After around 8 minutes your mixture will be thick enough. Put it in a bowl and let it cool in a fridge for around one hour. Now you can take your mixture and divide it into portions, using a tablespoon. Roll small balls and dust them with extra cocoa powder. Tasty truffles are ready!
A Romantic Letter
Receiving a love letter is always a pleasant and joyful moment. Especially when it comes in an envelope, written by hand. You can add some dry flowers or some cute postcards, tickets to a movie theater, etc. Write about your feelings to your partner and how they brighten up your life. This is an inexpensive way to make your significant other remember this day by, and make them smile.
You can also send an email with some words of love. Even a short unexpected text from you saying how much you love and care about your significant other will be a great touch – a romantic move that will definitely make your partner feel special.
A romantic letter is not only for the cases when your partner is far away. Use this tip to surprise them even when you are around.
SPA Day
Having a great SPA day is a relaxing and romantic way to spend Valentine's Day or a date. And it's pretty easy to organize one without going to a SPA complex. All you need to do is to set up a place with a hot bathtub if you have one and scented candles. You can find some great bath salts or bath bombs. Pick the songs that are relaxing and pleasant to listen to. You can also offer some massage and a homecooked dinner for two. This date is one that your significant will remember. And it doesn't require you to spend much money on it.
Go on a Picnic
If the weather allows you to spend your romantic day outside, you should definitely use this opportunity. You can go for a simple walk, hike, or a picnic. It's a great occasion to spend quality time together, have a talk, eat some snacks or sandwiches in the fresh air.
Make sure you have some candles and blankets with you in case you would like to sit outside when it starts to get dark. Some couples enjoy their dates on rooftops. But make sure the place you are going to is safe. You can watch stars together, enjoying the moment and tenderness.
Write a Poem or a Song
A poem or a song that is written specially for your partner is an exciting and memorable element of your Valentine's Day. If you play any instrument, it's even better. You can ask your friends to help you with it if you are not a great poet/singer.
Stay away from typical and banal phrases like "Roses are red…" Though it might be a great funny poem to laugh together on.
Organize a Little Quest Game
If you have a small present for your significant other and don't want to just give it to them, you can organize a game. Write come clues on pieces of paper on where your partner can find the present and put these clues around your apartment or even city streets. Such a game will make the present even more enjoyable as well as the searching process. 
Draw a Banner/Make a Collage
Banners are not only for baby showers or school events. You can put your creativity into creating a collage with photos of you together, add some romantic words to make it special for your partner, and show how much you care about them.
Remember that the main thing about a great romantic date is to be caring and loving. Money is not the main thing in here. So, don't be sad or uncomfortable if you can't spend a lot.