Guide to Choosing Part Time Jobs for Students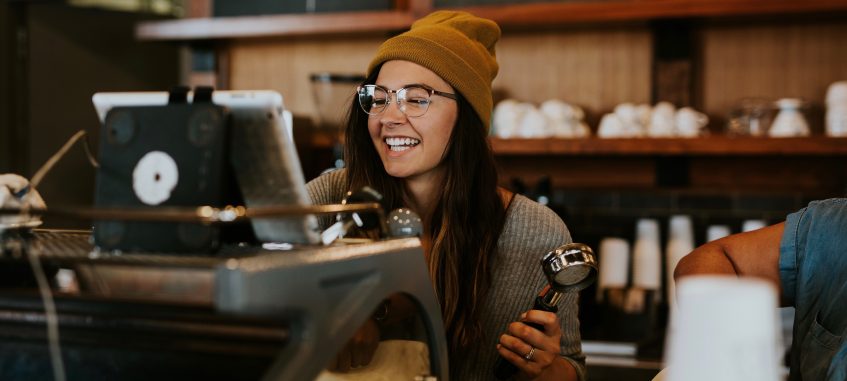 Working a part-time job while in college is very common. In fact, 70 percent of college students work part time while completing their degrees. Whether it's to compensate for rising tuition costs or to supplement your student loan package, if you're looking for work at the start of the semester, you won't be the only one. But what kind of job is suitable for a college student to have? Here's a simple guide to finding a part-time job while in college.
Visit College Career Center
Nearly all colleges have a student career center to help students look for employment and/or shape their career goals. Look for the resources that your institution offers first to see if anything is a good fit for you.
Pick a Place that Supports Your Studies
Some businesses love having students to fill in their part-time slots. And some places don't understand that your main priority is your education. Make sure that they understand that your studies come first and that they can't expect you to work the night shift the night before exams. Finding a place that can accommodate your class and study schedules is essential to making the work/study arrangement go smoothly.
Location
On-campus jobs are ideal as you won't have to waste any time going to and from your job. Whether you're working as a library assistant or helping one of your professors with their research, on-campus jobs are the perfect option.
These days, remote work is becoming more and more popular, so you may be able to land a part-time job without even leaving your dorm room. You might find a job as an essay writer or do web design.
If you're not able to land any on-campus jobs or remote work, make sure you choose a place that's a reasonable distance from your school. It's not worth it for you to endure a long commute to and from a part-time job. Look for something closer to your school or home.
Does it Pay Enough?
You're probably looking for a job because you need some extra money to get you through to the end of the semester. Make sure that the hours and the pay are enough to meet your needs. If not, you'll be sacrificing study time for a job that doesn't even serve its purpose. Plan a budget beforehand to make sure you know how much you'll need to make so you can decide which jobs are worth taking. Here are some salary negotiation tactics for college students.
Hotel/Babysitting
Some part-time jobs such as being the desk clerk at a hotel or babysitting involves a lot of free time where you can crack open the books and get some studying in while you're on the clock. Those types of jobs are ideal for students.
Training for Your Career
It may be possible for you to work at a place that has to do with your major or future career plans. For example, if you're studying education, you may find some part-time work at a local school. Or if you're studying nursing, you might find some work at a health center. These jobs have the added benefit of giving you work experience before you've even completed your degree.
Low Pressure
It's important that you choose a job that's not particularly high stress, nor one that wears you out physically or emotionally. You want a job where you can clock out and walk away after your shift is done without it taking a toll on your non-working hours.
Prioritize
Whatever job you choose, keep in mind that your main focus right now is your education and that the job is secondary. After you graduate, you can focus on your career, but for now, your studies are your main priorities. Make sure this job isn't taking over your study time.