Thanksgiving Party Ideas for Students Sticking Around Campus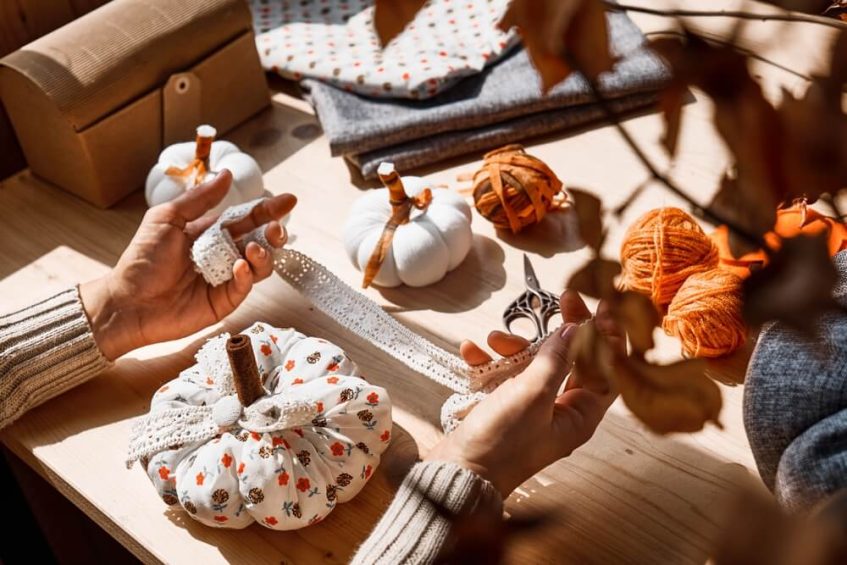 A great approach to foster a feeling of community and share in the holiday festivities is to host a Thanksgiving celebration on campus for any students who can't make it home for the holiday. Here is a step-by-step manual to assist you in organizing and carrying out a spectacular costume party for Thanksgiving:
Step 1: Finding the Right Venue
Find an appropriate place as soon as possible, especially at the beginning of the semester. Examine both on- and off-campus choices. Find a student or group of students that have a large house and are willing to host the event if you wish to have it off-campus. Make sure the location has adequate space to accommodate a range of participants, from 20 to more than 150.
Step 2: Engaging with Neighbors and Local Authorities
To guarantee a pleasant and trouble-free event, it's critical to build strong relationships with the neighbors and local authorities. Approach the neighbors directly and let them know you're planning to have a costume party with a Thanksgiving theme for the students who can't travel home for the holidays. 
Stress that the gathering will be courteous, entertaining, and inclusive, with games, a turkey feast, and other fun activities. Encourage them to take part if they want to dress up and celebrate.
Be open and truthful with law enforcement about your intentions. Discuss any possible unlawful activity, such as underage drinking, with them upfront. Assure them that the celebration will conform completely to all fire and noise regulations. 
Reiterate your dedication to organizing a sober and drug-free event. Invite the cops to come over whenever it's convenient for them, and let them know that you've reserved a few plates of food for them to show off your responsible attitude.
Step 3: Party Planning and Preparation
It's time to concentrate on the party specifics after the venue has been reserved and the required approvals have been granted. Here are some crucial things to remember:
Decorations and the theme

: By using decorations with a Thanksgiving theme, you can create a joyful and friendly environment. Think of the hues of autumn, the harvest season, and typical Thanksgiving decorations like cornucopias, pumpkins, and fall foliage.

Meals and Beverages:

Plan a delicious Thanksgiving spread that includes a range of items including mashed potatoes, pumpkin pie, roast turkey, stuffing, and cranberry sauce. Consider hosting a potluck-style gathering where guests can share their preferred Thanksgiving dishes. Offer non-alcoholic drinks and be sure to abide by any university or municipal laws that may apply to the serving of alcoholic beverages.

Entertainment and Activities:

Plan enjoyable activities that embody the spirit of Thanksgiving. You might set up a photo booth with Thanksgiving-themed decorations or construct a thankfulness wall where attendees can write down what they are grateful for. Think of holding friendly competitions like a costume contest or a Thanksgiving-themed quiz challenge. A festive music mix and background music can improve the mood.

Safety precautions:

Put the security of your visitors first by making sure there is enough lighting, a clear path, and accessible emergency exits. Consider installing heating lights or bonfires to keep guests warm if your event will be held outside. Inform visitors of any safety regulations, such as no-smoking zones and the value of responsible conduct.
Step 5: Funding
Planning and securing the required finances are crucial for a successful Thanksgiving feast. Here are some ideas to keep in mind while you handle the event's finances:
Drinks

: To create a secure and welcoming environment, it is advised to avoid alcohol. Instead, concentrate on offering a selection of tasty, inexpensive hot and cold drinks. You should have access to water, and you can also think about other possibilities like hot chocolate, or flavoured punches. Make sure the beverages are distributed or monitored by designated people at certain times to avoid waste and to ensure convenience.

Choose biodegradable plates, glasses, and cutlery when plating to reduce your influence on the environment. Make sure there are enough napkins available for your guests to use. Keep in mind to budget for cleanup items including garbage bags, recycle containers, and cleaning products.

Decorations

: Make a festive atmosphere without going crazy. To establish the mood, think about utilizing streamers, artwork, and other decorations. Work together with the art department or student organizations to develop original concepts and make eye-catching decorations. If the weather allows, you can also place decorations in the front yard to give it a festive feel.

Music:

Make sure the music volume is acceptable for mingling and discussion. Consider the idea of having local artists or student bands perform for free to create a dynamic environment if you're looking for live music. Alternately, create a playlist of background music that enhances the celebration without being too loud.

Activities:

Even though some participants can just want to mingle, it's a good idea to offer extra activities to keep people entertained. Focus on participatory hobbies that promote dialogue and connection rather than untidy or too corny pursuits. You might, for instance, create a thankfulness wall where guests can list what they are grateful for or plan a fun quiz contest with a Thanksgiving theme. Take into account the tastes and interests of your intended audience.
Step 6: Volunteer Support and Collaboration
To make sure the success of the event, it is crucial to think about recruiting volunteers and working with campus student groups while planning a Thanksgiving Day Costume Party. You may divide tasks, lighten the load, and foster a feeling of community among the participants by enlisting clubs or groups that are eager to volunteer their time and skills.
Every event relies heavily on volunteers to function successfully. They can assist with various tasks such as food preparation, event setup, cleaning, welcoming guests, and organizing specific activities or games. 
By reaching out to different student clubs and organizations, you can tap into their passion and dedication, as well as their specialized skills and knowledge. For example, culinary clubs can help with food preparation and cooking, while event planning or hospitality organizations can assist with logistics and coordination.
In addition to ensuring that the burden is distributed, working with student groups promotes teamwork and a sense of solidarity. By incorporating multiple campus organizations, you foster an inclusive environment where students with varying interests and experiences may join together for a similar goal. This collaboration can strengthen relationships between clubs, encourage cross-disciplinary interactions, and promote a vibrant campus community.
To begin, identify relevant student organizations that align with the theme and goals of your Thanksgiving Day Costume Party. Reach out to their leaders or advisors, explaining your event's vision and how their involvement can contribute to its success. 
Emphasize the benefits of collaboration, such as the opportunity for their members to showcase their talents, gain event management experience, and make meaningful connections with fellow students.
Once organizations express their interest, hold meetings or workshops to discuss specific roles and responsibilities. Assign tasks based on their strengths and interests, ensuring a fair distribution of workload. Encourage open communication and establish regular check-ins to track progress and address any challenges that may arise.
Step 7: Photography and Documentation
Set up a person or group to record the event using photos or videos. In addition to helping to preserve the memories, this documentation can be used to illustrate the event's success or for future marketing. Share the images on social media, or think about setting up an event page where guests can see and download them.
You can have an entertaining Thanksgiving celebration for students who are staying on campus if you adhere to these guidelines and are proactive in your preparation and implementation. Always keep in mind that the main objectives are to promote community, create a welcoming atmosphere, and guarantee that everyone enjoys the holiday season.
Conclusion
You can put together an exceptional event that will make an impression by dedicating yourself to the preparation of a Thanksgiving dinner for students living on campus. The key to its success is having a well-coordinated staff in place to manage duties and guarantee efficient execution.
Even while schools frequently host on-campus events over the Thanksgiving holiday, planning a costume party with student funding and organization adds a special touch and more excitement. 
You can design a genuinely one-of-a-kind and unforgettable event by incorporating other students in the planning process and depending on their imagination, excitement, and teamwork.
When organizing a costume party, it's necessary to keep in mind that cultural awareness is essential. Encourage guests to wear costumes that honor other cultures and customs while celebrating the spirit of Thanksgiving rather than clichéd representations of Native Americans or Pilgrims. Promote inclusion and diversity to make sure that everyone feels welcome and appreciated.
You may create a memorable celebration that students will remember for years to come by establishing a secure and friendly setting, delivering delectable food, engaging activities, and adding significant décor. Encourage guests to document and share their experiences on social media and through photographs to increase the event's positive effects.
In the end, a student-run costume party on Thanksgiving Day can improve the campus community, make new connections, and instill a feeling of oneness. It makes it possible for students who are unable to spend the holidays at home to feel connected and supported. 
So go ahead and design an outstanding Thanksgiving dinner that will be remembered by everyone in attendance with careful preparation, teamwork, and dedication to inclusion.