High School Finals vs. College Finals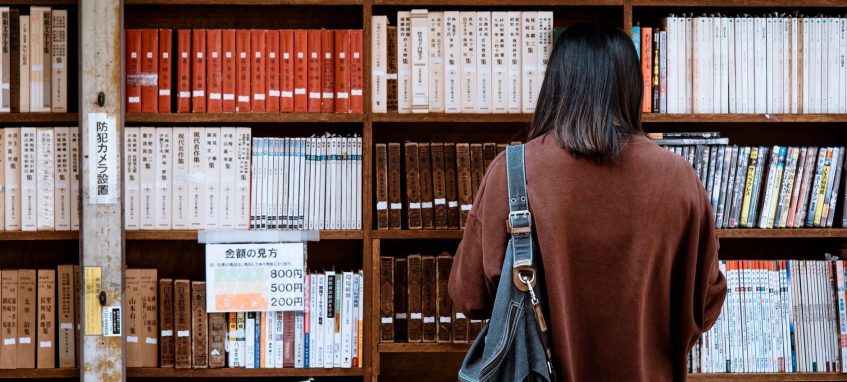 Finals are the most pleasant time of the year with all of those books and lecture notes, sleepless nights and gallons of coffee. Okay, we are kidding! Who in the world loves finals?
However, even if you are in high school and hate finals, it doesn't mean that you don't want to be mentally prepared for final sessions which await you in college. Or, maybe you are already a college student and want to refresh high school finals in your memory to complain that those kids from high school don't know yet how lucky they are.
So, what are the main differences between high school finals and college finals? Which are harder? We have prepared a comparative list just for curious guys like you.
High School Finals
A lot of college students say that high school finals are child's play. They are much easier and less stressful than the finals in college.
We don't mean that finals in high school are as easy as pie. But they are not that big deal. Usually, your tests in high school worth about 15% of the grade and contain only the information that you were studying in class.
Surely, they require preparation and reviewing the materials. You might also need to do online tests and quizzes or study with your friend using question cards. Eat well, have enough sleep, look through your notes before the test and don't panic too much – these are the basic tips for every high school student who wants to pass finals successfully.
But if you think that high school finals are the most intense time you experience during academic studying, then we, actually, should tell you the bad news. College finals are nothing like high school ones.
College Finals
College classes might cover certain materials which you have already studied in high school. For example, a certain book, a poem or historical events. But the approach to studying is very different in college. It requires in-depth research and analysis.
That's why it's not surprising that you have to conduct a lot of research while doing college homework. In class, you are provided with essential basis – a skeleton that allows you to build your knowledge around it. Your motivation and your aspiration are the main factors which define your ability to pass the test.
So, examining scholarly sources recommended by your professor is not just an option – it's "a must" for you. Otherwise, you won't be able to pass the test.
A pro tip: If you are looking for other tips for improving your grades, check out our advice on how you can become an A-level student.
The Importance
College finals are all about hard work. You can see hundreds of half-asleep students walking around the campus during this period. Grades for finals make 50% of your final grade which causes extra pressure.
Final tests are also about managing your schedule as it's hard to study well and have part-time job, social life, and hobbies. So, it's not surprising that the words "college finals week" can be found in a student vocabulary somewhere in between "apocalypse" and "insomnia."
How to Survive Finals Week
So, are there any chances to survive through the college finals week and keep your sanity? Of course, there are. Many students successfully pass their tests if they put enough effort into studying through the semester or if studying hard right before the finals.
If you are a college student, then you probably know what the main things that a student needs throughout the finals and a dead week are – something that can be called a college finals survival kit. Basically, such a kit should contain:
Stickers, markers, and bookmarks – because you have to look through millions of pages and need to mark the most important things.

Candies, cookies, and chocolate bars – because you need to boost your brain activity and reduce stress with sugar or some

healthy energy booster food

.

Energy drinks and coffee – because you will need to spend a lot of time studying and not falling asleep.

Caution:

be careful with caffeine as it's not completely safe.  
By the way, the worst thing you can do is pulling all-nighters as this way you will just waste your time. When you are stressed and asleep, especially if studying for too long, your brain can't perceive and remember information properly. That means that you will spend these sleepless nights in vain.
Summarizing: The Key Differences
So, let's take a look at the key differences between high school and college finals.
The Value
Finals in high school make up to 15% of your grade, that's why they won't define the final score as much as tasks you completed throughout the studying year. College finals, in their turn, make up to 50% of the grade which causes much pressure, as you can fail the course only because of an unlucky day.
The Place for Studying
As a high school student, you probably wonder why so many college students prefer having studying sessions in the library? That's because they need a quiet place that can get them into the right mood to have long studying sessions without being distracted by different factors like noisy roommates.
High school students usually study for their tests at home or in places like a buffet, park, etc.
The Materials
When studying for high school finals, you usually just have to look through the notes you wrote down in class. College students usually can be spotted with tons of books around them and browsing through articles and other sources on the internet.
The Difficulty
High school finals usually contain predictable questions that you can prepare beforehand. In college, the difficulty of the questions depends on the professor's decision only. So, be sure to avoid spoiling your relationship with your professor if you want to pass your college exams.
So, these were the main differences between high school and college exams. If you are curious about what other differences between high school and college are, check out our article!
Have something to add? Just let us know!