Simple Tips and Tricks for Cooking Healthy College Meals on a Budget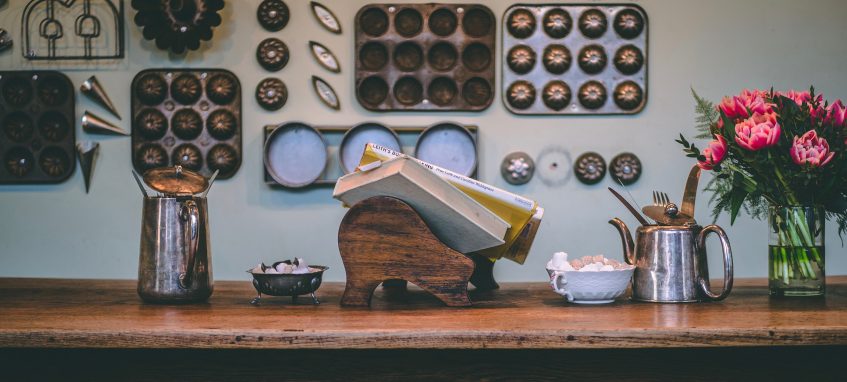 Entering college usually means that you will have to cope with many things on your own, and cooking meals is one of them. Many students find it a challenging task, especially if they have no access to all the needed kitchen supplies and appliances. However, you shouldn't feel desperate in this situation, as we've prepared a full list of useful tips that will come in handy for every college student. So, keep reading, and you will learn how to cook healthy college meals with no effort.
Cooking in Dorm
Every student knows that dorms aren't the perfect place for cooking. Each learning institution is different, that's why living conditions in various dorms may vary. Not every dorm has a kitchen for students, so you need to know beforehand if you should buy a mini fridge and a microwave.
If you have no kitchen in the dorm, ask your friends if they want to buy a fridge and a microwave together with you. You can take them for a garage sale and get a good deal. Many students confirm that they don't regret buying kitchen appliances as they used them through the whole studying time.
A microwave is usually the only appliance to cook with, as there is no an oven or a stove. It's not the best option, but not the worst one. You still can have healthy meals as there are plenty of easy recipes which perfectly apply to cooking in a microwave.
What can you cook in a microwave?
Quiche with all kinds of stuffing – cheese, vegetables, chicken, sausages and even bacon. It's a perfect way to start your day and try different flavor mixes.
Muffins – sweet or salty muffins with cheese, nuts, berries, chocolate or pumpkin spices are easy to cook in a mug. Just try it out and you will see how quick and easy it is.
Baked potato or chicken – spaghetti squash, baked potato with cheese and butter, baked sweet potato, roast chicken with salsa and many more other recipes that you can try even if you don't have cooking skills.
Chips – use potato or sweet potato, a pinch of salt and your favorite spices. This is one of the most popular recipes for college students.
Fish and vegetables – yes, you really can cook roasted salmon or steamed vegetables using only your microwave. Healthy and fast!
Mac and cheese – the favorite dish of many students. Though it's not the healthiest meal, sometimes you just crave one.
Scrambled eggs – easy breakfast to give your body energy at the start of the day. Microwave can easily substitute the whole kitchen stove if you know how to use it properly. Beat eggs, milk, salt, your favorite spices in a microwave safe bowl or mug. Add the ingredients you like – cheese, chopped sausages, tomatoes, bacon, etc. Microwave on medium-high power for 1 minute 30 seconds or more, stirring your mix a few times during cooking. And it's done!
<
These meals are nutritious and easy, so they are the best choice of food for college students in dorms. Besides dishes cooked in a microwave, you can also have these tasty meals:
Fresh fruits and vegetables – the best way to get the necessary vitamins and microelements that help you stay healthy and focused.
Fresh juices – apples, oranges, pineapples, celery, tomatoes are perfect for fresh and tasty juices that you can bring in a bottle to a library or class.
Cookies, crackers, and biscuits – fast snacks; be sure to choose the brands that use a low amount of sugar or harmful chemical ingredients – trans fats, sodium nitrites, monosodium glutamate, HFCS (high-fructose corn syrup), etc.
Smoothies – berries, fruits, and nuts help your brain process information. Mix different fruits to find your favorite flavor. Add milk and ice-cream to make your smoothie sweet and good. Yummy!
Sandwiches – how many types of sandwiches do you know? We think the list is endless. So don't be afraid to use different fillings and types of bread or sauce.
Cereal and porridge – oatmeal, granola, millet, grits, polenta and many more which you can serve with berries, fruits, nuts, chocolate, whipped cream or as a side dish along with steamed vegetables, chicken, rabbit or red meat, etc.
Salads – easy and fast way to have a healthy meal. There are plenty of recipes of salads that can make you feel full and provide you with energy for the whole day. Use vegetables, fruits, boiled eggs, herbs, spices, meat or fish and sauces to have a quick launch or dinner without spending much time on cooking
These meal ideas are just a little part of the dishes you can cook even if you don't have access to the kitchen. Not only they are easy and quick but also affordable and budget friendly.
Cooking in the Kitchen
Even if you have access to the kitchen with an oven and stove, you might still have troubles with meals. The main question you might be asking is "Can I cook easy, fast and healthy meals if I have no cooking experience?" Surely, you can!
It might be intimidating at first. Choosing the right recipe and finding everything needed in a grocery store is just the start of your meal preparation. Everyone fails at first, so don't be depressed if you don't get the results you've expected.
Follow preparation instructions and be attentive to the details. Especially, when it comes to temperature and time. If you have something in your oven, don't forget to set a timer and periodically check the condition of your dish.
If this is your first cooking experience and you don't know where to start, you definitely should check the following sites with easy recipes for beginners and healthy recipes for college students on a budget:
Start with dishes that have a small number of ingredients and steps. Salads are the perfect way to begin your cooking journey. You will get to know how to process vegetables, fruits, and other products, how to make sauces and what the most common product combinations are.
For example, cheese and tomatoes, cherry and chocolate, asparagus and chicken, eggs and bread, fish and citruses, etc. That's why cooking basics commonly start with salads and side dishes. Learning how to make, for example, chicken salad can save you money which you would spend in a local pizza place.
A traditional chicken salad recipe:
Ingredients for 6-8 servings:
2-3 lbs chicken (chicken breasts will work the best)
2 tbsp olive oil
½ cup mayonnaise
1 tbsp dijon mustard
1 chopped celery
½ chopped onion
1 tbsp chopped parsley
¼ tbsp salt
pepper
1. Turn on your oven and preheat it to 350°F.
2. Wash chicken breasts and place them on the tray.
3. Rub olive oil over the chicken, add salt and pepper.
4. Bake it for 45 to 55 minutes, check if it is ready by making a cut in the chicken breasts – there should be no pink inside.
5. Remove the chicken from the oven and let it cool. Chop it into middle-sized pieces.
6. Mix chicken with other ingredients – mayo, mustard, celery, onion, and parsley.
7. Voilà! You can put your chicken salad on the buns and enjoy your sandwich.
This is the most common and traditional chicken salad recipe, which anyone can replicate.
If you don't have a kitchen, ask your friends. Maybe some of them live outside of the campus – they might give you an opportunity to use their kitchens from time to time. This is the situation when food prep for a week can save you a lot of time and effort.
Meal prep basically means cooking your meals ahead of time. You can prepare only ingredients (like boiling eggs for a whole week or roasting few servings of chicken) or prepare and freeze full dinners or lunches for a few days.
Eat healthy food and don't be afraid to try different recipes. You might have no clue how exciting cooking is!