College GPA: Does It Really Matter?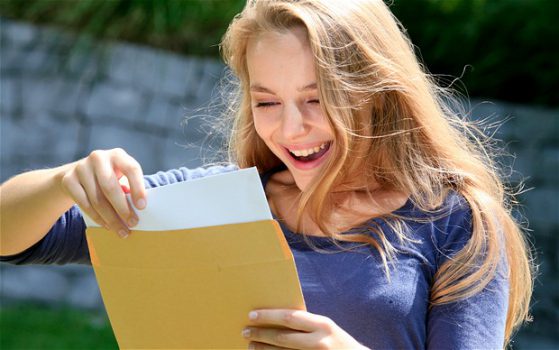 Freaking out about your GPA? Sure, you've been told your whole life that grades are the difference between becoming a millionaire and having a lifelong career at Taco Bell. As a college student, that idea is emphasized even more, with many vital courses for your degree having specific GPA requirements. As the end of the semester approaches, you may be spending sleepless nights worrying about whether you did enough to get your GPA to that millionaire-level or if you should just learn how to make a killer Mexican Pizza.
Fortunately, your GPA isn't all that it's cracked up to be. In fact, there are several very real reasons why your grades aren't the end-all be-all of your college experience. Just take a look at these facts and statistics about GPA and you may be able to relax enough to keep your current grade level in perspective.
60-70% of HR recruiters think that GPA is important
Okay, so GPA is important. In fact, when you're looking for a job after college, a majority of hiring managers will want to see a GPA above 3.0. Still, if you haven't met that magical arbitrary number, don't worry. A full 30-40% of businesses don't even look at GPA. Instead, they'll be interested to see what kinds of extracurricular, community, and volunteer experiences you've had.
43% of letter grades given are A's
In a recent study from Teacher's College Record, almost half of all grades that are given are A's. This means that getting a 4.0 really doesn't mean what it used to. Many employers know this and understand that being good at kissing the teacher's butt doesn't necessarily mean that a person is smarter or more qualified.
Lots of influential organizations like Google and America don't care about GPA
Lazlo Bock, the Senior VP of People Operations for Google said in a New York Times interview, "GPA's are a worthless criteria for hiring, and test scores are worthless…We found that they don't predict anything." This is proving to be a very valuable theory, with many CEOs, business leaders, and even president's not boasting very high GPA's. Remember what George W. Bush said: "To all the C-students: I say, you too can be president of the United States."
45% of college dropouts leave school with a GPA between 2.0 and 3.0
The pressure to get good grades and keep them can be so overwhelming for some students that it will push them out of college altogether. It's all about how students perceive their success. According to research from the Education Advisory Board (EAB), students who have a mixture of B's and C's are more likely to stay in school than those with a mix of A's and F's. Despite their equal potential, focusing on "perfect" grades can actually be a deterrent to success.
People not concerned with GPA tend to have higher GPA's
In a small study conducted at Cal State San Marcos, researchers found that students who were most concerned about GPA were more likely to have lower ones. While this could be due to some students' confidence in their abilities, it could also be that a lack of stress about grades helped them to do better on tests and naturally increased their scores.
Your GPA may depend on your personality
Although everyone has to take tests, there is a certain group of people who seem to excel naturally when it comes to bumping up their GPA. In a study done at Rice University, students who were considered "conscientious" (disciplined and goal-oriented) had higher GPA's overall. That means GPA's may do a good job defining the work ability of certain types of students, but completely miss the qualities of students who are more laid back and people-oriented.
51% of MBA programs ding applications based on GPA
Although 51% seems like a high number, it's actually a good thing. What this means is that, while over half of MBA programs see GPA as in indicator of success, almost half think that it's not a big deal. So depending on your program of choice, GPA can either be a deterrent or a non-issue.
Schools with tougher grading policies produce almost 60% fewer successful MBA applicants
Schools who participate in grade inflation may not be as honest as others, but they have more students who are accepted into post-graduate programs. In fact, research published in PLOS One showed that students from schools with stringent grading policies (i.e., they only gave out 10% A's) had only 12% of their applicant's accepted. Schools with inflated grades were accepted 72% of the time – often because the school in question was seen as prestigious.
Basically, it's important to do your best in school – but don't put too much emphasis on your GPA. Instead of fretting about how you can get that A+ rather than an A, focus on the additional value you can bring to your school and career. A person who has proven to be a creative, innovative self-starter is going to be much more attractive than a super-smart person who only knows how to take a test.
How's your GPA doing? Are you worried about your grades at the moment? Do you have some GPA success formula? Tell us more, don't be shy!