Achieving Goals Advice from NFL players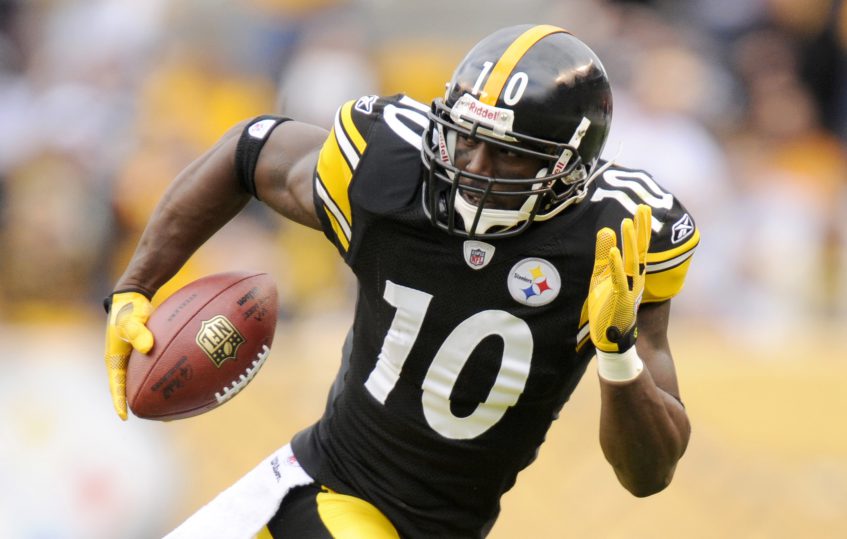 NFL players and coaches understand that the best results can only be achieved through restless hard work, focus on strategy, teamwork, perseverance and a strong will-to-win spirit. These men know something about motivation and their wise words and lessons can be applied to anyone who needs an inspiration boost in their everyday lives.
You're not born winners or losers, you're born choosers.
– Shawn Harper, NFL player for Indianapolis Colts
This former NFL player has become a real motivational speaker and now he travels around USA speaking to youth and children on different social events.
This message is something that is so important but so lacking in modern community. What does it mean, being a chooser? It means that choosing a right trajectory of your life is as important as choosing a trajectory of your next move on the field. Only if you take a while to think and concentrate, the ball will hit the end zone.
Be the type of person that you want somebody to be towards you. Be that towards them. And be kind to yourself.
– Michael Strahan, a former NFL player for New York Giants
Indeed, being a successful person is something more than just working hard and performing well. Real goal achievers are goal achievers in every way. Keep your eyes on your aim, but stay a nice person that people would look up to! Be kind to others and accept yourself. This is the only way not to lose a "big picture".
Chase your dreams and not walk after them. Don't hope someone gives you an opportunity, create one for yourself.
– Shannon Sharpe, a former NFL player for the Denver Broncos and Baltimore Ravens
Make a plan and work to achieve your goals. It is impossible to get what you want and deserve if you have no idea how you are going to make it. And one more thing — never rely on others when it comes to something really important to you!
Perfection is not attainable. But if we chase perfection, we can catch excellence.
– Vince Lombardi, a Head Coach of Green Bay Packers (1959-67)
Perfection is not attainable because if you keep on moving forward, you can't stop demanding more and more from yourself. And this is the way to catch excellence. You have to believe in your potential and move on to win!
Leaders are made, they are not born. They are made by hard effort, which is the price which all of us must pay to achieve any goal that is worthwhile.
– Vince Lombardi
Nobody is born with a capacity to be awesome! The greatest NFL coaches in history know that success is the matter of discipline, persistence, great passion, and daring. And luck, of course.
Leadership is a matter of having people look at you and gain confidence. If you are in control, they are in control.
– Tom Landry, a Head Coach of Dallas Cowboys (1960-88)
So inspiration and leadership is something that is worth sharing, because motivated people motivate others. Catch the gleams in the eyes of others and spread the passion yourself. Maybe someone else will also become inspired by just looking into your eyes. A real gleam of passion can destroy your enemies and attract more like-minded people!
Believe us, these are super-effective techniques. Just ask the guys above — goals are only achieved with discipline, passion, determination and dedication!