How to Balance Love and Studies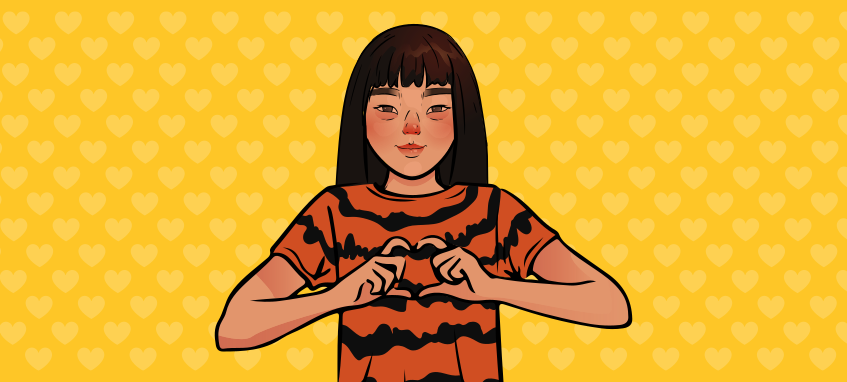 Student life is full of adventures, events, emotions, and sometimes even drama. It's hard to be well-balanced when you have a job, classes, and social life to manage at the same time. What's the most important at this age is to know how to balance love and study. Often a student gets overwhelmed by feelings towards other people and the pressure of assignments, tests, and study projects that need to be finished.
Here we have a few tips for you on how to avoid falling back in classes when you are dating someone and still be able to spend enough time outside of your classroom. Let's get started.
Be Focused and Set Priorities
We know it's hard to choose between your significant other and your studies. However, sometimes you should set priorities and let your partner know about your plans. If you know for sure that you have to study this weekend because you have a test the next week, just be strict and stay for a study session. You will thank yourself later when you get your degree. Eventually, life is not all about fun, and as a student, you have to deal with it sometimes.
You never know for sure if this relationship will last, but your studies are something that you should keep prioritized right now. It doesn't mean that you should stay in a library for a whole weekend or study throughout each night. It just means that sometimes, when you know it's important, you should focus on your studies first. And this leads us to the next point.
Communicate with Your Partner
Being on the same page is one of the most crucial things in a couple. Communication and understanding, knowing how to put yourself into someone's shoes, are the basis for a healthy relationship, especially between two students. And it should work both ways.
Be understanding but ask for understanding in return too. Talk to your partner about your feelings and your plans for the week or month. They deserve to know what to expect and how to plan their free time. It's the most obvious thing – just notify when you are unavailable and why. Studying for a test or finishing a group project shouldn't be something they don't see as a valid excuse not to see each other for a day or two. If your partner demands you to choose them over your studies, you should definitely consider continuing this relationship as it's not a healthy approach. 
Find the Golden Mean Between Two Extremes
A desire to see your partner every day is understandable and completely normal. However, it's not always good. Spending too much time together can negatively affect your studies and your relationship too. It can simply turn into an obsession and become a burden to you or your partner. No one likes people who don't respect other's privacy.
Finding the perfect balance between two extremes – seeing each other too often or too rare – is the main task that you should work on. Many couples set dates on weekends, and it's completely normal. Even if you skip a week or two because of your assignments, it should still be not a problem for you two unless you start ignoring your significant other. Find ways to communicate when you can't see each other for a long time. Texting or video calls are a great way to keep the flame of your relationship burning.
Plan Beforehand
As it was said earlier, notifying your partner about your plans for the nearest future is crucial. To make it easier for you to plan your study sessions and the time you spend together, you can create a schedule for the next week or month to put all the tasks that you need to complete urgently and see how much free time is left. It's a convenient way to let you and your partner know what to expect and what to count on. It's also a good idea to create a shared schedule where both of you can write down your plans.
One more tip is to thoroughly plan your dates to make them as much fun and exciting as you can, especially when you don't have many opportunities to meet. Plan where you are going to go, what places you are going to visit, or even book a table at the restaurant beforehand. It helps a lot in building a healthy relationship and meet the expectations of both of you. Just ask your partner what they want to do when you see each other again or prepare a little surprise.
Study Together
If you are willing to spend more time with your partner, you can try shared study sessions. Why not? Eventually, finding a study buddy is a great practice that can boost your productivity. So why not ask your partner to be your study partner too?
You can meet to study and help each other with assignments or do it through video calls – it's a great way to spend some time together with benefits for your academic performance. Proofread and edit each other's essays, work on the design of presentations, and just have fun.
Conclusion
Balancing love and studies might be tricky but can also be an experience that you will remember for the rest of your life. We hope in a good way, though. Just communicate and try to solve problems and fight misunderstanding between you two as early as possible. And if you have planned a perfect date but have the assignment to complete, be sure to turn to our team. We will put our effort into saving your date from being ruined because of another essay.