How to Build a Sherlock Holmes Mind Palace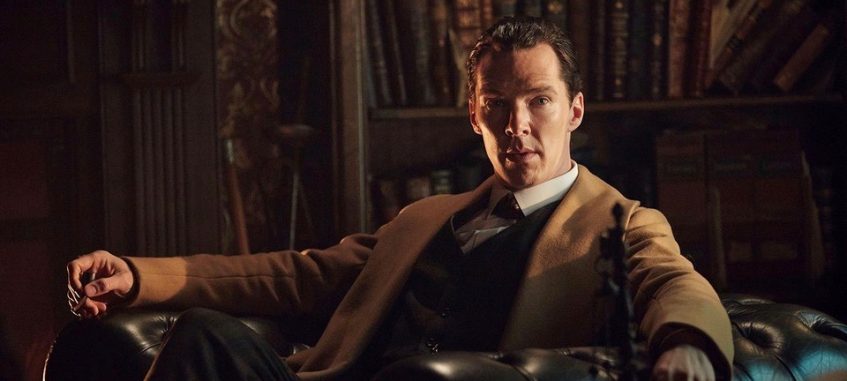 Admit it. You wish you had a mind like Sherlock Holmes.
Recalling the smallest details at the most significant moment, packing a lot of information in your head, remembering places and important events – that's what you want?
Well, it's absolutely possible. Seriously.
You can learn how to control your memory with a help of a powerful technique that is called Mind Palace. It is not only extremely effective but also very fun and not hard to use at all.
This technique is amazingly useful in all kinds of situations: memorizing a presentation, learning a new language, studying for exams and many others. Learn how to build your own memory palace and you'll become a more confident and successful student.
Choose Your Mind Palace
First of all, you have to select a place you know very well. This method will be effective only if you can mentally see this place with ease. Think about something you can visualize in detail.
You also need to imagine a specific route in your palace. This will help you to recall things in a particular order, which will make the technique much more powerful.
A good choice of a Mind Palace could be your own home, a former school, your campus, familiar streets in your city. Just make sure you can imagine this object well.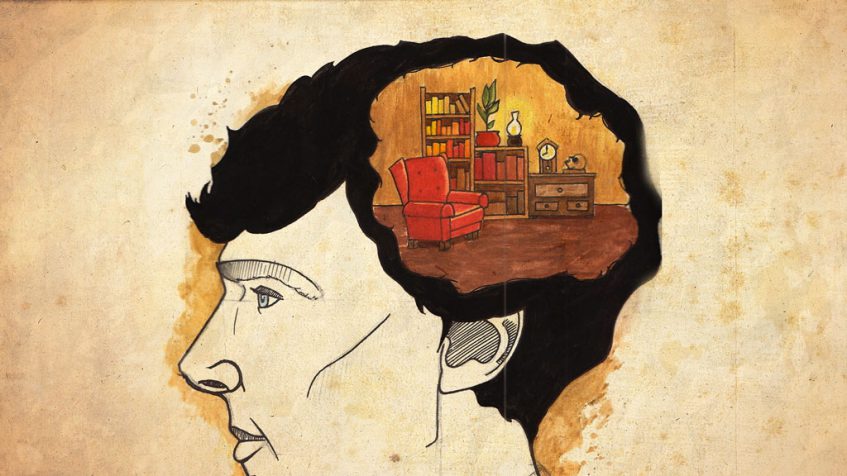 Define Distinctive Features
Now you have to pay special attention to the features in your palace. For instance, if you have chosen your home, the first distinctive thing may be the front door. Then you have to mentally walk around the house and remember the things you see.
Analyze each room looking from right to left, for example. What attracts your attention? Do you see something unusual? It can be a picture on the wall or a flower in a vase. Continue to explore the house and make notes in your head. Each feature will be used later to store a particular piece of information.
Engrave the Palace in Your Mind
To make the method work, you have to imprint the palace on your memory. The task won't be a difficult one if you are a visual type of person. Here are some tips that will help you to remember everything better:
Walk through the route physically and repeat the distinctive things you see.
Write down the features on a piece of paper and walk through them mentally.
Look at the things from the same perspective.
When you think you've finished, repeat everything one more time.
Now you have your Mind Palace! You can use it as many times as you need to memorize the things you want. Mind Palace technique is great, however, you should know that there are much more techniques on how to develop photographic memory.
Use Associations
Symbols make the memories more manageable and they are really effective for remembering the things. The process of making associations is very simple: you take an image and combine it with a thing you need to memorize. To do that, you have to mentally transport yourself to your Mind Palace. The first feature you see is a front door. Therefore, if you are trying to remember a ship, imagine an anchor on your door. Then continue to associate the things until there are no items left to memorize.
Visit Your Palace
At this stage, you are done with memorizing the items. Now you need to do a rehearsal, repeating your journey at least one time in your mind. Go from the beginning to the end and try to recollect all the details. When you get the end of your route, turn around and go in the opposite direction until you return to the starting point. And remember, the more relaxed you are, the easier it will be to remember everything.
With just a lit bit of practice, the things you memorize by using your Mind Palace will stay fresh in your mind for a long time.
cover image credit: Robert Vigalskiy/Hartswood Films and BBC Wales for BBC One
image credit: thenerdybomb.com