The Best Books for College Students in 2023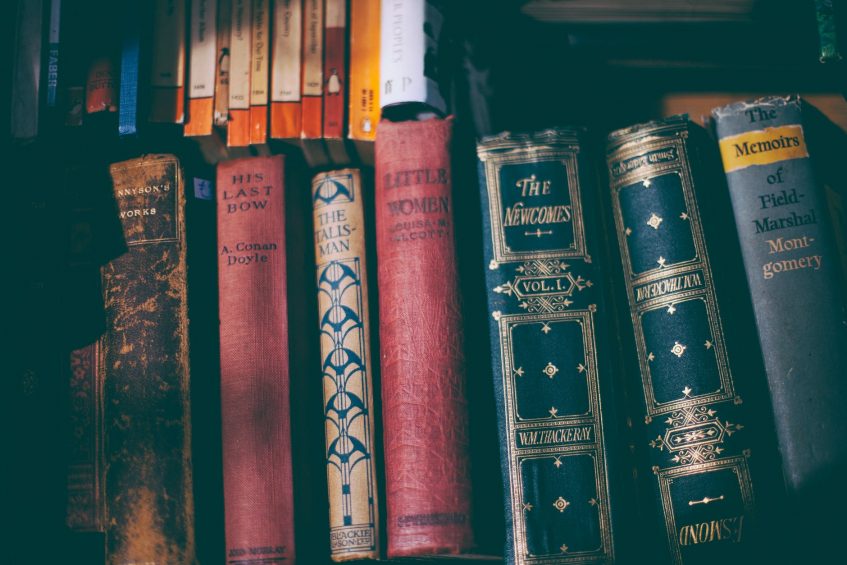 Modified on September 6, 2023
Reading is a valuable skill that transcends scholastic texts and opens up a world of information, creativity, and personal development. Embracing many literary genres may be a transforming experience for college students, enhancing their academic path and preparing them for the chances and difficulties that lie ahead. Beyond the walls of classrooms and study halls, books provide a window into other philosophies, historical periods, and cultural viewpoints.
Beyond the pages of fictitious or non-fictional material, reading has several advantages. Reading great materials may provide students with a feeling of direction and inspiration that will inspire them to pursue their goals with unflinching tenacity.
The books that are available to college students cover a wide spectrum of insights and knowledge, whether it is digging into the depths of classic literature, studying the complexity of human behavior in non-fiction, or immersing oneself in the entrepreneurial wisdom of experienced brains.
This piece will explore some key book genres that every college student should think about reading. Each genre has the power to mold young minds, extend perspectives, and pique the curiosity that will lead them to a future filled with opportunities, from the timeless draw of fiction to the practical wisdom of career development and entrepreneurship. So let's set out on a literary trip to find the greatest books for college students that will help them achieve academic brilliance and personal improvement.
Fiction
College students should make it a practice to read outside of their academic texts to expand their horizons and develop their imagination. In particular, fiction novels have the enchanted power to take readers to far-off places, spark contemplation, and arouse empathy. Some of the finest fiction books are discussed in this section, which is why every college student should think about including them on their reading list.
1. "1984" by George Orwell
Readers are still impacted by the chilling and prophetic dystopian thriller "1984" today. George Orwell's grim portrayal of a totalitarian society run by Big Brother explores concerns of monitoring, misinformation, and the erosion of individual freedom. Winston Smith, the main character, embarks on a risky adventure to challenge the oppressive system and save his humanity in a future world where free thought is outlawed.
2. "The Great Gatsby" by F. Scott Fitzgerald
Readers are taken to the roaring 1920s, a time of spectacular parties and societal excess, in "The Great Gatsby." In his book, F. Scott Fitzgerald chronicles the enigmatic wealthy Jay Gatsby's pursuit of the American Dream and his love for the elusive Daisy Buchanan. Fitzgerald explores the complexity of the human heart and the illusion of wealth with lyrical writing and evocative storytelling, allowing readers to reflect on the pursuit of happiness and the effects of unfettered ambition.
3. "The Alchemist" by Paulo Coelho
Paulo Coelho's soul-stirring and transforming book "The Alchemist" follows a shepherd kid named Santiago on a spiritual quest in search of his aspirations. The magnificent Sahara desert serves as the setting for this novel, which explores the concepts of destiny, purpose, and following one's real calling. Readers receive reminders of the value of listening to their emotions and pursuing their passions, regardless of how outlandish they may seem, via Santiago's experiences with a knowledgeable alchemist.
Non-fiction
For college students, non-fiction reading acts as a window into the real world, giving them a compelling lens through which to investigate a range of topics, gain insightful understanding, and widen their intellectual horizons. Non-fiction books offer a different type of enchantment—the wonder of comprehending the intricacies of our world and the extraordinary stories of actual people and events—in contrast to fiction, which sparks our imagination and whisks us away to fanciful worlds.
Non-fiction books include a wealth of knowledge and inspiration for college students hoping to advance their academic careers and personal development.
These books offer light on numerous dimensions of the human experience, challenging our viewpoints and fostering our curiosity. They cover anything from scientific discoveries to societal challenges, historical incidents to personal tales. Reading non-fiction may be a beneficial addition to academic study as college students get ready to negotiate the complexities of their chosen disciplines and start a path of self-discovery.
1. "Sapiens: A Brief History of Humankind" by Yuval Noah Harari
Yuval Noah Harari takes readers on a remarkable voyage through human history in "Sapiens," starting with the earliest foraging phases and ending with the present period of technological developments. Through a thorough examination of the crucial revolutions that molded human society, Harari's insightful study explains how Homo sapiens came to be the dominant species. The expansive breadth and illuminating storylines of "Sapiens" encourage readers to reflect on their role in the universe and the evolution of our species.
2. "The Immortal Life of Henrietta Lacks" by Rebecca Skloot
This book is an engrossing synthesis of philosophy, history, and human experience. Henrietta Lacks, an African-American lady whose cancer cells were accidentally extracted for scientific study, has a compelling narrative that Rebecca Skloot reveals. These cells, sometimes known as HeLa cells, played a significant role in medical progress but also brought up serious ethical issues. This book is a riveting read for any college student passionate about science and social justice because Skloot's moving tale challenges readers to think about the nexus of racism, consent, and medical advancement.
3. "Outliers: The Story of Success" by Malcolm Gladwell
Malcolm Gladwell challenges conventional beliefs that skill and effort alone may lead to extraordinary achievement in his book "Outliers," which explores the components that go into such accomplishment. Gladwell explores the contribution of cultural background, opportunity, and practice in producing amazing achievements via compelling anecdotes and data-driven research. "Outliers" offers excellent lessons for college students, inspiring them to consider their pathways to success and the importance of grabbing chances.
4. "Educated" by Tara Westover
"Educated," Tara Westover's book, is an engrossing account of fortitude, education, and self-discovery. Westover surmounted many challenges while growing up in a survivalist family in rural Idaho to pursue a career in teaching, finally receiving a Ph.D. from Cambridge University. Her experience highlights the transformational potential of knowledge and the effects of letting go of limiting ideas. College students are motivated by "Educated" to recognize the value of education and the significance of questioning social conventions.
5. "Becoming" by Michelle Obama
Michelle Obama's autobiography, "Becoming," details her life's journey from a modest upbringing on Chicago's South Side to becoming the country's first African-American First Lady. Obama recounts her experiences, hardships, and victories with openness and grace while imparting insightful lessons about activism, leadership, and perseverance. This inspirational book inspires college students to embrace their travels and find their individual routes to changing the world for the better.
Practical Guides for College Success: Empowering Your Academic Journey
College life is an exciting and changing time, filled with new adventures, intellectual challenges, and personal development. The world outside of textbooks is vital for college students' growth, even while the classroom offers the necessary information. Practical college success books provide vital tips, tricks, and motivation for navigating the intricacies of higher education and becoming ready for a prosperous future.
1. "How to Win Friends and Influence People" by Dale Carnegie
"How to Win Friends and Influence People," a timeless classic by Dale Carnegie, offers priceless insights into interpersonal relationships and successful communication. This book provides helpful advice on enhancing interpersonal interactions, developing good connections, and amicably resolving issues as college students negotiate social dynamics and form new partnerships. Students who follow Carnegie's ideas will be better equipped to negotiate networking situations, work together on group projects, and create long-lasting, meaningful connections that advance their personal and professional success.
2. Meg Jay's "The Defining Decade: Why Your Twenties Matter and How to Make the Most of Them Now"
In "The Defining Decade," psychologist Meg Jay discusses the importance of the 1920s in determining one's course in life. To dispel the myth that the 1920s were carefree and unimportant, this useful book exhorts college students to make the most of this decade. Jay stresses the need of making wise decisions about jobs, relationships, and personal growth during this crucial era of life by using interesting case studies and relatable stories.
3. "The 5 Elements of Effective Thinking" by Edward B. Burger and Michael Starbird
College students who read "The 5 Elements of Effective Thinking" will be given the critical cognitive skills they need to improve their learning and problem-solving abilities. Five key ideas are presented by authors Edward B. Burger and Michael Starbird that encourage students to approach problems creatively and with confidence. These ideas include comprehending things thoroughly and making errors. This book encourages students to adopt a growth mindset and to value inquiry and lifelong learning.
4. Ben Casnocha abs Reid Hoffman's "The Start-Up of You: Adapt to the Future, Invest in Yourself, and Transform Your Career"
The book "The Start-Up of You" encourages college students to think of themselves as self-employed business people by drawing comparisons between career growth and entrepreneurship. Reid Hoffman and Ben Casnocha stress the value of investing in ongoing skill development and adjusting to a work environment that is changing quickly. College students may position themselves for success and adjust to the changing professional landscape by developing an entrepreneurial attitude and a network of supporters.
Career Development and Entrepreneurship: Nurturing the Path to Success
The road to success for college students takes them far from the campus. The world of employment and business may be exciting and intimidating to navigate. College students can consult books that give insightful perspectives and helpful guidance to arm themselves with the information and mentality necessary to succeed in these fields.
1. "Lean In: Women, Work, and the Will to Lead" by Sheryl Sandberg
In her book "Lean In," former Facebook COO Sheryl Sandberg examines the difficulties women have at work and offers encouraging suggestions to support women in pursuing leadership positions and achieving their career objectives. Women should "lean in" to their jobs, according to Sandberg, by taking advantage of chances, fighting for what they deserve, and encouraging one another. This book is a priceless tool for college students, particularly young women, as they get ready to seek leadership roles with confidence and tenacity in the industry.
2. "Rich Dad Poor Dad" by Robert T. Kiyosaki
"Rich Dad Poor Dad" challenges accepted beliefs about money and investments in addition to imparting crucial lessons about financial literacy and wealth development. Robert Kiyosaki talks about having two contrasting father models as a child: one who is "rich" in terms of financial literacy and another who, although having a successful job, is "poor" in that regard. In order to ensure a secure and prosperous future, this book urges college students to think carefully about finances, investments, and their desire for financial education.
3. Blake Masters and Peter Thiel's "Zero to One: Notes on Startups, or How to Build the Future"
In "Zero to One," entrepreneurs Peter Thiel and Blake Masters provide advice on creating ground-breaking enterprises. Instead of competing in already established markets, Thiel emphasizes the need of developing and monopolizing new ones. This book will challenge and enlighten college students who want to start their businesses by encouraging them to think creatively and aspire for innovation.
4. "Crush It!: Why NOW Is the Time to Cash In on Your Passion" by Gary Vaynerchuk
To transform their hobbies into successful businesses, ambitious entrepreneurs should read Gary Vaynerchuk's inspirational book "Crush It!" Vaynerchuk promotes using social media and contemporary technologies to establish personal brands and connect with a large audience.
5. Eric Ries' The Lean Startup: How Today's Entrepreneurs Use Continuous Innovation to Create Radically Successful Businesses
The book "The Lean Startup" popularized the idea of "lean" concepts for business, emphasizing quick prototyping, client input, and ongoing development. Entrepreneurs can launch products rapidly, learn from mistakes, and iterate to build successful businesses with the help of Eric Ries. This book is a goldmine for college students interested in entrepreneurship since it stresses how crucial adaptation and customer-centricity are in the startup industry.