A Guide on How to Survive Summer School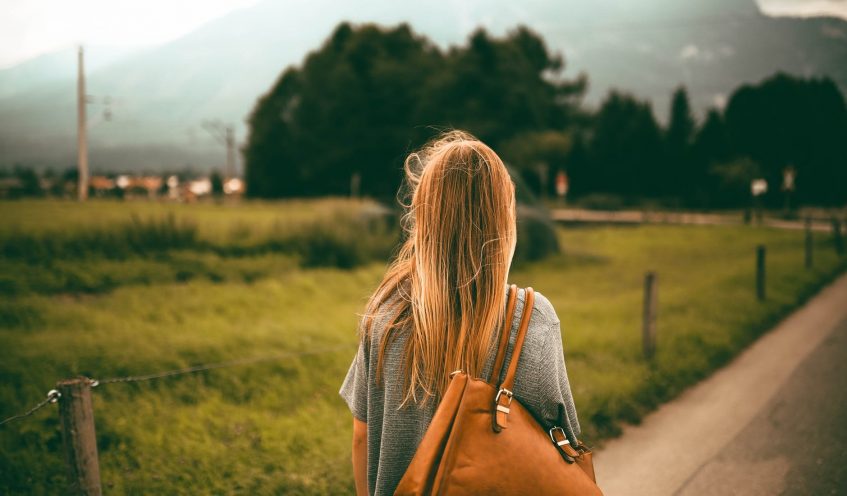 Summer school is a great option for students who have to catch up or for those who just want to lighten their load throughout the normal semesters. These extra units might be the ones that will save your grades, but they might also bring a lot of stress and spoil your summer. If you want to know how you can survive summer school and save your happy summer, read the tips that we have found for you.
1. Take It Easy
We all know that our attitude defines our behavior and mood. It can even affect your productivity and performance at school. How many times did you notice that when you're bored, sad, depressed, or overall not interested in the subject, you just can't study well? Basically, what you always have to do is try to keep a positive approach.
Even if you are not that excited about going to summer school this year, ask yourself a question: "Will anything change if you keep concentrating on the bad aspects?" You might be considering canceling all these plans for the sake of enjoying your summer, but think twice – you had a reason to go there first. Remind yourself about that reason and believe that you are not messing your summer up, as you still can have a fun time while going classes.
So, just keep calm and study.
2. Get Enough Sleep
This is what every person should do no matter what the time of the year is or what they do. Studying is just as hard as working, so you need to have rest in order to be productive and feel well. We know that summer is the perfect time to sit until dawn with your friends, chatting and having fun, but try to avoid it. You won't thank yourself when getting up in the morning for classes if you had too little sleep.
It's not a secret that your sleep has a significant influence on your productivity and your brain activity. If you decide to go to summer school, you need to get the most out of it. You don't want summer school to be a waste of time and effort, right? So, in order to gain knowledge and boost your grades, put a little effort into studying and a healthy sleep schedule will help you with it. Don't sacrifice your rest hours – if your assignments keep you awake in the middle of the night, you should definitely request our help.
3. Make Friends
Going to summer school isn't easy. However, not having anyone to talk to while you're there is even harder. Making friends with people from your class is a great way to make summer school less boring and tedious.
You can also do your homework together – this also will help you a lot. Don't miss your chance to make great friends. Who knows, maybe you'll end up with life-long friends.
If you already have your friends going to summer school with you, make sure you are in the same class, you can ask your counselor to put you together. This will help you make it through the day.
4. Don't Push Yourself Too Much
As was said earlier, you have a reason to go to summer school and you need to get the most out of it. However, that doesn't mean that you should sit all summer only studying. It means that you need to gain essential knowledge, not a headache.
Everything should be balanced. Avoid running to extremes – you will only develop a negative attitude towards learning. Alternate studying and having fun. Go for a walk, go to a party, meet up with your friends, visit movie theaters or clubs – in other words, don't isolate yourself from the world. If you also need to find a summer job, check out our article with the best part-time jobs ideas.
5. Take Online Classes If Possible
Some summer schools offer online courses which are very convenient for students who want to visit other places in summer. Moreover, it might give you a chance to sleep as long as you want without having to get up early and going for classes.
Online classes are arguably not as good as regular classes because you don't have an opportunity to interact with your teacher and classmates as much. However, students who are diligent, organized, and disciplined can do very well in online learning.
6. Establish a Schedule
Establishing a schedule is very important for any student. It helps to adjust to a studying routine and trains your brain to be more productive needed. If you have an established schedule throughout your regular semesters, you probably know how convenient they are. So, you might keep following the same schedule in summer.
Going to bed at the same time every day helps you fall asleep quicker, while eating your meals on time helps your digestive system to function better. So, create a schedule that will allow you to study, dedicate time to hobbies, eat, and rest. Get an app that will help you schedule your studies and track your assignments – you will definitely find them useful. We have an article that will help you to pick the most convenient app.
Wrapping Up
Summer school isn't always something that you "want to do." Often, they are something that you "have to do." However, even if you have to go to summer school, you don't have to feel bad about it. Summer classes help you stay focused and disciplined, in other words, keep you attentive and ready to learn.
Even if it's hard for you to imagine that you might enjoy summer school, just give it a try. You might spend your time there learning, while also making a lot of friends. The way you spend your summer mainly depends on how you treat it. Surviving through your summer school might turn into truly enjoying it.