Should You Graduate From College Early?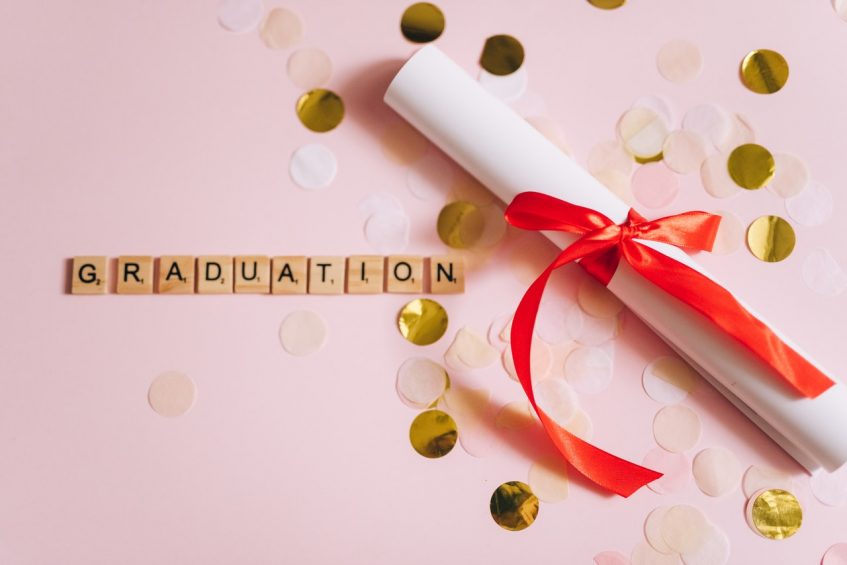 Graduating from college is an exciting event. Many students are looking forward to receiving their diploma and forgetting about all the boring assignments, challenging projects, and nerve-racking exams. However, there are also students who really enjoy their college years and who are not that excited about college to end. Of course, it all depends on whether your college experience meets your expectations and whether you are lucky enough to befriend great people.
Not everyone is that lucky. Wrong major choice, lack of friends, conflicts with mates or professors, not that much exciting course program, too difficult assignments, college tuition cost – all of these things might make you think of graduating from college early to start your career as soon as possible. Though it seems to be a great option, you should definitely keep reading this post to learn about all the pros and cons of such a decision in order to make the right choice.
Why Students Choose to Graduate Early
The most common motive for students to graduate early is the cost of tuition and other expenses such as rent, books, meals, etc. Not everyone is able to pay for their college life for four years in a row. Many students try to avoid additional expenses and minimize their tuition costs by graduating early from college. This often allows to save up to $50000 in case of graduating in three years compared to full-time studying.
Others simply want to start their career sooner. It's not a surprise to learn that students, in general, are not that much excited about having to spend four or more years in college. They are willing to start their adulthood by entering the workforce if they really know what their goals are.
There are also students who just don't want to spend that much time on something that they are not very interested in. It happens to many students who picked the wrong major or made a mistake choosing a college. It's much more common than you might think. And while for some students switching colleges and transferring is solutions, others just prefer to finish their studying faster.
What Should You Do if You Want to Graduate Early?
Before we move on to the pros and cons of graduating early, we should find out what it is like to graduate early and what you will have to do in this case. 
First of all, in order to graduate, you have to fulfill all the required courses. If you want to graduate earlier, it means that you need to spend more time studying, take more classes, and sometimes rush with your tests and assignments. Here are a few tips for you.
Don't switch your major. Drastically switching majors means that you will have to take all the required courses from the very start as they vary for different majors. Thus, your graduation will delay. Only a small number of courses can be transferred when you change your major significantly from one field to another.

Take as many credits as you can. If your college charges a set amount for your tuition, it's better to get the maximum number of credits possible. Mix challenging classes with more easy ones to balance your load. Having a good advisor at this step will help you significantly.

CLEP/AP. These exams are known for credits granted in case of successful passing. This means that you can instantly earn 3-6 credits for subjects that you have already studied in high school. Not every college accepts the results, so make sure you do your research.

Summer courses. Yes, summer is supposed to be the time for college students to relax and rest, but if you want to graduate early, you will have to take summer courses. At least one or two throughout the summer. This will help a lot.
These tips above generally work equally well for students of various colleges, but you should definitely check what your college's requirements and opportunities regarding early graduation are.
Pros and Cons of Graduating From College Early
So, now it's time to look at both sides of the medal and see if graduating early is worth the hustle. You should definitely decide yourself if you are willing to take intensive courses but graduate a year or even earlier. 
Pros
Saving a lot of money on tuition. As it was said earlier, saving money for one or more years of tuition is significant. Starting your work career with a large student loan might be quite stressful, so it's not a surprise that for the majority of students, this benefit is the decisive argument in favor of early graduation.

Saving time. Not everyone has the time to be away from their family, party, and study without a rush. Many people have to pay their bills, help their families, and be there for their close ones. Saving a year or two of your time is more than just a benefit – it might be the changing point in your life and career.

A chance to move forward. Grad school takes a lot of time and dedication. As well as starting your own business or moving to another step of education. Saving a semester or two seems not much, but in perspective can really make graduating early worth it.
Cons
Spending the majority of your time studying. Taking more classes means having less free time than normally you would spend partying, socializing, or resting. Of course, it doesn't mean that all that you will be doing is studying. Absolutely not. But the rhythm of your life will definitely not be as relaxed as for the rest of the students (if it can be called relaxed, of course). Non-academic experience in college will be most likely missed, and you will not get the same college experience as your peers.

Stress and deadlines. More credit means more stress as well as more assignments to complete with less time on each one. If you are ready to meet tight deadlines and hours of research and writing, then you can't be scared of all that comes with early graduation. If not, you should either consider changing your mind or turn to our team for help.

Less flexibility of your schedule. When you take more classes than your peers, you have a less flexible daily schedule, which means that it will be much harder for you to have a part-time job. So, with a perspective of saving money, you might lose some opportunities to earn money at the moment or get a desirable internship.
As you can see, graduating early is not impossible, though it will require dedication and effort. Some students are able to take up to 24 credits every semester and graduate in 2.5 years. It doesn't mean that you should do the same. It means that if you know that you are able to do this and avoid burnout and mental health issues, there is nothing that can stop you.