How to Write a Heart-Melting Graduation Speech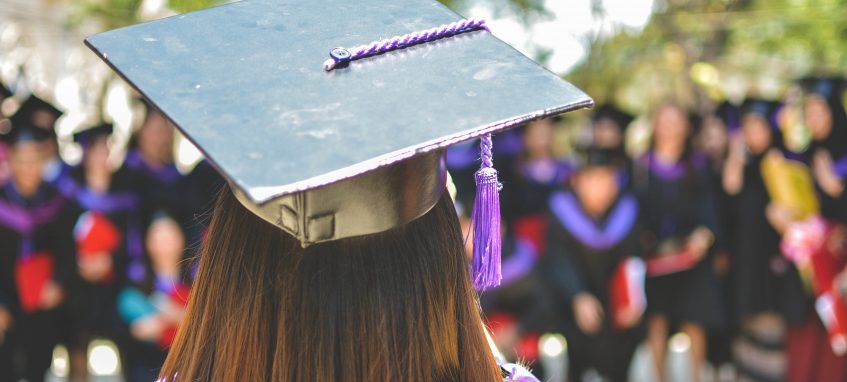 College is almost left behind.
You've finished top in your class.
You put in all the time to get those straight As and impress the pants off your teachers.
Now you expect to leave school on a speech that has to be impressive for both – faculty stuff and your fellow graduates.
You need to write a speech that makes them laugh, cry, and think.
It's up to you to distill 4-6 years of heartbreaking sacrifice, agonizing defeat, and tons of embarrassing party stories into 10 minutes. In order to make your mark on your graduating class, you need to employ some of these vital speech-writing skills.
Introduction (One Minute)
You need to start your speech with something that gets their attention. While you might be tempted to go serious from the first instant, people respond to humor much better. Take advantage of your captive audience by hitting them with about a minute of solid college jokes.
You can make good fun of your Dean, you can laugh about how much "research" you had to do to get your degree in Criminal Studies, or you can just tell about the time you woke up in the toilet.
Do:
Make sure you test out your potential jokes ahead of time to ensure that they land well.
Don't:
Do not start your introduction with how much you don't want to give a speech. Not only is it boring, but it instantly shows everyone that they shouldn't listen to you.
Your Story (3-4 Minutes)
Here's where you start to bring it down to a level. Now that you've got them laughing, you want to tell them a story. This needs to be a true story that has a lot of heart.
Were you raised in the Foster Care system?
Did you finish school despite being a paraplegic?
This is what they really want to hear. They want to be inspired by the fact that you, like they, have overcome nearly insurmountable odds to come to this point in your life.
Do:
Explain both the trials and accomplishments over the last years of your life. If you don't have anything (which is unlikely), choose a great historical figure, important professor, or your mom. Everyone loves their mom on graduation day.
Don't:
Lie or make fun of anyone who has helped you. Remember, your audience wants to be uplifted and inspired. Make sure that even the darkest story always hints that there will be light at the end of the tunnel.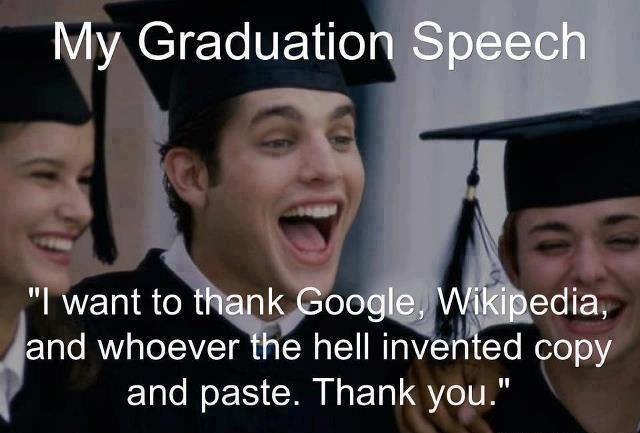 Connect With Your Audience (3-4 Minutes)
Once you have shared your story, it's time to make this story about your audience. Just like you, they have been through hard things. Some of them are single parents, some of them have lost loved ones, some of them took decades to complete their degree. And, through it all, they've been dedicated to following their dreams. Congratulate them on their success and show them that your success is really just the success that you all share together.
Do:
Remember all the different people who you are representing. You are representing the poor, the lonely, the popular, the minorities, the gay, the straight. Honestly call out the fact that you are no better than they are, and that each one of you have accomplished something great.
Don't:
Make fun of any individual or group that you represent. It's your duty to represent the best in every one of the 50-50,000 people who are wearing caps and gowns. Respect their sacrifices and make your speech about them.
Conclusion (1-2 Minutes)
This is the end part, where you wrap everything together into one heart wrenching ball. Complete your speech by showing your audience who they could be and how each of the hard and wonderful moments of their life have led to this day. Express how their actions today will affect generations of children. Show them that they are the true heroes.
Do:
Look inside yourself and find the most true thing you know about who you are and who you can be. Then tell them that they have the same power, and that today is where their future begins.
Don't:
Be afraid to cry. If you're doing it right, you will realize how amazing it is that you have accomplished this goal – and so will they. They will look back on this speech and thank you for giving them a singular moment of inspiration on this momentous day.
Is your graduation speech ready but you are scared to death to deliver it? Find out how to memorize your speech and  how to overcome the stage fright to stay calm on this important day!
Can't write it by yourself, keep in mind that our experts are ready to write your speech for you.