Guide to Writing a Dialogue in an Essay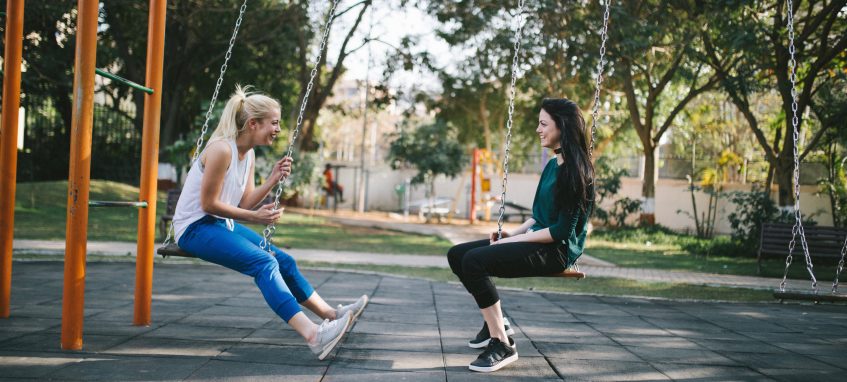 Modified on September 9, 2022
Composing a dialogue is one of the most intricate parts of essay writing. Many students instantly realize that crafting a good dialogue within the context of a story takes a lot of time and requires more work that simply describing the events. And that's not surprising as a dialogue should not simply present the direct quotations from different characters but bring the story to life.
If you are unsure about how to use dialogue in your essay, read on. Let's figure out the main rules and standards together!
Moving the Story Forward
The main role of a dialogue is to help the story move forward by presenting conversations and thoughts. You can use a dialogue to speed up the pace of your essay if you feel that the narration slows it down or you can use it as a break between the long and overwhelming paragraphs. When writing conversations, you need to remember a few important things:
Dialogues move the action, set the scene, explain the descriptions and predict the reactions and activities. They can do all these things at once, so don't use the conversations to just convey the information.
Remind yourself of the character's voice to write a dialogue that sounds like a real speech. You may even use some grammatical mistakes to show the realistic conversation but make sure that you keep the balance between the actual talk and readability.
Always use the speech as a characterization tool. From your words, a reader should understand a lot about the character: morality, background, appearance, etc.
To advance the story, your dialogues should sound natural, not forced, and clear. At the same time, the conversations have to convey the characters' emotions and show the reader how they interact with each other.
Using Thoughts in Dialogue
Using thoughts and memories in the conversation can also show the important details of your story. This indirect dialogue is another way to change ideas without the quotations. You may also use a combination of direct and indirect dialogue for emphasis. It looks like this:
Billy and I moved on to the next painting.
"That's the ugliest thing I've ever seen." He curled his lip in disgust.
Well, I thought he was the ugliest thing I'd ever seen, and told him so.
"And also, you stink. But most of all, your taste in art stinks."
To reveal emotions and thoughts, you need to use the sensory details: tasting, smelling, hearing, seeing. Try to show what is going on, don't tell. Thus, your essay will be more realistic and engaging for your reader.
Formatting Your Dialogue
The right format and style are key to the successful dialogue. Correct punctuation, tags and paragraphs are even more significant than the quotations themselves. Without following the main rules, it would be hopelessly confusing to understand who is speaking. Therefore, make sure that you format your dialogue accordingly.
Rule 1: Punctuation goes inside quotations.
"I'll call you tomorrow!" Anna screamed.
Make sure to use two quotation marks for speech and one mark for speech within the speech. Even such a small thing as using the quotation marks can poorly reflect on your essay.
Rule 2: A new speaker – a new line.
If you have several characters in your essay, it's important to know who is speaking. With the line break, your reader won't be confused.
"I wish I could fly," John said longingly.
"Why don't you grow wings, then?" Sarah snapped back.
If there is the action connected with a character, describe it in the same paragraph, then start a new line.
Rule 3: Break up dialogue in two parts.
It's annoying to wait until the end of a speech to put a dialogue tag because it is unclear for a long time who is speaking. That's why is it better to write the first thought, place a comma and tag, and then continue the dialogue.
"I can't believe I failed the exam," said Ben. "I studied and studied, but somehow I choked and left most of it blank."
As you see, all dialogues follow a simple guideline. Keep the main rules in mind and start writing a dialogue to convey your message!