Fashion Blogs for College Students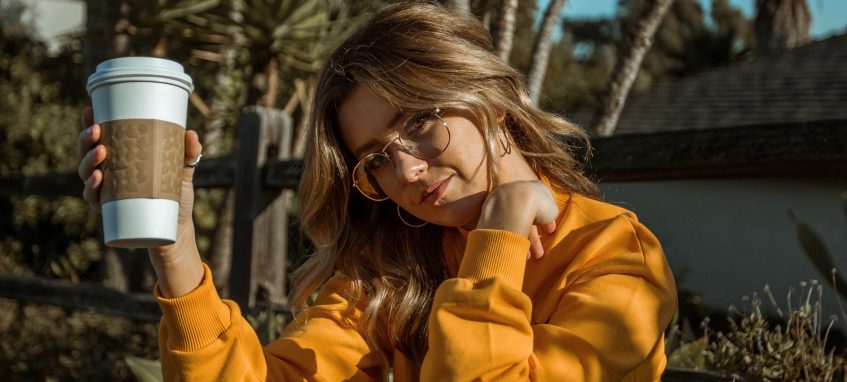 College is a special time for young women (and men) when they've flown the coop and are on their own for the first time. Being in a different city surrounded by people from all over the country, it's one of the most influential times for fashion changes in your life.
Of course you want to make an impression on your peers and make a statement about who you are as you enter this new world. These blogs can give you the inspiration you're seeking to explore new trends and find your fashion niche. And, of course, how to do all of that on a student's budget…
College Fashion
For the fashion conscious college student who wants to keep up with the latest trends in campus style, this blog will show you how to pull off a pair of pom pom shorts for both day and evening wear, how to make a plaid skirt cool and feed your fashion inspiration with pop culture images from Game of Thrones to Jean-Michel Basquiat.
collegefashion.net
A Beautiful Mess
This is the perfect blog for the craftsy, DIY college student. For those who want to make their dorm room not only the place they sleep, but their home away from home, you'll find lots of tips on budget home décor such as a home-made tassle rug or wall hanging using only a ball of yarn. In their fashion section a host of DIY fashion tips to set you apart from your classmates. You'll be the envy of campus with your home-made feather block dress. Missing your pet dog or cat from home? Learn how to make a pair of personalized pajamas with their image on them.
abeautifulmess.com
Kendi Everyday
Want to know how to wear this season's hottest colors? How about what to wear on your first date with a new beau? And how to double up on denim with a blouse and jeans. Fashionista Kendi brings you her own personal shopping and fashion tips for you to devour at will. Feast on it!
kendieveryday.com
Love, Lenore
Another personal blog for the young and fashionable, this blog shows you how to get the best styles from shops like Anthropologie, Forever 21, H&M and Nordstroms. She offers tips for every kind of fashion situation including weddings, travel and holiday. Her curated wish list will have you saving up for your next shopping experience.
lovelenore.com
Millennielle
This blog by fashion expert Coco caters to the tastes of college students and millenials. What to wear to music festivals, how to get the best looks on a student's budget and the brands with the most enduring fashion status. You can address her with your fashion emergencies and read her tips on how to make the most of modern life.
millennielle.com
The Houndstooth
Straight out of DC, this blog is dedicated to showing off the Capital's street fashion. One of the few fashion sites for both boys and girls, you'll get your inspiration from real people who turn heads on the streets of Washington.
thehoundstoothblog.com
Necessary & Proper
This is almost the fashion blog equivalent of the show Mad Men, with photos and articles that promote the high life of successful men and women. You'll learn how to rub elbows with high society at polo matches and how to mix the perfect cocktail, all while looking your absolute best next to your beau in khakis (or a tartan) and you in your grandmother's pearls.
necessary-and-proper.com
I Spy DIY
If you live to create your own look with DIY projects, this is the blog for you. Lots of inspiration on how to personalize your denim jacket to how to make the perfect spring dress, to how to make versatile earrings for any outfit. Get inspiration for looks you can't buy in a store.
ispydiy.com
The Budget Babe
As promised by the blog title, this site will show you how to find the look you want without having to drop the cash you don't have. You'll learn how to find discount versions of big label trends, where to shop and how to throw together a complete look for less.
thebudgetbabe.com
Whether your style inspiration comes from the Hamptons or the streets of DC, whether you like brand names or prefer to DIY, this list of blogs has it all for today's college student. Happy shopping!