60 Best Gifts for College Students in 2023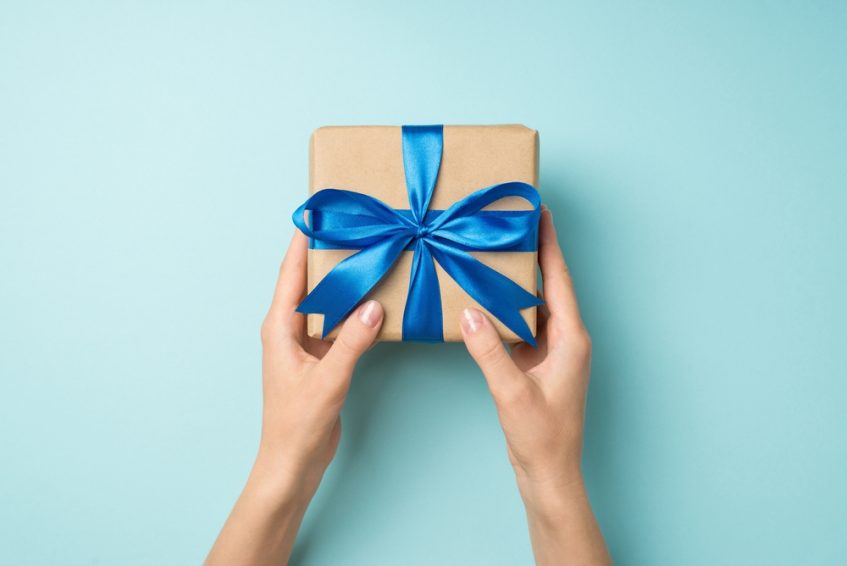 Going to college is a big move in someone's life, just like the phase where a larva becomes a pupa and prepares for its significant transformation of becoming a butterfly. College is the pupa phase where students prepare for the transformation into adulthood.
We can all agree that college students have a lot on their plate, from juggling classes, doing assignments, and internships to studying late at night. Living the college life is fun but tiring. So if someone is starting their college journey, whether it's a family member or friend, show them some love by getting them a gift that will not only show that you support them but will save them time and make their college experience even more memorable.
Deciding what to get a college student is not the easiest decision. But don't worry. We have come to your rescue! Today we share the 60 best gifts for college students in 2023. These gifts are not only fun and practical but will surely put a smile on any college student's face. And who knows? Maybe some of these gifts are something they totally forgot to get themselves.
Are you ready? Let's get started!
This Apple 2020 MacBook Air Laptop has a stunning 13.3-inch retina display, and its performance is out of this world. It has 8GB of unified memory, which makes it faster and more responsive. Its battery lasts longer than ever, with up to 18 hours of battery life.
This laptop is a great gift idea for a college student. It is so user-friendly, and its stunning display will make their coursework come to life. Its superfast memory will allow students to open multiple tabs at once when they need to do research for homework or assignments. The laptop is lightweight, so college students can throw it in their bag or a large purse and head to class.
They also don't have to worry about charging the laptop every 5 minutes, as the battery life will allow them to work on it all day. Gone are the days when students took notes with pen and paper. Now laptops make note-taking so much easier, and you can actually see what you wrote afterward.
Get a college student this amazing Mac laptop. They can use it to study, watch their favorite movies, and even video call their friends when bored. It is a gift they can use even after college.
The iPad mini might be small, but oh boy, is it powerful. It has better portability than a laptop and a larger display than a phone.
It makes an excellent gift for a college student who does not own a laptop or does own one but requires something more portable. Students can quickly put the iPad in their bags and head to class. The iPad makes it easy to take notes and to read. An iPad mini is a college student's recipe for straight A's. Jip, we said it! Drawing and making sketches is also super fun and perfect if you want your creativity to blossom. Who knows? The iPad may be the recipe for straight A's and the secret to creating masterpieces and becoming the next da Vinci.
This Apple Pencil 2nd generation is compatible with the following devices:
iPad Pro 12.9 inch (3rd, 4th, 5th, and 6th generation)
iPad Pro 11 inch (1st, 2nd, 3rd, and 4th generation)
iPad Air (4th and 5th generation)
iPad mini (6th generation).
This Apple pencil charges and attaches magnetically. It also makes sketching, note-taking, and editing of documents super easy because of the "imperceptible lag, pixel-perfect precision, pressure sensitivity, and tilt features" that the pen has.
The Apple Pencil is an excellent gift for a college student who owns an iPad or mini but doesn't have a pencil. Taking notes in class, doing summaries and creating sketches from the textbook, or just playing around and creating doodles will be a walk in the park with the Apple pencil.
Get the college student in your life the Apple pencil. It is a gift they will not only want but that they need.
These Apple AirPods are so easy to set up! The AirPods come with a case that they can also charge in. These Airpods give you more than 24 hours of listening time. You even have quick access to Siri by just saying "Hi, Siri." How cool is that?
Apple AirPods are among the best gifts for a college student who is up and about. The AirPods make doing homework, studying, and cleaning up their dorm or apartment super fun. There are no wires in your way, and you can freely move around. It is also great for just chilling and zoning out, which we all need now and again.
You don't have to worry about the Airpod falling out of your ear, as it will fit perfectly. And the sound quality is just fantastic!
It is a gift any college student will be happy to receive.
These Beats wireless noise-canceling over-ear headphones have a high performance and excellent quality and can last the entire day. They look sleek and super stylish, and you can block out the world for as long as you want.
Every college student needs a pair of Beats, whether heading to the gym and wanting to listen to music, playing relaxing music while studying, or just blocking out the noise from their loud dorm partners.
By getting a college student a pair of Beats, you give them the ability to live their life with background music. And I'm sure no college student would say no to that.
They say, "A picture is worth a thousand words." And with this Fujifilm Instax Mini Camera, you can capture everything in the moment. The kit comes with the Instax mini camera, camera case and strap, and 60 sheets, enough for 60 photos. It also has a photo album, a selfie lens, and a cleaning cloth.
This will make the perfect gift for college students as they can take photos with their friends in the moment and instantly have the photos after they take them. It helps college students to make their special moments last forever.
It is a cute idea for students to take and hang these photos on their bedroom or living room wall as it makes such pretty decoration pieces. And each day, you are surrounded by those who love and care for you. Now what else could you ask for?
Now you can print out the lovely pictures you take with your phone with this stunning Mini Link smartphone printer. It's easy, fast, and the photos are of high quality. Just download the free app, connect it to the Fujifilm printer, and watch how your memories come to life before you.
Getting this printer for a college student is such a thoughtful idea. The photos of the special memories are not forgotten about or deleted on their phone but printed out to be remembered and kept forever. It will also comfort the students if they miss their friends or family, as they can look at the printed photos in their frames or on the walls and feel less lonely.
This fast magnetic wireless charger magnetically attaches itself to your phone. This makes it convenient and easy to go about your day and travel without worrying if you left your charger or if the place you're at does not have charging facilities.
This is perfect for college students because, let's be honest, students are lost without their phones. Being on their phone 24/7, their battery drains quickly, and they forget to charge it. But with this fast magnetic wireless charger, that is a worry of the past.
College students are always in stressful situations, but having a dead phone should not be one of those situations. So get the student in your life a wireless magnetic fast charger and help them avoid stressful situations. This wireless charger will save not only their phone's life but their life too.
Charging your phone when the power supply is on the opposite side of the room can be a pain in the you-know-what. But there must be a way you can solve this problem without moving the entire room. Jip, a long charger is the solution.
With this 10-foot fast iPhone charger, college students can comfortably charge their phones while lying in bed or working at their desks without worrying if the cable is too short.
Now this is a gift college students may not think they need, but it will make things so much easier for them. After using this 10-foot charger, they won't be able to imagine their lives without it. It is a simple gift, but it is convenient.
This waterproof Bluetooth speaker is everything you need to make your party lit. The sound is immaculate, and you can enjoy long-lasting playtime. The speaker is tough and water-resistant. You don't have to worry about spills, splashes, weather conditions, or rough use.
The speaker also has vibrant lighting effects to bring more life and energy to your party. And more than two devices can connect at the same time, making it twice as fun.
It is a great gift to get college students as the speaker will bring life to any party they go to or host. Multiple students can connect to the speaker, and everyone can dance and sing their heart out to their favorite music. They also don't have to worry about spilling their drinks on it because of its water-resistant feature. Any college student will be happy to receive this as a gift.
This Amazifit band fitness tracker is Amazing! Daily charging is something of the past with this fitness tracker, as it has a 15-day battery life. The device also comes with an Amazon built-in Alexa, so you can ask Alexa to set alarms, find out what the weather is for the day or create a shopping list for you.
This fitness tracker has the following features: 24/7 heart rate, stress, and sleep tracker, blood oxygen saturation monitor, and a women's health tracker.
This is ideal for college students who want to monitor their health, sleeping patterns, stress levels, or step count. Not only is this gift helping students stay active, but it is helping them be more in tune with themselves and their bodies. The 15-day battery life also makes it convenient for students as they don't have to carry the charger with them when they are going to a friend's house or if they are going on vacation.
It is always essential to put your health first. So get this fitness tracker for the college person you know and feel at ease that it will help them prioritize their health.
With the robot vacuum's powerful suction feature, it quickly removes dust, dog hair, etc., and leaves you with a clean floor. Don't worry; the robot vacuum has advanced navigation and sensors, so it won't ruin your walls or furniture by getting stuck. Due to its slim body design, the robot vacuum can easily go under furniture and beds to reach places we usually miss or can't reach.
In only 3 steps, you can connect to the app to manage the robot vacuum's features and settings. You can even set up cleaning schedules. And don't worry. If your network is down, it can still do its thing.
Let's face it college students sometimes don't even have time to make themselves a proper meal, let alone clean their apartment. And let's be honest, they wouldn't do it if they had the time. This makes the robot vacuum the perfect gift for a college student as their apartment or dorm room will always be spotless without them having to lift a finger.
This voice recorder might have a simple design, but it provides high-quality and clear voice recordings. It supports up to 45 hours of continuous recording, which is impressive! It is super easy to use. If you can work with a smartphone, you will be able to work with this recorder.
It has 16 levels that you can adjust. You can play it slowly to hear every word, or play it a bit faster. You can also jump to the exact time you want to play, which is very convenient.
This is one of the best gifts a college student can get, as it will help them immensely during their classes. They can just sit back, press the record button, and relax. This way, they don't miss a word that the professor says. It is easy and convenient and will help students get those A's.
This mini projector has a large projection screen that will bring you a movie theater experience. The stereo speakers provide you with sound quality that is crystal clear.
This mini projector will be great for college students who want to host movie nights with their friends. It will create a great and fun environment that everyone can enjoy. What makes this mini projector even better is that it is portable and can connect to multiple devices. You can connect your phone, share photos, and even watch games. This is sure to make any student's college experience more enjoyable and memorable.
The Echo Dot has features that make your life easier and more convenient. Its design is super cool and aesthetically pleasing and will look great in any room. It also has an LED clock display that looks super stylish. Whether you want to set a timer for baking cookies, set the alarm to wake up before an important meeting or for a class, or turn on the lights or wifi, the Echo Dot can do it all. All you have to say is Hi, Alexa, and ask your question.
It is great for college students as it will look stylish and modern in their apartment or dorm. They can see the time, set study timers and wake-up alarms, and wake up in a good mood without feeling that they want to hit the alarm clock with a baseball bat, or is that just us?
Waking up with a smile on your face, ready to take on the day and be on time, is something college students need, and the Echo Dot will make it happen.
This ring light kit has everything you need to take the perfect selfie. From a tripod, tablet, and phone holder to a desktop tripod and selfie light, this kit will help you level up your photo game.
Any college student would love to receive this ring light set as a gift. They can take great selfies with their friends, film TikToks and look more professional if they have a virtual job interview.
You can never go wrong in getting a ring light for a college student. It will be a light in their college life.
This Levoit air purifier has multiple filter choices that will help you find relief. It also has a high performance and a sleek design. It is great to get rid of the particles that cause allergies. This device will work great in a college dorm or apartment to filter the air and eliminate the stuffiness.
It makes a great gift for college students all year round. Especially those students who experience allergies or who quickly get sick. So say goodbye to stuffy and runny noses and hello to clean air when this air purifier is around.
This oil diffuser is simply gorgeous. It has such a magical look to it. You can use it as an oil diffuser or a night light to create that calming and peaceful atmosphere. It has a cool feature where it shuts itself off when the water levels are too low. It has 4-time setting modes that you can choose from: continues, 1 hour, 4 hours, and 8 hours. You can also choose between 2 mist functions, standard and strong.
You can also choose between 15 ambient light modes and relax and enjoy. Besides its appearance, the best part about this oil diffuser is that it is super quiet.
It is a great gift for college students for their dorm room or apartment to smell like heaven and create a calming and relaxing environment to study and sleep in. And because the device is so quiet, it won't disturb college students when they are studying or sleeping, which is a bonus.
This Mini Keurig might be small, but it makes the perfect amount of coffee. It is stylish and is available in various matte finishes. It also has an auto-off feature that turns the Keurig off 90 seconds after your last cup of coffee. This helps you to save energy; how awesome is that?
This Mini Keurig is perfect for a small college apartment or dorm. Students need caffeine to survive those long study nights. And a Keurig will be every student's lifesaver. Just turn the Keurig on, wait for your cup of coffee to brew, and you will have a cup of energy to keep you going. Oh, and there's the convenience of it turning itself off.
Get the Keurig for the college student in your life. It is sure to "cure" all their problems.
This mini air fryer will make a perfect addition to your kitchen. It is a 4-in-1. It can fry, roast, reheat, and broil. It also preheats fast, so you can have crispy food in no time. The instant pot mini air fryer is also super easy to clean with it being non-stick and its tray and basket being dishwasher friendly.
Every college student needs a mini air fryer in their apartment or dorm. Firstly it doesn't take up a lot of space. It is also so easy to use. You just put your food in, choose your setting and have mouth-watering food in a few minutes. It makes a great gift for college students as we all know they don't have time to spend hours preparing themselves comforting food.
Now they can prepare delicious, comforting food in a few minutes and easily clean up afterward. Take care of a college student's tummy by getting them this air fryer.
This Rapid Ramen cooker makes cooking easy. Just throw in your instant ramen and let your microwave do the rest. Have leftovers in the fridge? No problem! Just put them in this cooker and heat them up in the microwave.
This is ideal for college students who don't have a lot of time on their hands. They can have their delicious noodles in minutes, and the best part is that they don't have to worry about cleaning the cooker afterward. They can just pop it in the dishwasher and hit the road. Now that's what we call convenience!
This mini fridge is super sleek. It is lightweight, small, and convenient. With just the touch of a button, you can adjust the temperature to your liking. It is compact and portable. Now that is not something you say about a fridge every day.
This is great for a college student's apartment or dorm. They can keep their own drinks and snacks in their room or even skincare products, and they don't have to worry about other students using their things.
This gift is thoughtful and practical.
You have heard about smartphones and smartwatches, but have you heard about smart water bottles? Well, this Hidrate Spark Pro smart water bottle glows with a LED light to remind you to drink water. It also tracks your water intake via an app.
This is a fun and helpful gift for college students as it will help them remember to drink water. Another cool feature of this smart water bottle is that you will never lose it as it tracks where your water bottle was last. Its fast charging feature allows students to always have their smart water bottle and stay hydrated.
This gift is practical and aesthetically pleasing, which makes it even more perfect.
Make the best popcorn you have ever had with this deluxe stirring popcorn maker. It is quick and easy to make your movie-style popcorn. The lid has built-in measuring cups, so you can easily add your desired kernel amount. It also has a butter melting tray which adds butter while the popcorn cooks so you can have lovely buttery popcorn.
This is a fun gift for a college student, as popcorn is always a hit at movie nights or if friends are hanging out. It also comes with a lid so you can pop the top on and store your movie-like popcorn for later to enjoy.
This popcorn maker is also small and aesthetically pleasing. It will look great displayed in a student's dorm or apartment. A popcorn maker that makes good popcorn and looks good is always a win.
A cookbook always comes in handy when you don't know what to make or are not the best cook. This easy college cookbook contains 75 recipes that are quick and affordable.
It is excellent for college students who don't have a lot of time or money or know how to make their own food. With this cookbook, they can create delicious meals with ease every day. This cookbook will help college students save money because they no longer have to eat out; they can quickly whip something up from these 75 yummy recipes. Yummy food and a happy tummy, that's the perfect combo!
These 12 Pack Dishwasher Safe Reusable Storage Bags are great for lunches and snacks, organizing things in your home, or packing stuff for traveling. They are easy to seal, durable, and leakproof. They are also freezer and dishwasher-safe.
It might sound silly, but this makes a pretty cool gift for college students as they can easily pack themselves lunch or snacks for classes and reuse it afterward. It is a simple gift, but it will be more useful than you think.
This 6-minute journal will help you focus on what's important and achieve your goals. It will help you be less distracted and be more productive. Each day you can take 6 minutes to plan your tasks, which will help you be one step closer to reaching your success.
A success journal will benefit college students by helping them stay on track with their daily activities and goals. It will help them get more organized, regain their purpose, and succeed in their college life.
Having a structure and goals to motivate you in college is very important, and this 6-minute journal is the secret to success.
This is a backpack that is not only safe but spacious too. It has a sturdy and comfortable design with adjustable and breathable straps that take the stress right off your shoulders. This backpack can fit a 13-inch to a 15.6-inch laptop with the added necessities and pens.
This is the perfect backpack to get a college student. They need something durable and that can last them a long time. It also comes with a USB port design, making it easy for college students to charge their phones.
It is a backpack that will bring happiness and convenience to any college student. A student who has a strong and fierce bag is a student who can conquer the world.
This LED Desk lamp has everything to make your working and study time more enjoyable. Its 256 color-changing base sets the mood and creates a fun atmosphere. It has an LCD screen, pencil holder, clock, and calendar.
This study desk lamp is excellent for college students to make their late-night studying more enjoyable. There is a place for their pens, color-changing LEDs to create a relaxing study environment, a calendar and time to keep track of important dates and times, and a USB to charge their phones.
It has everything college students need in one lamp.
This desk phone holder is an excellent accessory to get for your desk. Its design is sleek, stable, and elegant. It also has cushions that hold your phone in place and prevents it from scratching. The phone holder also has a hole where your charger can go through to make charging your phone while in the holder possible.
It is a gift that will benefit college students as they can easily attach their phones to the phone holder and do research, listen to music, or watch videos. It will definitely take college students' study experience to the next level.
This desk organizer is so easy to set up. It helps save space and keep your desk organized and neat.
It is the perfect organizer for college students to keep all their notebooks, textbooks, and accessories for doing homework or studying. There is even space for their files. Help college students to make studying fun by giving them this desk organizer. An organized student is a happy student.
Get organized this year by investing in reusable sticky notes. You can easily stick them to your bedroom wall, laptop, and even fridge and never forget to do something again.
These dry-erase reusable sticky notes make students' lives so much easier as they can easily make notes on the different colored sticky notes and erase them when they are done. It saves paper and money and makes studying fun. We love this!
This portable safe box is practical, durable, and compact. It is even waterproof. This safe box is ideal for college students with valuable things they want to store away, like cash, jewelry, or technology.
This safe box is great because they can take it with them wherever they travel. And everything stays together and is protected inside. College students can decide on a special code that only they will know to keep their things secure.
Give the college student in your life this safety box so they can feel secure and don't have to worry about their valuable things going missing.
Having good quality luggage always comes in handy. And this carry-on spinner will be an excellent choice when traveling. This hardshell spinner is durable, water-resistant, and scratch resistant.
It also has a built-in USB port, interior power bank compartment, and type c port to charge your phone easily.
This makes it great for college students who want to travel during the year or go home during the vacation. Packing will no longer be a headache for students but a treat. So get this hardshell expandable spinner for a college student today!
These 3 pots of succulents are stylish and elegant and make incredible decorations. The motivational quotes also add a beautiful touch.
It is a great idea to get these succulents for college students because it will liven up their apartment or dorm room. They also don't have to worry about remembering to water the succulents every day as it is artificial. Beautiful decor and not worrying about killing the plants sounds like a win-win.
This weighted blanket is comfy, soft, and great all year round. It is especially great for college students who experience restless nights.
The weighted blanket will comfort them, reduce their stress and make it feel like someone is giving them a tight hug.
Blankets always make great gifts, but weighted ones are even better. If the college student in your life is experiencing sleepless nights, get them this blanket, as it will improve their overall sleep quality.
This folding Ottoman is multi-purpose. You can use it as a footstool, coffee table, or small chair. You can also use it to store your books or stationery.
This is great for a dorm or apartment of a college student as it saves them space. They can store their books or accessories and use them as a coffee table or cute chair for decoration or for friends to sit on if they come over.
Gifts that are pretty and practical are always a great combination.
We always have things that take up space, whether too many clothes, accessories, or toys. These things cause unnecessary clutter in our homes. If you want a solution to your clutter problem, these smart cube under-bed storage bags will be your answer.
These under-bed storage bags will especially be great for college students who want to take all their clothes or accessories with them but need more storage space in their apartment or dorm.
They can easily store these bags under their bed, resulting in a neat and organized apartment with no clutter.
This good vibes neon sign will definitely make a statement and spread positive energy in any room you put it in. It is super easy to install. All you have to do is put it up against a wall, switch it on, and enjoy the dreamy experience.
Getting this for a college student, you are helping them showcase their style and bring personality and positivity to any dull space. It will also be perfect when they are hosting a party with their friends or celebrating their birthday. Neon light always creates "good vibes."
This picture frame set is simple but elegant and perfect for decoration purposes. It will be a great gift idea for college students to decorate their apartments or dorms. The appearance of the frames will give their apartment or dorm a modern look and make it appear more homey.
And let's be honest, we all feel better if we have a photo we can look at of the loved ones in our life. So get the college student in your life this set of frames and add that homey and comforting vibe.
This folding chair is elegant, stylish, and super cozy. It is convenient and practical as you can set it up when you want to display it and have people over and fold it back up again if you are done using it.
It will look great in a college apartment or dorm. It is also great for relaxing and reading books. The chair is also great if you have your college friends over, as you can just fold it up afterward when your friends have gone home.
An organizer and a place to store your items are always a bonus. This organizer is multi-purpose. You can use it to store literally anything, whether it is household items or work accessories.
It is a great idea to get these organizers for college students. Storing their stationery, books, makeup, or even snacks will be very helpful. It will keep their apartment or dorm organized, and they can even use it as a side table or bedside table.
This lightweight tote bag is tote-ally awesome. It is available in many different color options, and you can DIY it to your liking.
Although it is simple, it makes a great gift for college students. They can use it for their groceries or even books, or they can use it as an actual handbag. And the best part is that it is reusable.
This l-shaped corner shower caddy is perfect for holding your shower products. It saves up a lot of space, and it looks super stylish. It has an open grid design which allows for maximum air ventilation and for the water to easily pass through.
This is perfect for college students who share a bathroom and want to separate their products from the other students. It also adds a special touch to the bathroom and makes things look more organized.
Using the Luna 3 for 1 minute will eliminate excess sebum, oil, and dirt. Skincare is very important to let our skin look young and fresh. The Luna 3 gives you a smoother and more youthful appearance. Download the app, connect your device, and allow the Foreo Luna to do its magic.
The Luna 3 is the perfect gift for college students, who tend to get so busy that they neglect their skincare routine. This skincare device will make their skincare routine fun again, and it will help them relax and get rid of some stress. The best part is that it will only take 1 minute of their time.
Give the college student in your life the gift of perfect skin by getting them the Luna 3.
This e.l.f skincare set is suited for all skin types. It will keep your skin hydrated and looking younger for longer. Our favorite part is that it is travel friendly, so you can do your skincare on the go.
You can never go wrong by buying skin care products for someone. They will make an excellent gift for college students who don't have time to do a skincare routine. These products will help students to take care of their skin even if it's on the go.
This sleep eye mask is soft and comfortable and puts no pressure on your eyes. It is fully adjustable, so you don't have to worry about your hair getting caught up in it. You can also blink freely. This sleeping mask dims your bright future so that you can get a good night's rest.
This will make another thoughtful gift for a college student. Stress can cause a lot of sleepless nights, but this sleeping mask will help a college student sleep like a baby. It will also help if they share a room with another student and the other student is still up and awake with their lights on and they want to sleep.
This stunning sleep mask gives them the gift of a peaceful night of sleep. And trust us, no student will say no to this.
The Maybelline lash mascara will give you lightweight, long, and volumized lashes. With this mascara, you don't have to worry about flakiness or smudges.
This is a great gift idea for a college student. Who doesn't want their lashes to look on fleek all the time? Students also don't have to worry about their eyes looking like a panda's as it is smudge and flake-proof. They can apply it in the morning before classes, and it will still look flawless by the end of the day.
This mascara is a product every college student needs in their makeup bag.
This Maybelline Lifter gloss gives your lips a shine and makes them appear smoother and fuller. It adds a gorgeous color to your lips without making them sticky.
This Maybelline Lifter gloss is a great gift option for college students, as their lips will always look moisturized and gorgeous. It will pull their look together effortlessly and make them look put together every day, even if they aren't.
The gloss has the power to make any college student who's self-conscious about their lips feel confident and make their lips look kiss worthy.
This toilet spray is a literal lifesaver. All you have to do is spray a few sprays in the toilet bowl, do your thang, and the spray will prevent the odor from reaching the air. Say goodbye to odors with just a few sprays.
This is a gift that college students might not think of buying themselves but that they definitely need, especially if they share a bathroom with other students. With this Poo-Pourri toilet spray, students will never experience a poo-blem again.
This toilet brush design is absolutely adorable. It is small but definitely does its work and will steal the show when you have friends or guests over. It is made of high quality, and the design is cute and hygienic.
This is not something a college student will think about getting for their apartment, which makes it a great gift. It is also a fun design they can laugh and joke about whenever they visit the bathroom. The gift is fun but functional at the same time.
There is nothing better than fuzzy fluffy socks. We always need socks because, for some reason, one of the socks always decides to break up the relationship and go missing, or their enemy is on the rise again (the washing machine).
These fuzzy socks have the most comfortable material to keep your feet warm and cozy as if you are walking on clouds. Socks are an excellent gift for anyone, especially college students because they must be comfortable and warm during the colder months. And it is always nice to feel cozy when you are studying.
These socks will also be great with any outfit a college student chooses. Any college student will be overjoyed to receive these socks as a gift.
Give your feet some love by getting yourself some comfy loafers. Your feet never get a day off, so providing them with comfortable shoes is the least you can do. These loafers are designed for comfort and have built-in memory foam cushioned insoles to support your feet. The shoe is lightweight, and its particular form makes it possible for your feet to move freely.
These shoes are great for college students who are on their feet most of the day attending classes and must walk all over campus. They are stylish but comfortable, and your feet will thank you. Any college student will appreciate these loafers.
These slippers are warm, cozy, and perfect for winter. They are perfect for walking inside or outside. And their design is just adorable.
It makes the perfect gift for college students, as in the winter, they are all about comfort and warmth, and that is exactly what these cuties are about. They can even attend their classes in these if they really want to. The best part is that these slippers are lightweight, so it won't feel like you are walking around campus with weights on your feet.
Cuteness and comfort are very important for slippers, and these slippers check all the boxes.
These leggings are a staple piece you need in your closet. It is stretchy, has tummy control, and is super comfortable.
Leggings are the perfect piece of clothing to get a college student because they are versatile and comfortable. Leggings are great for class and going out with your friends afterward because they can be styled up or down.
Gift a college student a gift of comfort by getting them a pair of these leggings. It is a gift they will definitely appreciate.
A fluffy teddy-like robe is necessary for your closet (sorry, that's the rules!) This robe is not only comfortable and soft, but you will feel like a teddy bear. Robes are great for wearing after a warm bath or shower if it's cold and you want to throw something fluffy and comfy on or you just want to lounge around and relax.
This is a great gift for college students. It can be like a comfort blanket for them. And it is great for that cold late-night studying. When you are comfy and warm, you are likely to study better. So get a college student the gift of comfort and warmth with this fluffy warm fleece robe.
This pillow is a piece of heaven with its honeycombed GelFlex layer and Talalay latex core flex design. It supports your neck and head and allows you to have a peaceful night's rest no matter what position you sleep in. Its material helps it stay cool all night, so you don't have to turn your pillow around during the night. It is also a great pillow option for people with allergies because it is made from food-grade, recyclable, and food-contact-grade material.
This is a great gift for a college student as students need a good night's rest. They will be in dreamland as soon as their head hits this pillow.
Have fun with family and friends and decide who is the funniest. It is a fun gift to get college students who are obsessed with memes or humor. It will be very entertaining at parties, and everybody will have a great time. Laughing is the best medicine to relieve stress. And this board game is sure to make you laugh your head off.
When you have run out of ideas on what to buy someone, an Amazon gift card is definitely the way to go. It gives them the option to buy whatever they want. It is a great gift option for college students as they can choose whatever they like and get it whenever they wish to. It is a very affordable and versatile gift that any college student will appreciate.
With a Spotify Premium gift card, you are giving someone a year of unlimited great music for any occasion. It makes an excellent gift for college students as they can enjoy any music of their choice. It will definitely come in handy when they are studying, working out, or hosting fun parties. No college student will say no to great music.
Final Thoughts
College is a stressful step in any person's life. There is a lot of change happening and things to adjust to. It also approaches so fast that most of the time, when students start college, they haven't thought about half the things they will need. That's why we have compiled a fun and functional list of things college students will need and would absolutely love to receive as a gift.
What was your favorite gift mentioned in this article? Let us know in the comments below.
Here are some words of wisdom. If you have a friend or family member in college, support them and tell them you will be there every step of the way, even though they might be miles and miles away. And if you're a college student, know this journey may look tough, but you will get through this. You are now in your pupa face and will soon transform into a beautiful butterfly. So enjoy your college experience because it goes by so quickly. Good luck, guys.