Ways for Students to Go Green on Campus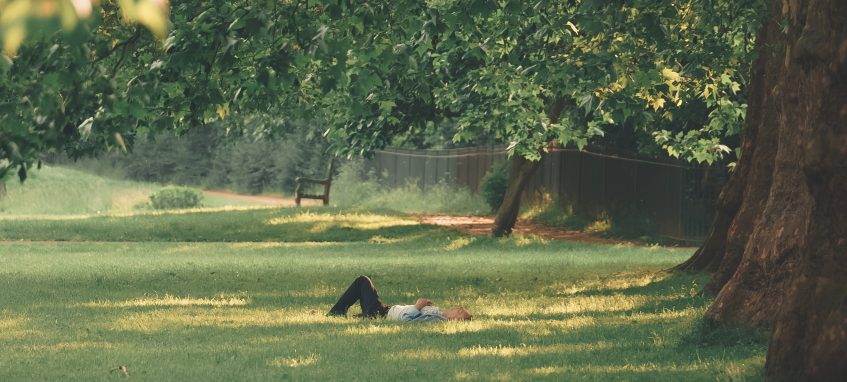 There are so many things to take care of at college: studies, relationships with fellow students, making time for you job, homework and partying. The list is far from being complete. Nevertheless, one thing appears to be missing: paying attention to the world around you. In fact, you can apply environmentally-friendly mindset in different spheres of your college activities. Don't worry though: with the tips we've collected it won't take too long. Plus, you may even have fun with it!
Study Hall
Technology may be of great help in terms of being environmentally aware. There's no need to turn to super-complicated gimmicks at the very beginning. You can do something as simple as take notes on your laptop or tablet during lectures. Lots of people type faster than they write anyway. So why not try to cut down on use of paper and make learning process more efficient? Plus, you can find plenty of awesome note-taking tools on the web.
Moving Around
You're not a threat to the environment, in case your study facilities are within walking distance. In case you've got to face the challenge of commute on a daily basis, there's a field for improvement. You are free to choose something from a pretty wide range of options: get a bike, opt for public transport instead of driving on your own or carpool. These options will definitely add colors to your life: you'll get an unprecedented chance to get fitter, make new friends and, most importantly, cut down on your carbon dioxide emissions.
Furnishing the Room
This one will come in handy to those, going to live in a dorm. Instead of spending tons of money to buy brand-new stuff for your new home, go for the used things. This initiative is beneficial for a number of reasons: less things will end up on a dump, you'll save the money and gain an opportunity to unleash your creativity. Who says used stuff has to be old and ugly? Get some decorating materials and go wild!
Another thing you could do here is to get energy efficient light bulbs. Not only they are a great way to save energy but also to minimize the number of errands to run, as you'll have to buy them much less frequently.
Dining Hall
We are what we eat. We also are how we eat. You can follow the environmentally-friendly direction in a number of ways. First, you can join a clean plate campaign. The meaning is that you are to take the amount of food you're definitely able to finish. It helps reduce the level of food waste and gradually teach you to be a more reasonable consumer.
Second, you can go further and talk to the nutritionist in your college to know exactly what goes into your meals and where it comes from. Buying seasonal and local products is a powerful tool of being healthier and contributing to the reduction of negative impact of industrial farming onto the climate change.
Third, you should learn to avoid buying bottled water in a cafeteria. Get a refillable one and renew the supply in a water fountain. Less plastic garbage, cleaner land and air and a stylish accessory in your backpack – sounds like goals, doesn't it?
Shopping
Can you count all the plastic bags, you've brought home from the mall by now? Most probably, there will be a huge pile of these. Next time you go shopping, choose yourself a nice reusable bag. You'll obviously cut down on plastic waste and may even develop smarter consumer habits: why would you buy another not-that-necessary thing, if it doesn't fit into your bag? Once again, benefit both for the nature and the wallet.
Shower
Depending on the equipment, installed in your shower facilities, a single shower may use up to 50 gallons of water. Think of the volumes you can save, having reduced showering time to 5 minutes? Or else, having turned off the water, when shampooing or soaping? The change can be massive. You're the one to do the switch.
Everywhere
Reuse and recycle. As much as possible. The stuff you throw away often turns into a toxic layer, wrapped around our planet. Looking for textbooks for a new academic year, try to find the used ones and pass them to the next generations. Use the print-outs you get as a place to take notes, draw or write your "to-do" lists for the day. Sort the trash, if your campus or neighborhood offers such an opportunity. Pick the good brands, using local and organic materials to produce their goods.
The ways to go green are numerous. Pick the one to your liking and follow it. Doing something useful actually feels good. Don't rid yourself of that!