Unusual Things to Do for Christmas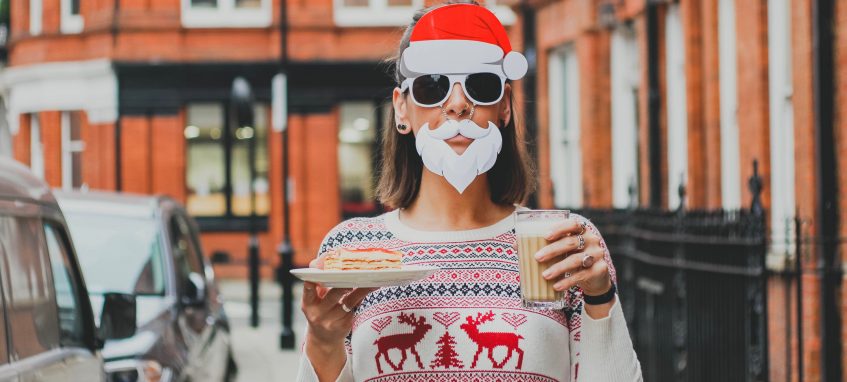 When you come home for Christmas break this year, bring some creative ideas with you. If you're tired of celebrating things the same way year in and year out, make some suggestions for how to shake things up at your house this holiday. Whether it's celebrating in a new destination or drastically changing the menu, there are lots of ways to make this Christmas different from any other.
If you don't have any ideas that strike you, take some inspiration from this list:
Volunteer
Christmas isn't a day of sharing gifts and feasting for many people. People without homes or families are in need of care during the holidays and volunteering for a soup kitchen or spending time with elderly people in a retirement home can make a huge difference in someone's life. You"ll be surprised how many benefits volunteering can bring you.
Go Camping
Get away from all the commercialized expectations of Christmas and grab your tent and head out into the woods. Warming up by the fire and sleeping under the stars can be a refreshing change from Christmas party mayhem.
Get Out of Town
Go a step further and check out altogether by celebrating Christmas somewhere else this year. Whether it's in a foreign country, or someplace warm like a tropical beach or just someplace different, it can certainly be an alternative to the usual Christmas routine.
Celebrate Christmas Traditions From Around the World
Make a piñata and fill it with coins and candy like in Mexico. In Ukraine, a twelve-course meal is served and the family's youngest child sits by the window to watch for the first star to appear in the sky, signaling that it's time to eat. Or dust off the snow and fire up the barbeque Australian style. Or do everything by candlelight for the entire day like in traditional Swedish lore. Do you want to know more about other Christmas traditions? Check out the blog on interesting facts about Christmas. Some of them will really surprise you!
Fast for the Day
Most Christmas celebrations involve eating a lot of food and drinking a lot of alcohol. Whether you want to avoid packing on the pounds or simply don't wish to participate in the gluttony, fasting on Christmas would certainly be a departure from the norm.
Put on a Christmas Play
Get your family members together and put on a play. Maybe it will be based on an existing play or film like A Christmas Carol or It's a Wonderful Life or A Charlie Brown Christmas or How the Grinch Stole Christmas. Or maybe you'll make up your own play that's totally unique. In any case, it can be a fun and creative way to get into the festivities. You can invite other family members, friends and neighbors to come and watch.
Decorate Your Car
If you think that decorating Christmas trees is too boring, put some tinsel and lights on your car so you can spread Christmas cheer even if you're just driving to the gas station to buy coffee creamer. However, you can make an unusual Christmas tree instead.
Bring a Guest
If you have a friend from school who doesn't have a place to celebrate Christmas this year, bring them home with you and share your family traditions with them.
Rent a Horse-Drawn Sleigh
Depending on where you live, you might be able to rent one of these for the day and get taken around a park. Don't forget to bring some carrots for the horse.
Plant a Tree
This can be a great way to celebrate and spend time together as a family. Also, you'll enjoy the fruits of it in the years to come. If it's a fruit-bearing tree, save some of them during the year and use it to make a pie to eat on Christmas day to commemorate the day you planted it.
Go Vegan
Whether or not you're actually a vegan, it can be a creative way to celebrate this year. Look up some vegan entree and dessert recipes and get your meat-eating father to participate in making it with you.
If you get tired from the same scenario of celebrating Christmas but you still want to party, here you'll find funny party themes for Christmas that you might actually like. Enjoy a unique Christmas this year with some of these fun and unorthodox ways to celebrate!