Turn Campus Leftovers Into Meals in College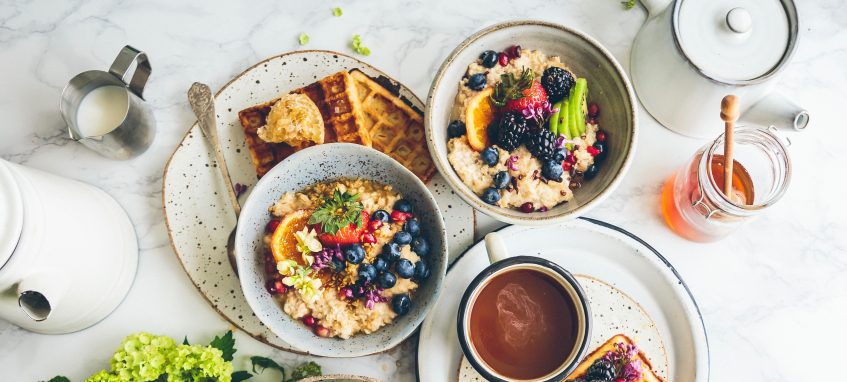 Maybe you've heard of that University of Maryland student who noticed that his campus kitchen ends up with a lot of leftovers and decided to donate them to hungry families. The effort grew into a bigger project and he now runs a nonprofit called Food Recovery Network.
Leftovers have a long history from charity to high cuisine. Did you know that a lot of famous national dishes emerged as a way to do something with leftovers? Pizza is said to have come about as a result of putting leftover ingredients on top of a baked bread base. Gazpacho, the cold Spanish soup is made from leftover stale bread and tomatoes. Bouillabaisse, the French fish soup was made of the leftover fish that the fisherman couldn't sell at the market. Soups, stews, sandwiches, salads, omelets, casseroles and other yummy dishes can all be easily made from leftovers. Below, you'll find some steps for you to make meals out of campus leftovers:
First, you'll need to get permission from your campus kitchen. Obviously, you can't just walk in and start filling up some tupperwares with food. Approach the director of the campus kitchen and maybe a member of student affairs to coordinate how and when you'll have access to campus leftovers. If there are no kitchen facilities in your dorm, you'll need to get access to the campus kitchen facilities. Be patient, respectful and persistent. There's really no good reason why good food should go to waste.
There are basically three categories of leftovers:
Leftover starches
Leftover vegetables
Leftover meat
In the case of there being a lot of leftover starches such as bread, pasta, rice or potatoes, all you need to do is add some vegetables and/or meat to make a great meal. Likewise with the leftover vegetables and meat, you'll just need to bulk up your leftovers by adding some starches. Find some examples below.
Bread
French onion soup – a cheap and delicious meal. Some leftover bread, some onions and cheese is all you need to make this dish.
Bread pudding – beat some eggs, add some milk and cinnamon and bake for a fast, easy dessert.
Sloppy Joes – add some ground beef in tomato sauce for a simple Sloppy Joe.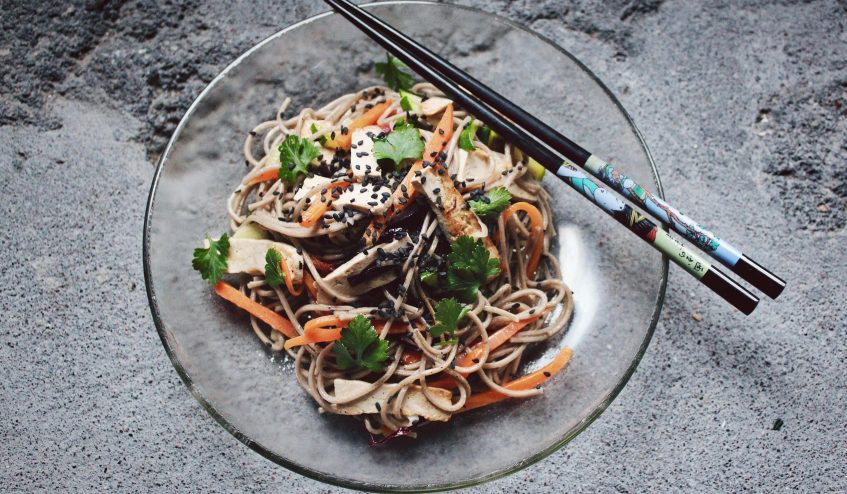 Pasta
Add a can of tomato sauce and a tin of tuna for a quick and yummy tuna pasta dish.
Or fry up some garlic for a quick aglio e olio.
Add a can of peas and some cream and chop up some ham for a creamy option.
Or bake your pasta with some cheese for a simple mac and cheese option.
Rice
Rice balls – just combine the leftover rice with a little cheese, roll in breadcrumbs and deep fry them or bake them. Serve with hot sauce, ketchup, marinara sauce or your condiment of choice.
Rice pudding – make sure the rice doesn't have salt in it first. Then just add milk or coconut milk, an egg, sugar, honey or another sweetener and cinnamon. Raisins are a popular addition, but totally optional.
Stir fried rice – this is the ultimate leftover dish. Throw some veggies (carrots, bell peppers, cabbage, spinach, onion, garlic and whatever else you have) and douse it with soy sauce. Add the rice and stir.
Vegetables
Vegetable soup – a tablet of chicken or vegetable stock and some time are all you need to make this dish. Add rice, noodles or meat.
Veggie omelet – take those leftover veggies and tuck them into an omelet. Easy.
You can also make Pasta Primavera by just adding pasta and some parmesan cheese.
Chicken
Chicken fried rice – just bulk this one up with some rice and you're golden.
Chicken soup – add some veggies, noodles or rice and some chicken stock.
Chicken Caesar salad – chop up the chicken and add it to your salad. The original Caesar salad is with Caesar dressing and romaine lettuce.
Meat
Shepherd's Pie – another legendary leftover's dish, whip up some mash potatoes and layer the meat with some peas, carrots and onions under the mashed potatoes. Top with cheese and bake.
Pasta Bolognese – add some pasta, cream and tomato sauce to the leftover meat and enjoy this traditional Italian dish.
Fish
Fish chowder – add some milk and some corn and carrots or potatoes and you've got yourself a lovely fish chowder.
Shrimp salad – top your salad with some shrimp salad, add dressing and enjoy! Or eat it on a sandwich.
There are infinite ways to enjoy leftovers. What are your favorite leftover recipes?