Top 10 Resources About College Graduate Resume Writing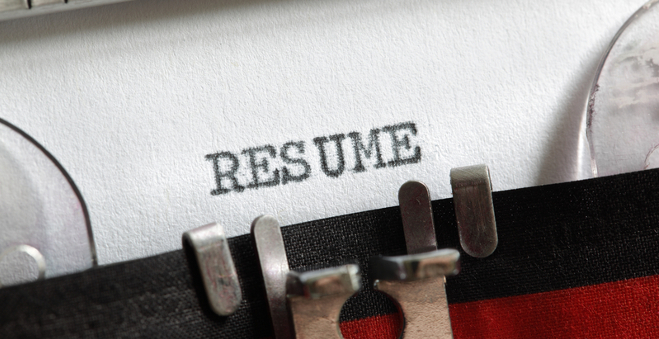 Which is more difficult – making it through college or writing the resume once commencement is behind you? Even though you've spent the past few years writing papers every time you turn around, once you sit down to prepare your first post graduate resume, chances are you'll find yourself with the most intense case of writer's block you've ever had. If it is the case you might need to get acquainted with our step-by-step guide on writing resume. Writing about yourself and your academic accomplishments for a resume can be difficult, but there are some great resources out there that can help make it a lot easier.
Yale Undergraduate Career Services
You may not have scored an Ivy League education, but you can still have a resume that looks like you did. The Yale Undergraduate Career Services website is an amazing resource filled with tips and tricks for everything from creating that resume to acing the interview. With workshops, videos and tips on formatting, the pros at Yale can help you craft an amazing resume that will get you noticed. Their resume writing tips focus mainly on formatting guidelines and the best way t organize your information.
Website Top Tip: Make sure your resume can be read on computers, tablets and smartphones – you never know how the executive you want to impress accesses his or her emails.
Grad to Great
The Grad to Great website offers up advice on resume writing for recent graduates who don't know where to begin. The websites provides sample templates of the three top resume styles that you can download and tweak to fit your own style. They also provide a slew of employment and networking resources and you can follow them on Twitter for a daily nudge.
Website Top Tip: Get back to basics with a resume that features plenty of white space, solid facts about your achievements and a professional approach.
Monster
Of course, if you want to get a job it helps to hit the job networking websites, and Monster has become the King of the Hill. Monster provides more than national job postings, though, they also offer up a number of helpful articles and tutorials for recent graduates as well as those who have been in the game for years.
Website Top Tip: Break free from the traditional chronological format if you're just coming out of college. Use a more modern format that works to highlight your academic, civic and community achievements if you're lacking on real world job experience.
College Grad
The College Grad website looks pretty basic at first glance, but don't let its simplistic style mislead you. The College Grad website packs in plenty of substance – from free resume wizards to samples you can download and make your own. They also offer specialized tips for video or creative resumes for graduates looking into positions in the creative arts or who just want to stand out from the crowd.
Website Top Tip: Treat yourself like a product and it can make it easier to write a resume that focuses on selling you effectively.
College Central
College Central works as a hub connecting college graduates with employers looking to actively hire. They also provide content that focuses both on resume writing and networking in addition to tips on getting a promotion and making the most of your position once you land the job.
Website Top Tip: Build relationships with bosses, co-workers and anyone else you come into contact with from the minute you walk through the door on an interview. Make yourself at home and your interviewer will be better able to imagine you there.
Resume-Help.Org
Resume-Help is another stripped down website that embodies the 'substance over style' philosophy. Their simple and clean website offers up templates, samples and tips on formatting that can help you to create a simple but powerful resume no matter what field you're in.
Website Top Tip: Be specific about your accomplishments. Instead of mentioning that you worked as a manager, mention how many people you managed or the profits the company experienced during that time.
IMDiversity
The IMDiversity website offers a way for employers and candidates to connect on a whole new level. They focus primarily on recent graduates as well as diversity, hence the name. IMDiversity is especially helpful for students who focused mainly on their academics and so may not have the employment experience they think they need.
Website Top Tip: When developing your resume, use volunteer work, committee experience and other social or civic duties to highlight experience and abilities if you're short of real world job experience.
New Grad Life
New Grad Life covers everything recent graduates need to know about approaching the career market, self promotion and nailing the interview. They also offer some job postings, though their positions aren't as varied as some other websites. Their resume help, however, focuses on the newest ways to market yourself, including how to make an online resume pop.
Website Top Tip: When setting up an online resume or portfolio use file sharing systems, your personal blog, RSS Feeds and other web savvy applications to show what you can do across a number of platforms.
Experience
As their name implies, the Experience website is all about getting the experience you need in order to get the career you want. Their career help covers initial resume building, interview skills and tips on internships and continuing education.
Website Top Tip: While creativity is important, don't bombard potential employers with too much. Keep resumes and portfolios clean, stylized and streamlined in order to make the biggest impact.
There's also one website we didn't mention, guess what is it? It's EssayTigers! We've completed several articles on writing resume for college students, including basic resume rules and how to write resume with no job experience. One more way to get help from us is to ask our professional writers for help!