NFL Hater? Alternative Ways to Spend Super Bowl Sunday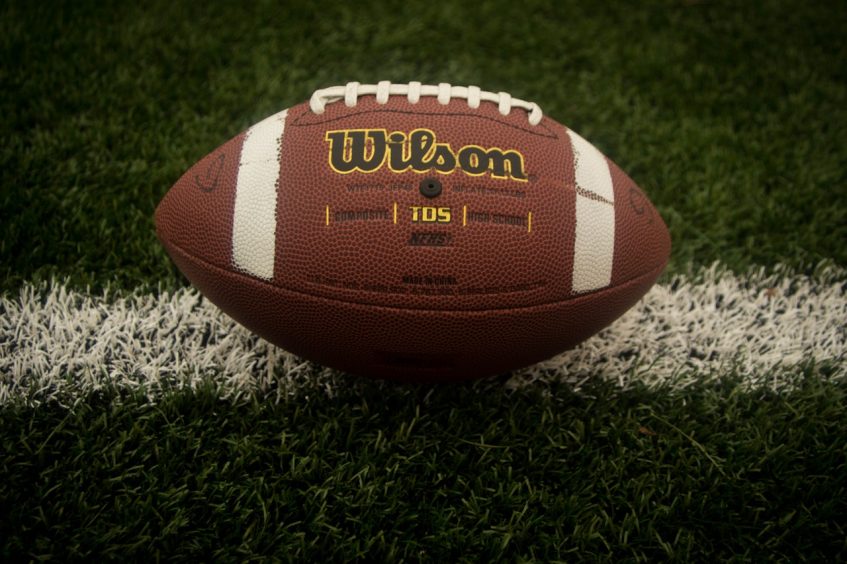 Super Bowl Sunday! Bread and circuses, bread and circuses! Not really into it? That's not a problem and there's nothing wrong with you. Super Bowl haters are no more considered abnormal, non-conformists and aliens. It's not your fault that unlike millions of Americans you know better than sitting in front of TV eating junk food, pretending to understand what's going on and in fact just coming for food and drinking games.
If you are not going for a Super Bowl Party you've got to fill your Sunday with some alternative plans (cause all your friends and relatives and acquaintances will probably be watching football).
Alas, we've put together quite a list of things you can try on Super Bowl Sunday. Fear not. It's not the average, "Go play some Frisbee golf" list of alternatives.
Alternative #1: Do Something Different
In reality this should become a personal philosophy of yours from here on out. Did you do the same stuff today that you did yesterday? How about the day before that? It's time to burst out of your comfort bubble. Do something that makes you uncomfortable. Do something out of the ordinary for "someone like you."
Here's a thought, do something you try to avoid. Or, something you've never done yet out of fear (nothing bad or illegal). Why do it this Sunday? Super Bowl happens every year. Pretty soon the roman numerals will reach a point where absolutely no one has a clue what number it is (we may have already reached this point). But your life is only going to happen this one, very brief and fleeting, time. And remember you've dreamt about the day when you have nothing to do and nobody is bothering you? Well, that's the day, so use it to do something you won't regret about.
Alternative #2: Go Knit Something!
Just kidding.
Alternative #3: Watch TED Talks All Day
You can do everything that the Super Bowl people are doing, just change up the programming to something more "progressive". So chips, BBQ wings, a gargantuan hi-def plasma TV, and a bunch of high achievers (99% of which couldn't make it through try outs in middle school). You'll learn lot's of useful, have mixed emotions, enrich your outlook with fresh ideas.
TED talks are awesome, mind-blowing and inspiring. Pretty close to the Super Bowl, except no one's wearing helmets. If you are not that much into educational programs like TED, you are welcome to replace it with your favourite TV series or old movies you've always wanted to see.
Alternative #4: Pretend The World's Ending…
The idea appeared first in the smosh.com article a couple years ago, but it is still relevant. If you live in a big (or small) sports-nut town, then the streets, movie theatres, and pretty much everywhere else but the sports bars should be empty during the Super Bowl. You could dress up like a medical patient that just woke up out of a coma into the aftermath of the apocalypse where only roaming bands of renegades and zombies still lurk around every corner. Then, just start wandering around. Just remember: "It's fun to pretend, but make sure you don't get overzealous and start looting because this apocalypse is only going to happen until the game is over and you will go to a very real jail."
Alternative #5: Sleep
The semester has only started and you've got lot's of sleepless nights ahead. What's more, New Years wasn't that long ago. And not to mention that students are always sleep deprived. You deserve some rest, and that's the day you can sleep through with no regrets.
Alternative #6: Just Be Absolutely Clueless
Stop being all defensive. Who cares if you don't care about the dang Super Bowl? Why you've being all insecure about this? Just go about your day as if you haven't got clue-one what football is, what the Super Bowl is, or what the big deal is anyway. Twiddle your thumbs, kick some rocks, count some sheep. Whatever floats your boat!
Alternative #8: Try to Awaken the Sports-Hordes
It's true, one of the signs of a crumbling empire is that it turns into mob-rule that craves distractions: games, bread, and circuses. You're right, the world needs saving. Instead of wasting your time watching the Super Bowl, write an epic speech that will inspire the masses, awaken them, enlighten them, and galvanize them to save the rain forest, get income disparity under control, slow down the pace of evolving artificial intelligence! The future of the world is in your hands now!
Alternative #9: Alternative Party
Who said that you can't host a party just because everyone will be watching football? There are lot's of NFL haters, hippies and non-conformists, geeks and intellectuals, and single girls who are also going to ignore Super Bowl Parties and will be more than excited to help you organize the alternative one. The theme of your party may be just that – super bowl hating, with vegan snacks and drinks other than beer. Or you may choose any other theme that is suitable to your mood, and weather, and place where you going to host it.
We are not going to be that cliche to include alternative #10 in the list as you may expect. But if you have any ideas that can be added to our list – share them in the comments!