The Bestest Educational Blogs 2014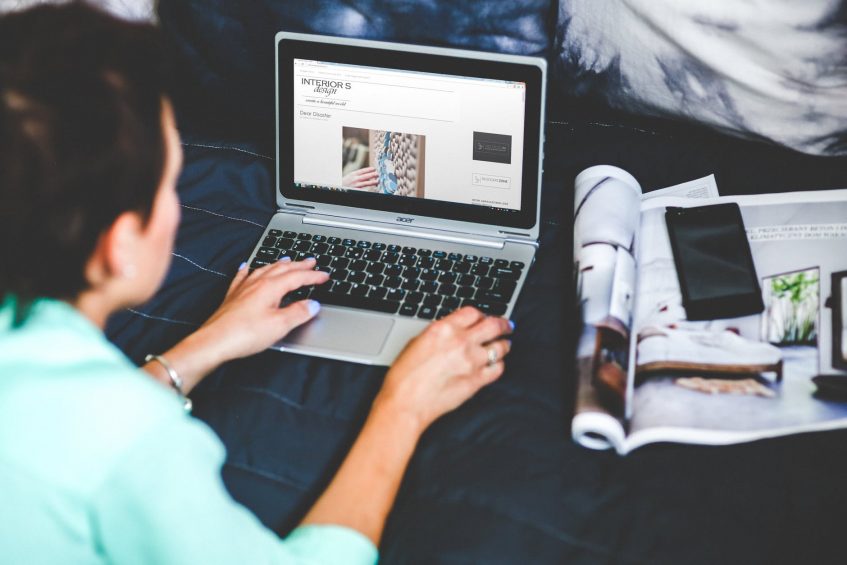 Holiday season has almost started and 2014 is coming to the end. Seems like it's a perfect time to look back, make an overview of the year's most popular trends and projects, give some praise and appreciation to those who were successful, useful, supportive and made difference in 2014.
That's why we made a list of blogs on education and college life, which in our opinion provide valuable tips, cover important issues, offer fresh ideas and have their own unique voice.
For your convenience, blogs are divided into sections according to the theme, purpose and authorship. With no further delay, meet our top educational blogs 2014!
Teachers' Blogs 2014
Great teachers are usually education enthusiasts. They are following latest trends and are willing to share their experince, knowledge and skills with fellow teachers and students. Following authoritative educators' blogs you will not only get valuable study tips, but will understand your professors' and their requirements better.
The Nerdy Teacher (thenerdyteacher.com)
Insights into education, modern technologies and other nerdy things.
Hunting English (huntingenglish.com)
Practical learning tips, study strategies and excellent infographics
MathyCathy's Blog (mathycathy.com/blog)
Progressive views on education, ideas to understand math better with the help of modern technologies.
DY/Dan (blog.mrmeyer.com)
Mind games, math theories, conference overviews and ways to make math more attractive for students
Joanne Jacobs Blog (joannejacobs.com)
Controversial issues, educational news and extracurricular activities for educators and students
Students' and Graduates' Blogs
Students usually have not so much time to blog. However, those who do find time, can share a lot of interesting about study hacks and college life with student eyes. Graduates have even more to tell about their experience of college survival.
That Girl Magazine (thatgirlmag.com)
Brown University student, linguistics major with a special world outlook
A Law Student's Journey (threeyearsofdeath.blogspot.com)
Former law student sharing tips on law school survival
Aspiring Docs Diaries (aspiringdocsdiaries.org)
Collective blog by medical students for medical students
The English Student (theenglishstudent.com/blog)
Master in Adult Education Jenny shares learning materials, language learning tips and motivation
College Life Blogs
Want to know more about college life even before it actually begins? Want to be aware of latest trends, news and every aspect of college life? Fortunately, there are blogs versatile and dynamic enough to cover chaotic college life in its fullest!
Her Campus (hercampus.com)
A stylish girly blog about everything a college student may be interested in
Seventeen (seventeen.com)
College life tips mixed with beauty and fashion advice, celebrity news and quizes
College Fashion (collegefashion.net)
Latest fashion trends and style tips for college students
DormDelicious (dormdelicious.com)
Room designs, decoration tips and diy ideas for any campus living student
College Candy (collegecandy.com)
College is much more than studies! Follow fashion, entertain, take care of your body and soul
Students and Finances Blogs
The financial side of college life bothers the majority of students. How to live on budget, control your finances, and spend money wisely? The following blogs aim to answer financial questions and make your college life easier.
Broke Millenial (brokemillennial.com)
Tips on money saving, graduating college debt free and increasing financial literacy
The Broke and Beautiful Life (thebrokeandbeautifullife.com)
Practical advice on conscious spending and getting extra income
Teens Got Cents (teensgotcents.com)
Blog teaching teens to be financially smart — whatever it may meen
Poorer Than You (poorerthanyou.com)
Financial advice on savings, budgeting, earning and spending money, evaluating job offers and much more
The Diary of a Poor Girl (thediaryofapoorgirl.blogspot.co.uk)
Personal blog of witty and creative brunette sharing her life experience, financial and relationship tips
Students and Cooking Blogs
Cooking while in college can be a real challenge. Lack of skills, time and money make students opt for junk food three times a day. However, the following blogs show that cooking can be easy, cheap and surprisingly fun!
Full-Thyme Student (fullthymestudent.com)
Cooking in college can be easy, quick and save your budget if you know good recipes and tips to follow
Collegiate Cook (collegiatecook.com)
Useful and practical campus guides for fast and delicious cooking
Poor Girl Eats Well (poorgirleatswell.com)
Tips on how to eat healthy, delicious food and save your money at the same time
Budget Bytes (budgetbytes.com)
Great and creative recipes to keep your stomach full as well as your wallet
Career and Internships Blogs
College years is the time when you create the basis for future career. So, it is reasonable to start making your way into career world, learning about job application process and career opportunities, building network with potential employers, applying for internships and getting valuable experience.
Quintessential Careers (quintcareers.com)
Quintessential blog for job hunters, providing reищsume and interview tips, career resources and employment tips
Chegg Blog (blog.chegg.com)
The versatile article topics include internship and job opportunities, as well as study tips, college life hack and much more
Lindsey Pollak (lindseypollak.com/blog)
Expert career advice for millenials to find job, stay productive and build a successful career
College Aftermath (collegeaftermath.com)
Is there life after graduation? What is it like? Find the answer to all post-graduation questions bothering you
Intern Queen Blog (internqueen.com/blog)
Fresh and interesting internship opportunities along with useful tips on smooth graduation and successful employment
Have anyhing to add? Your feedback and comments are always welcome!